Accounting Resume
Accounting Resume
The design of your accounting resume must highlight the most important information about your accounting experience, skills and education. At a first glance, this information creates a primary image of your accounting skills and abilities among the employers.
Preliminary Requirement :
Research on your accounting career alternatives and organizations of interest before starting your resume.
Organize your thoughts and ideas in your accounting resume.
Look at accounting resume samples from other guides.
Avoid using 'I' throughout your resume.
Sample Accounting Resume Template
Contact Information :
Full name
Campus and permanent addresses
Telephone numbers
Email address
Objective :
The objective should make a concise statement in your resume that tells the reader about your career goals and/or expresses your interest in a specific job or vacancy. This may include:
A general or specific job title from your field/industry.
Any qualifications you wish to state up front such as computer competencies, years of experience, education, or skills such as management, organization, communication or leadership.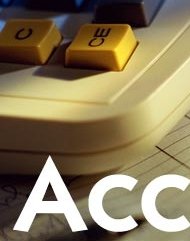 Summary of Qualifications :
Recommended for experienced professionals. This section should consist of a minimum of three, and preferably not more than ten 'bullet points', each describing an accomplishment in terms of results.
Example : Accounting manager with five years experience in accounting. Strong management skills with extensive knowledge in statistical processes.
Accounting Education :
In a reverse chronological order, required information should include:
Degree(s) and major
Date of graduation (month and year)
Universities you attended
Location of universities (city and state)
Any certifications or licenses related to your degree
Accounting Skills :
Mention all your accounting related skills which make your resume outstanding.
Accounting Experience :
List the most recent experience at the top. Emphasize your accounting related accomplishments and contributions.
Activities :
You may want to list your extra-curricular activities that involve organizations, clubs, student governments, athletics and professional affiliations. You may use action verbs to describe your responsibilities and accomplishments just as you did in the Experience section.
Use Keywords :
You may extensively use accounting related keywords and action verbs to describe your skills and accomplishments.
It is the content of your resume and the description of your skills and abilities that determine the number of interview calls you would generate. For example consider the following:
'Maintained records for accounts receivable and accounts payable' can be made more effective by framing 'Managed over 1,000 accounts receivable and accounts payable while working directly with the Chief Financial Officer'.
Optimize your sentences for effectiveness and use 'management oriented' words :
'Assigned work to entry level accounting clerks' can be better written as 'Directed work flow, supervised and trained accounting staff and ensured its entry into general ledger'.
A much better statement than 'Seeking an entry level position in the accounting field' would be 'Seeking a post of an Accountant that would utilize my skills and experience'.
Use as many key words as possible and emphasize on your skills. For example :
Management of A/R Accounts
Billing and Collections
Supervision of Accounting and Administrative Staff
Balance Sheet and Management Status Reports
Samples of Accounting Resumes
Checkout our specific sample accounting resumes below:
---