Grading our bosses on a scale of ten is a very spontaneous task. We are always quite prepared with our grading scales when it comes at ranking our bosses on various factors. He/She may earn just 5 on motivating team members or may earn just 3 and a half at appreciating or inspiring others at work.
However, the question is, how many of us have thought about our own performance as employees; or for that matter, our professional mannerism?! Not many I guess!
Yes we cannot deny the fact that we do come across difficult bosses, who solely aim at tormenting us; however, there are many employees as well, who somehow appear to be very annoying and thus attract ill treatment from others.
Now, not only should an employee have a cordial relation with his/her boss; getting along well with everyone around is essential. Again, it is unfortunate that many employees fail at establishing both these relationships simultaneously. And some are further miserable and fail at building any of those contacts.
Well I have shared number of tips on building cordial employee – employer relationship or dealing with a tough boss. However, this time I am glad to share few tips that can help you know yourself as an employee.
The following section discusses certain parameters on which you can rank yourself. This can help to know if you are really good as an employee; or it is just a false assumption you have about yourself. Perhaps, it is the first time all of us are going to do it at will; as most often we have our bosses ranking us on parameters.
Now, personally I remain very enthusiastic when doing things for the first time and if you too feel the same; you are definitely going to like it. Therefore, lets get going..
Are you a good or bad employee?
Before we get into this exercise, there is this one thing that you need to be very sure and confident about. You need to be very honest while rating yourself on all the below mentioned criteria. Yes rating oneself with poor grades is difficult; however, only when we are true to ourselves, this exercise can help to bring about some positive and substantial changes.
Unreliable/ Irresponsible:
As a professional, you need to know all your responsibilities and account for anything and everything under your domain.
However, employees sometimes behave very irresponsible and their superiors or coworkers find it difficult to rely on them. Being late to office or failing to reach deadlines repeatedly, evidently show that you are no longer an employee worth retaining.
Therefore, just look back at your performance graph for the past couple of months. If you think you have fairly accomplished your tasks in hand, there's nothing much to worry. And if the case is not so, try improving as quickly as possible.
I am the best:
Well, its good if you're a highly skilled performer. However, don't suffocate others by blabbering your success stories all the time.
This is a very common scenario in corporate houses. Repeated achievements or appreciation from superiors cause employees to rise up high above ground levels; so much that they find every other worker less competent and not fit for job roles. And unknowingly they cross lines and demean coworkers and subordinates.
Such behavior is annoying for some people. Moreover, many get demoralized when looked down upon. And when your employers and HR managers notice this, they may be a little disappointed with you, despite your impressive performance.
Desperate Wannabe:
In continuation to the previous case, a similar category with slight deviation is the "Desperate Wannabe group."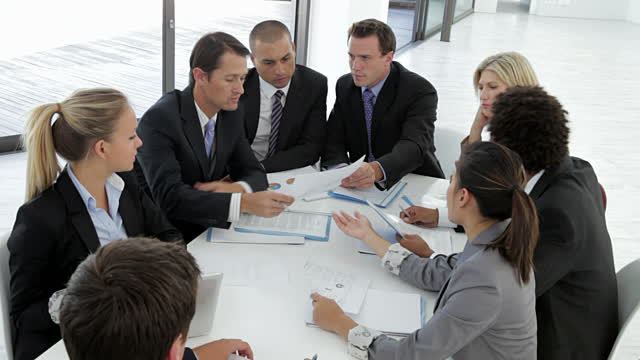 Well, they are the people who somehow don't appear as the best workers with highest productivity and remain somewhere around the above average group. And that perhaps is just fine. However, they are not very happy and somehow try to convince people to honor them as the Best in category.
In this wannabe approach, they very often come up with two strategies. They either display and exaggerate their winning stories quite a number of times. Or else, they get into unhealthy competition with professionals who earn greater appreciation.
Finding flaws with everything someone else does and not concentrating at your own tasks or responsibilities is the worst trait an employee can showcase.
So are you that jealous kid inside who always points fingers at competitors? Try finding out.
Excuses outnumber success stories:
Well, it is quite natural if you are sometimes not in a position to do some assigned task or complete it within a stipulated time. However, if this "sometimes" becomes "all the time," you need to mend your ways.
Your excuses of not doing a work in hand need to be genuine. Situations that go out of your own control or are inevitable can be understood. Any employer will definitely realize and needs to assent it.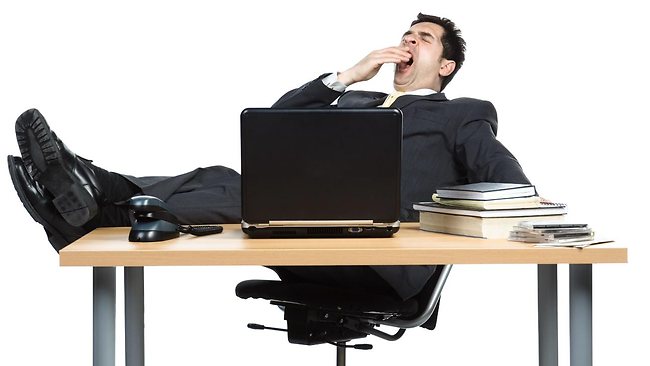 However, if you are delaying or avoiding work just out of sheer laziness, you are definitely gonna have a tough time ahead.
Again, the irony is, many professionals do not, or don't want to realize that they are piling work without reason. Whatever business they bring to the organization, they are happy and content with that.
Therefore, if you really want to be spared, think if you are working with your best potential. If you don't, your employers will definitely do it and walk you out till the exit! Therefore, get to know your true potential before its too late.
These were four broad parameters to know if an employee is good or bad. Scoring low grades is good here. So, if you are grading yourself on a scale of ten; scoring less than five is a good news for you. And therefore, congratulations to all who have managed a low score in all the above parameters. You are definitely a good employee.