Its already December and with less than a couple of weeks, we bid a final good bye to 2015. Well, that was quite fast. Time just flies off. Isn't it?
So, how well have you spent this year? I mean I really hope you have accomplished your goals that were set for this year.
With every starting year, all of us set new personal and professional targets. And it is in December that we need to sit back, recollect those self assigned targets and see if we have reached there or not. It is definitely a good practice as it keeps us motivated. And If you have a good score, you plan for a bigger Christmas party.
Now, every target needs to have a befitting plan to achieve it. So, what are your career targets for the coming year – 2016? Do you have an awesome career plan to fulfill your targets? NO?!
Don't you want to make this coming year the most successful and a remarkable span of your entire life? Yes? Then what are you waiting for.
Amidst all your Christmas preparation, lets workout some career plans as well. This can land you the most lucrative and high demand jobs in 2016. Lets make the coming year a greater success!
Awe-Inspiring Career plan for 2016 – This is all you need:
Targets and plans are interrelated. To design a plan you need to know your destination. And to reach the goal you ought to have a plan.
In general, career growth implies greater money. And money comes from lucrative jobs. Therefore, to help you explore lucrative job profiles, the second section of this post contains a list of high demand jobs in 2016.
Now, coming back to the career plans that can help you land these lucrative careers.
Break the entire 12 month span to quarters. Of course the last quarter; that is at this time next year, you need to hold a job offer letter from your target employer.
During the initial months, prepare yourself with required targets. Now, you do know exactly the job profile or the employer you want to work with. Therefore, use this time to know about their candidate requirements and prepare to attain the same.
By the end of this first quarter or the beginning of next quarter, you need to feel confident and prepared. Now is the time to market yourself. Talk to relevant people and make some good influential networks. After all, they are the ones who can help you land desired profiles.
How do you build that network?
Among various methods of creating professional networks, volunteering serves to be the best way of making strong networks that boosts your career.
Well, there is not much to do in the final two quarters; besides doing everything possible to land that job you so wanted to. Make use of the network; If you were good at it, you will definitely get a lot of interview calls. Besides, make sure that your updated resume reaches your target employers. And that does not end there, it needs to be impressive.
High demand jobs in 2016:
As promised, here is a list of top jobs in 2016:
Science and Technology:
STEM jobs are expected to reign the job market in 2016; as they will, for many more years to come.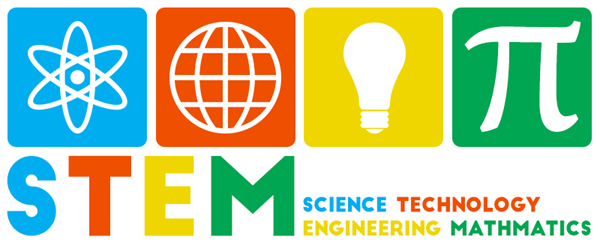 Software developers, network analysts, web designers, application developers and of course data administrators are the top five STEM jobs.
Apart from these, other job profiles in this category have bright chances as well. Approximately, a projected job growth from 30 – 50.3 percent is expected to be seen for different job profiles in this section.
However, candidates with superlative expertise, those who are well versed with latest technology, capable of formulating brilliant and magical codes can only make a position in this competitive job market. Therefore, gear up to learn more if you really want to land these interesting profiles.
Health and medicine:
As the health care industry continues to grow, health care professionals remain in great demand this coming year.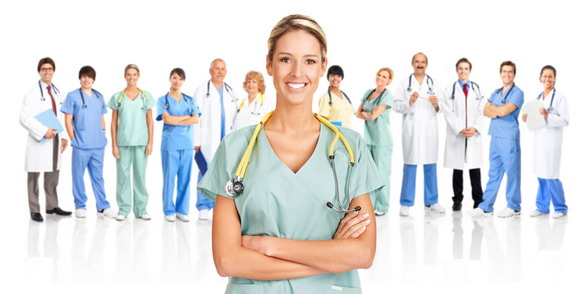 Apart from specialized surgeons and physicians, professionals such as registered nurses, physician assistants, therapists, also have good career growth prospects. A projected job growth around 27 – 32 percent is expected in these profiles.
Besides, dental care professionals, hygienists and mental care counselors also have good prospects. Veterinarians can also enjoy good opportunities next year.
Therefore, to make the most of future opportunities, prepare yourself to the best possible levels. Take up higher studies and specialization relevant to your field. And do not forget to renew license.
Finance:
Two very lucrative career profiles in this section are Financial Analyst and Personal Financial Advisors. Both these job profiles will have a projected job growth around 35 – 40 percent. Thats huge isn't it?
Besides these two, other finance and business related profiles will definitely see mid scale progress and growth.
However, those aiming for the two top profiles will have to go ahead to get themselves trained for these job roles. Be it analyst or advisor, both professionals play a significant role in business development, therefore employers think several times before taking their hiring decision. Thus, competition is quite high in this section.
Forensic Science:
Unfortunately, as crime sees no decline; demand for crime investigators continue to rise.
One among the many professions, Forensic technicians have huge growth prospects in 2016. These crime lab professionals contribute a lot towards tracking criminals as they are the one who can narrate exact crime scene stories.
They need to have huge scientific expertise with wit, to analyze situations. All State or National crime investigation departments do require a number of these professionals. Therefore, they are looking forward to hire lot of them who have the requisite skills of landing this position.
Apart from the above mentioned domains, theater makeup artists and stylists also have good career growth chances next year. Behavioral counselors and career advisors can also make loads by the end of next year.
Well, this was all about top lucrative jobs in 2016. And now with the right career strategy and the list of jobs in hand; making some effective and fruitful career moves will not be a difficult task, isn't it? All the best for your job search and have a fantastic year ahead!