Getting the first pay check may be the first step of entering the world of independence and productivity for many. Holding your first pay check is surely exciting. This feeling is something different- you start dreaming about your future, you start thinking about realising your dream and may be someone's else's dream. You make plans about fulfilling certain purposes of life and serving the society. It is certainly of great emotional value and most importantly, financial value.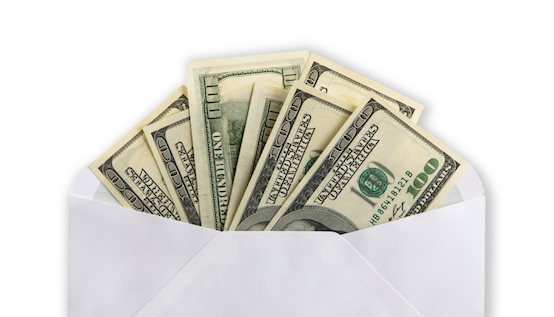 Having the first check is surely a big moment for you. Yes, you are happy, you are proud of yourself. You would like to splurge out all your money. You like to share your happiness, celebrate with friends and relatives. While tearing open the check, you are getting goosebumps. You are thinking of buying this and that. All these happen and it is perfectly okay. You must also be aware of some do's and don'ts as money is money after all, and you cannot live without money.
Do's: 
Now that you have your check, you know how much money will be subtracted as tax and what amount you will actually get. A certain amount of money will be deducted due to Medicare, Social Security, Federal and State Income tax. You may think 'that's unfair'. Yes, it hurts. But like every employee you have to pay for the numerous government resources that you are using.
Hence, it is imperative that you make a plan for your expenses and savings. Note down your short- and long-term goals and start saving accordingly. First save and then spend.
Warren Buffet said, "If you buy things you do not need, soon you will have to sell things you need." Yes, you may think all these stereotyped advices do not hold value anymore. Wait! Take a pause. Do you really think you need not save? Are you sure of not losing your job in the future? Will this salary be enough during emergency? Moreover, if you are doing any part-time job, it is likely that you need more money when you are jobless. So consider all these factors before spending a hefty amount for your fun and entertainment.
You want to enjoy one night out with your friends. Yes, you can do. Spend on food, drinks, movie tickets, concert shows, fun activities and do what you want to do. Buy clothes, gadgets, accessories- whatever you need. After all, this is your first check and you are on cloud9.
Do open a savings account. You may think it's a bit too early; but believe us. Saving money can never be too early. It's just that you have to take the first step. That first step may be a baby step. No matter what expenses may come your way, you must save a particular amount; even it is 5% of your income every month. And you must start this with your first check. Once you start depositing some money in your savings account, you will see your nest egg growing gradually. That time you will feel happy thinking that you had taken the right decision in the past.
Don'ts:
Getting your first pay check does not mean going on a shopping or spending spree. You must not spend on things that you don't want. Let's take two examples.
You might have a laptop and a smartphone. While browsing through some shopping sites, you might think of buying a tablet. If you can really manage your work by laptop and phone, what is the need of a tablet? Just because you don't have one does not mean you should buy one. Sudden pop ups of ads on your computer or phone screen must not allure you to empty your pocket for useless things.
You have one big sofa or a bean bag at your home. You feel jealous when your friend showcases that gorgeous, huge, comfortable recliner that his grandfather had gifted him on his last birthday. You may have one secret desire of bringing home one such recliner to watch matches or movies. Now think for how many hours do you watch movies or matches? To put simply, when you have enough, don't fall for small, unnecessary things.
Don't plan for long vacation. Going overseas may be a brilliant way of treating yourself. Enjoying with friends, spending lavishly in food and drinks, exploring new cultures and new places, posting photos on social networking sites, getting too many likes and comments- all these may lure you to spend money from your steady pay check. A smarter way of celebration can be to plan for a trip after some months or a year. During this period, save a certain percentage of your income for the future trip and then enjoy the fruits of your labor in a carefree manner. Instead of long vacation, you may opt for a one-day trip to some nearby places.
Don't opt for any too big purchase. And too big means spending a heavy amount literally. For example, you may consider buying a car or home. You might find yourself talking to a car dealer or a real estate agent and end up giving them a big amount for booking. Not only buying, you may even think of shifting to a luxurious flat on rent leaving the present small one. Don't listen to friends who advise you on such critical matters. Wait for some time, let things settle first, add some zeroes to your savings account balance and thereafter take any major decision.
The real question is about creating a balance. Try to draw a line between leading a decent life and an extravagant life, especially when you have just entered in this tough world of competition. Learn to exercise self-control while spending. Thus holding the first check with all those goosebumps and tempting dreams, promise yourself to spend wisely, be happy and start saving for the rest of your life.