Balancing between your 9 to 5 job and a harmonious family life is in itself a challenging task. And when it comes at establishing a startup with profits rolling in, and a happy family life; the challenges are simply beyond comparison.
However, nothing is impossible and you can definitely work it out with tact and persistent effort.
Entrepreneurs, especially the newbies find this 24 hour span limited for all their tasks in hand. And to squeeze in some quality family time appears to be next to impossible. However, it needs to be remembered that family, our near and dear ones are people who help us pass through some difficult times in life. So, equating both our entrepreneurial and personal lives is an art you cannot do without.
Every successful businessmen who started from a scratch can have a different and unique story to share. And again when you yourself get into this, you will have a different story to share. However, just to help you out get started, here are a few tips that can come handy:
10 tips to work a balance between startups and family:
Here are 10 tips to have a successful startup and a happy family that can come handy if you are a budding entrepreneur:
Squeeze in breaks and make sure you don't miss out those:
Yes, breaks are something that may seem to be a complete waste of time for busy startup owners. Especially, when you have loads of work to complete, opting for a short 15 minutes break is something bizarre. However, breaks are important rejuvenating agent.
A short brunch, an evening beer or any gesture will be sufficient to display that you have equal concerns for both your family and the new business venture. And thus you take one step forward to attain a work life balance. However, one thing worth noting is that don't make promises if you cannot stand up to those.
Combined efforts – You and your family:
This is perhaps the first thing you need to do. Before you get into any kind of venture, first make efforts to know if your family is into it with you. To think that you can run a successful enterprise and also be equally attentive towards your 5 months old is unrealistic. Your family, your child and of course your business, everything remains in deep water, almost ready to sink.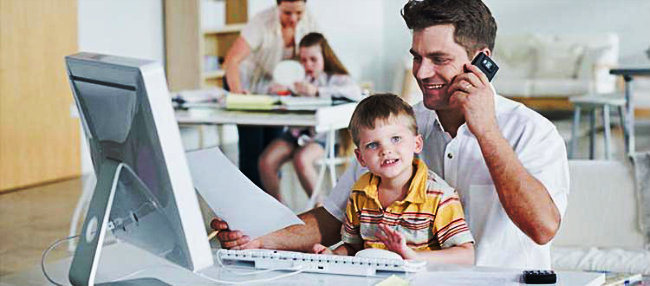 Therefore, talk it with your partner. Let your children and others know that it is a shared responsibility and the business will turn successful only when everyone efficiently plays their role. This brings us to another important factor. Discussing budget and finance with your family before hand is equally important. A startup may demand for few adjustments and compromises initially. Therefore, helping your family and letting them know before hand will ease them out through the phase.
Patience and Confidence:
The two mandatory skills of a successful entrepreneur. No matter how supportive your family is, if you look shaky they get all the more disheartened; leading to chaotic family life. Therefore, be prepared for some ups and downs, now that you have already started with it. Try avoid business talks at home; especially, when your partner or others don't come from a similar background.
Again, don't conceal important issues as these can bring about bad consequences later. Try finding out solutions and let your family know that the problem is still under control and sooner or later it will get resolved.
Now, as your family is equally making few small and big adjustments, it is likely that they may sometimes get a little difficult to handle. They may not be in a position to accept a few things and thus shoot back. However, you need to hold on to your patience and ease their troubles to whatever extent it is possible. Be optimistic and spread the same. This will ensure pleasant family life.
Master the art of Prioritizing:
If you cannot prioritize both your personal and professional tasks, you can consider yourself out of the game. Being very organized is something that cannot be replaced. Planning a feasible to do list and sticking to it will help you to accommodate all big and small responsibilities; along with breaks that are important.
Make sure that your to do list is something that is achievable. If you simply plan out things that looks good and not workable, the ultimate idea of a to do list is diminished. Therefore, say what you can and do what you talk will help you bridge between personal and professional fulfillment.
Make sure you have the best team hired:
An efficient team implies half the work done. All entrepreneurs need to know that hiring proficient team members and making them feel optimistic about the job role is one their core responsibilities.
Never settle for something lesser; to save a few penny. This is an investment that will surely drive profits in the near future. Thus, hire teams who can work well and thus save some time to spent with family; that otherwise would have to be used in modifying mediocre work done by less efficient team members.
Identifying productive and non productive hours:
Not all of us can work efficiently 24/7. There are spans when you tend to become less focused and prone to falters. This is what is known as non productive hours. So, try identifying these non productive hours and make them productive in a different way. Spend these hours with family and children and get energized for the remaining tasks of the day.
While you plan your to do list, try squeezing in family time during these hours and ask others if they can make themselves available during those hours.
Make friends with newer technologies:
In conjunction with hiring efficient employees for your new business, adopting advanced technologies is equally important. Technologies always make our life easier when used with a good intention. Therefore, now that you're aiming at balancing between work and family, technology can contribute a lot.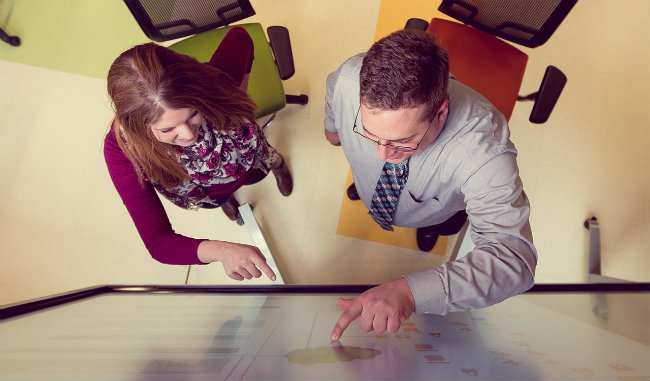 Advanced technologies can speed up the work and thus leave with time you can devote to your family. Besides, efficient technologies eliminates chances of manual error that may lead to huge confusions and loss. So to prevent a suffering business from causing adverse impacts on personal lives, use technologies and eliminate these chances of loopholes.
A short annual holiday is a Must:
Well, you may find it a bit difficult; however, a holiday, may be just a day or two is kind of compulsory to nail the balance you are striving to achieve.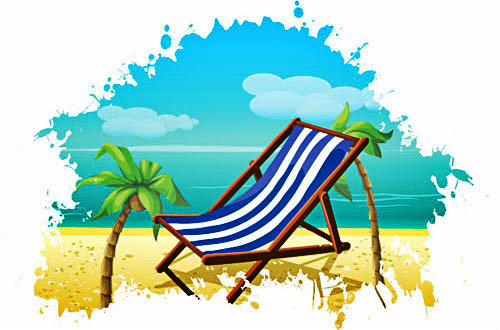 It is not only you alone who deserves a break. Everyone, your spouse, children and anybody else you consider family equally need a break from their own shares of struggles and monotony. And therefore a holiday with them not only gets you closer to these special people in your life; but also rejuvenates you for all upcoming responsibilities.
Outsource your household chores:
At this point of time, outsourcing some of your business responsibilities perhaps will not be possible. However, you can always think of getting a second help for your household tasks, isn't it?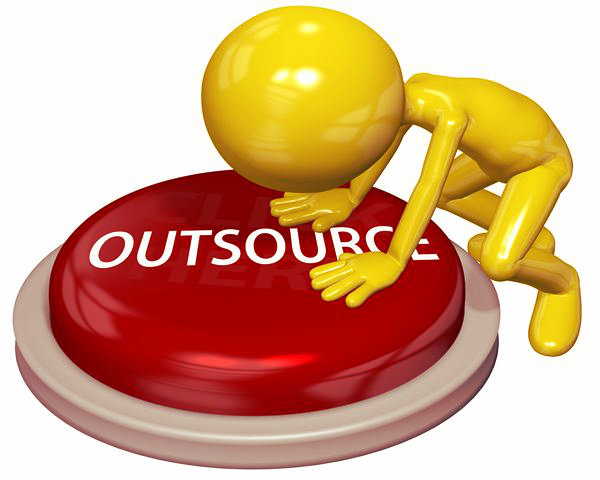 Besides, you can always find ways of easing out these tasks. Perhaps, getting your groceries online, or to try and have someone delivering your laundry at home. There can be lots of options to minimize and ease these tasks, you just need to know what to pick from.
Saving a couple of these minutes can truly sum up to an hour or so that can be utilized, either to have a quality time with your family or to accomplish greater work responsibilities.
Take care of yourself:
Last but not the least, take care of your physical and mental wellbeing. A healthy mind and body is needed for enhancing careers as well as personal fulfillment.
No matter how packed your schedule is, make sure you are continuing with your exercising routine, having a good night sleep and eating a healthy, regular meals. If you do not remain healthy, your business suffers and your family looses confidence. Therefore, while attempting to have all ends meet, do not compromise with your health.
These were ten essential tips that can help you work a balance between your family life and the new business venture. Besides, these you can still have a number of other techniques and when you get into this journey yourself, you can still discover a number of other tools.
In a nutshell, this is a never ending learning process, so now that you have read the above steps, you are capable of making a kick start. And once you get into it, there will be world to explore and learn.