After having spent a great weekend, returning to work on Mondays is of course quite depressing. Again, waking up on a cold winter morning to reach office on time feels like quitting the job. Or dealing with a boss who is arrogant and insatiable can force you to resign. However, none of these can be a sufficient reason to quit a lucrative career.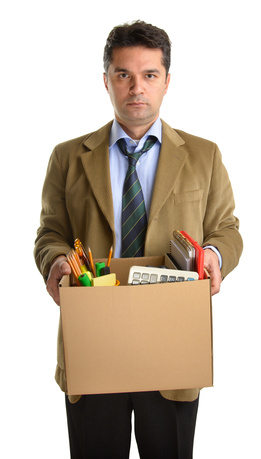 Leaving a job needs ample reasons to justify your decision and act. After all, this job didn't just come your way. It took extensive effort and perseverance to land this position. Isn't it? However, this does not imply that you keep working with the same employer for years. An immature behavior, where you take quitting decision only to regret it later is damaging to your career growth.
Taking impulsive or hasty decisions can be detrimental to your career progression. And again, continuing in a profile that has nothing to give you is equally injurious.
Now, the question is how can you identify the best or worst time to go hunting for a new job? Taking career related risk is inevitable. You cannot grow when you have the fear of taking risks. And again, when you fail to bring some necessary changes to your professional life, you lag behind and your career development retards.
Thus, identifying signs that tell you to quit your current job is crucial. Below mentioned are certain "its time to quit signs." Read them to know if any of these apply to you.
You become non existent in your workplace:
This is one of the most alarming signs and therefore tops the list. If you are working in a profile or department, that no longer attracts your employer's interest or focus, it simply implies that you need to look for another job.
Working with employers whose needs align with your skills and knowledge is important for your professional growth. Only then you face fresh challenges on the job front and this leads to your advancement. Working in the same profile and doing the same work that appears to be of least significance before your employers, inhibits your career progression.
Business requires fresh ideas and avenues. If in case your employers are changing their focus and that makes your job role less important or secondary and peripheral, you never get deserving remuneration; irrespective of achieving targets and impressive performance. Perhaps your employers are having second thoughts about continuing with your current profile and may replace you very soon. Therefore, before you get eliminated from the race, looking for another suitable track is crucial.
Your company sees no revenue:
You have not made life and death promises with your employers. Therefore, if you can calculate that your company may sink very soon; you need not wait to get drowned yourself.
Instead, make quick moves and look for different options. There's no point in showing loyalties now as your future employers may consider you as someone who remains ignorant about one's own workplace. And that's bad. Again, when you make some early moves, you escape the competition from your current coworkers who may soon get unemployed.
Therefore, keep account of your company's health. And again, as an employee, you do need to strive hard to ensure complete wellbeing and prosperity of your company.
You deserve better remuneration:
Well, this is little tricky. Career growth is not always measured with monetary benefits. However, sometimes it does.
When you know that you have made efforts, fought staff cutting and other downsides and still achieved targets and finally contributed in earning profits for your organization; you do deserve certain rewards and perks complying to your company norms. However, if your employers are failing to reward you, you definitely possess all rights to question their decision.
Visit your HR managers or concerned authorities and discuss these issues. If in case you find their answers satisfactory, there's no harm in continuing. Its important that your employers are counting your efforts and have plans of rewarding you in the near future. However, if you can sense that your employers are having no such plans, you better look for opportunities that can pay for your efforts. This is important to keep you going.
You are completely disinterested and lack passion:
At the end of the day, its about the work you do. So, if you can no longer improve your performance ratio; even when you are very much capable, its time to ask yourself if you need some change.
If you have nothing to share about your working hours with your friends and family, if accomplishments do not make you happy anymore and failures do not force you to develop fresh work strategies; you need to know that the job no longer interests you and thus calls for a change.
So, before its too late and you degrade yourself as an employee, just because you are no longer passionate about the job role; start hunting for new career opportunities.
You are being ill treated:
No one needs to tell you that you are being ill treated at your workplace. Every employee; irrespective of the role, designation or skills, is entitled to be treated well with due respect. So, if you feel that your coworkers, superiors or even your boss is not behaving appropriately; you need to take steps to improve situations. And if things don't work out, quit without giving a second thought.
Thus, if any of these cases relate to you, you need to take some important career decisions. Our workplace is where we spend most of our waking hours and therefore our experiences there need to be pleasant. We cannot force ourselves to remain happy in a place that we dread being in. Therefore, ask yourself if you are really into some clumsy situation and if you get a yes, you know its the best time to quit.