The essence of success is for those who manage to take some right decisions of being at the right place and at the right time. However, how many of us can actually boast of being one such "Mr/Ms Right?" I guess very few. All of us have those cloudy evenings in our lives, where we sit and tell ourselves ; "I wish I had known this then."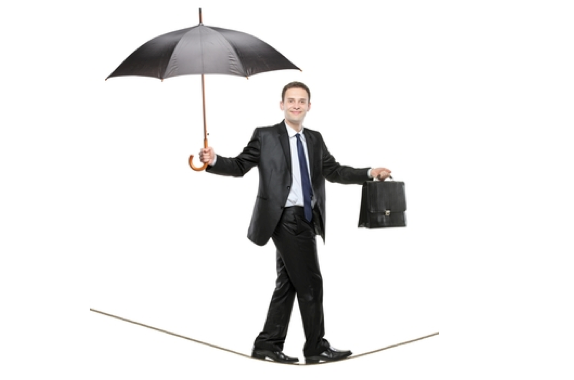 Nevertheless, do you think being Mr. Right or Ms. Right is that difficult? Definitely NO. If you put this same question before Career experts, you will find different answers stating the same underlying meaning. Realizing early in life, that a moment misused is a span lost for ever – is all you need to become this Mr/Ms Right from your slightly lesser self.
Most of us consider receiving an offer letter to be the end of the game; however, it is just the beginning of your journey towards all new and varied experiences that await you in your professional life. Do you want to go unprepared there? I guess NO.
Someone has rightly said that experience is the best teacher. Having said so, gaining all bitter experiences in an attempt to be well prepared for the second time is definitely not worth it. Therefore, utilizing experiences earned by others who are at their peaks of success sounds interesting isn't it?
Today's discussion encompasses all things you need to know before you start your professional life. The following section has been written based on views given by veterans belonging to different career fields. This will prepare you to face those odd situations that may arise in your professional life at any point of time.
Think before you leap:
As young graduates, some may consider earning quick money to be more significant than relevant job experiences and therefore may drift from one job to other. While, some may find following passions, over lucrative career paths to be more promising. Different individuals have different focal points to emphasize. However, ultimately it is all about the outcome it yields.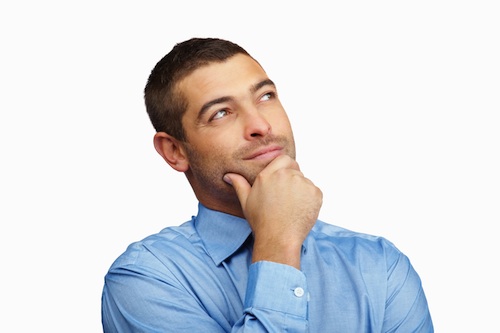 There is nothing wrong in following your dreams or earning quick money. However, you need to study all pros and cons before starting up with a new career option, so that you do not regret it later.
Take it from the horse's mouth:
Get insights from career coaches and others who are in the field; about future growth scopes in the related profile. Know about advancements taking place and prepare yourself with all recent advents and technicalities. This will help you to sustain longer on the job front, despite the rising competition.
Money Sometime speaks louder…
Research about the salary structure offered in this profession. This is important, because it may happen that you suddenly learn that you have been earning less than what you actually deserve. Your fellow mate earning more than you, while handling the same profile is seriously hurting. This is so depressing that you almost loose your interest in the job.
However, if you already know that you will be payed lesser in this profile and still want to continue, due to profile passion, or you have other convincing reasons to stay back; the situation turns to be all very pleasant.
Enjoy your first salary and save the rest:
At the end of the day, we are all earning to lead a comfortable life. Many young professionals behave as spendthrifts and do not intend to make any saving during the initial years of professional life. Well, this is wrong.
Many experienced professionals have agreed to the fact, that they would have saved 10 times more than what they have, only if they would have payed heed to saving in their early days of work life.
This does not mean you need to compromise with your requirements. Neither do you need to skip your small luxury items. Get a balanced life. Plan your budget and keep track of your expenses. Soon you will end up saving more than you expected.
And do not forget to pat your back on your first salary day. This is going to be one of the most cherished days of your life and perhaps the most awaited day of each month.
The art of acceptance:
Inculcating few qualities within your self becomes imperative for a harmonious day to day work life. Every day cannot be as good as you want it to be. You may fail to meet deadlines, your boss may be in a bad mood, a tiff with a co worker, worse – you may have to relocate.
How to deal with such situations? Giving up is not any option. All these have just a simple solution – accept your present situation and decide your future course of action.
For instance, you have made some severe mistakes in your assigned task and you are sure of getting chided by your boss. There are various tips of approaching your boss after a mistake; however, all these tips revolve around self acceptance of the fact.
Only when you realize its severity and take the entire responsibility, you will be in a position to understand your Boss's disappointment. It comes almost miraculously, that the more you accept your flaws, instead of providing lame excuses and pointing fingers, the more you get spared by your boss.
Do not shy off from hard work and have no limitation:
Make all calculated expeditions while you are young. You may be working in a profile that you are not enjoying. There is no reason of getting bogged down now, as you have just started and there are miles to go. Work hard to land desired profiles, learn about the skills required for these job profiles and devote yourself to learning those efficiently.
Again, if you are already handling responsibilities that you enjoy, don't get stagnant there. Be content and look for other advanced prospects related to the profile. Have a futuristic approach and prepare yourself in a manner that you can stand as a tough competition for the younger workforce in the future as well.
Reports show that most successful professionals have made thoughtful career experiments during their initial years when people are more vigilant and prompt. Once you have different social and personals strings attached, making frequent changes is not possible and neither suggested.
Lastly, as they truly say that, Success is easier to achieve than to sustain, do not get inert when you reach there finally. Justify your hard work and struggle you have taken to reach this position. Know how to lead a successful professional life as you are taking your baby steps towards it.