And the moment when you realize, that perhaps you have landed a wrong job, it feels terrible and your entire life seems futile and aimless. You curse that moment when you had decided to opt for this organization or the job profile. You are unable to decide your next course of action and find yourself stuck in that situation!
However, if you could relax for a while and think about the situation, you will notice that perhaps some part of it is still under control. And if you wish, you could even dig out some positives from the condition that seems unpleasant now.
Therefore, now that you have learned that the present job is not a very good match for you, brooding over will not help. Instead, try finding out what you can actually earn from these repellent experiences.
So, in order to assist you through this phase, I have provided a list of few things that you can learn from your wrong job experiences. Read them and see how knowing these stuffs can enhance your career growth prospects.
Things you can learn from a wrong job selection:
Here are a few things you can earn from landing yourself in a wrong job role:
You finally know what you don't want in your life:
To know exactly what we want in our lives is crucial to remain focused on our goals. And here, if we don't even know, what's that one thing which will make us happy; concentrating on targets and then achieving goals becomes impossible.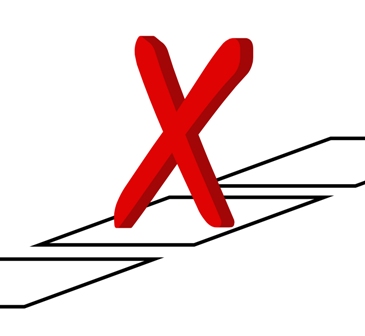 However, most of us remain a little confused while taking these decisions, isn't it? We have plenty of options and filtering the best from these is difficult. Now, if you know what exactly you don't want in your life, it kind of shortens the list of things that you think you want to do. Thus, a wrong job can help you identify the things you don't want to do and thus gets you closer to your goals.
You learn the act of coping up with unhappy situations:
Job satisfaction is somehow a far fetched dream for many in the global corporate world. There are a very few professionals who are truly satisfied with their job. Not everyone of them have landed unexpected and wrong jobs. However still, remaining happy with the job or the salary or the workplace, every working day, is a rare situation to come across.
Yes, for you the case is different. You already know that the job role is not a good fit for you and somehow it's good. In no time you will be moving on to a more desirable job. However, till then, when you are coping with this job in hand, you acquire the skills of surviving through some bad situations – a tool that will help you sustain through many ups and downs that may arise in your future years of professional life.
You may try and develop essential skills:
When you are not liking your job, learning new things and acquiring skills is something you will never want to do. However, do you think that just skipping into a new job is the only solution? Yes it may bring you temporary relief, but many future hurdles are a possibility too.
Not spending a considerable time in one job may prove you unstable on the job front. This may not be very pleasing for your future recruiters. Therefore, instead of focusing on the exit door all through the day, concentrate on new things that you can learn from this job. This will surely help you later some day, when you are all set to handle an appealing job role; besides, making things less stressful now.
You have scopes to explore fresh avenues:
When professionals have their ultimate aim as thriving in their current organization, they think about ways and means of excelling every day. Therefore, even though they spend around eight or nine hours at their workplace, they devote the entire span of 24 hours in formulating strategies of better performance and implementing the same.
However, this is not true in your case. You already know that you need to switch and therefore time after work is all yours. Do not compromise and let your work suffer when you are physically present at your workplace. And when you are done with the day, try looking for other jobs, required skills and move on at a suitable time.
Taking some wrong decisions and landing yourself in unfavorable conditions such as a wrong job is not the end of your world. And also be confident that you are not the first or the only person to have walked these rough terrains. It is only about how you deem these situations. Having a positive outlook is the only way to push yourself out of this mess.
Therefore, when you know that you have landed a wrong job, you definitely have to look for a more befitting role. However, as a professional you know that fetching jobs is not something that can happen at once. So till then when you are working in a less suitable profile, try focusing on things that only a wrong job can earn you.