Unemployed? Then get self employed to become employable for others.
Being unemployed for a duration can be the most terrifying state one can go through. Things are still better if you are a fresh graduate looking for your first job. However, for those who have moved into unemployment from a regular professional life; such experiences are nothing less than nightmares. And the only solution to this is a job.
However, jobs don't just come your way; you need to prove your worth and appear employable, so that interviewers hire you for the benefit of their business.
Being jobless can bring you better job opportunities in future. Yes, it may appear as something very weird that you have come across. However, you can find number of convincing reasons that will ultimately help you realize that you do need some time out of work to identify things that are holding you back from accelerating to greater heights of success.
Self employment mentioned above does not necessarily mean that you get into startups when not employed. It rather suggests that you need to get into self learning and preparation. Use this time to explore job markets, try researching on what the interviewers are looking for while hiring. Try inculcating the same within you. Ultimately, your efforts will help you come up with expected results.
Below is a list of things that you can do to keep yourself busy during the unemployment period. Go through this and experience the difference it can bring about in your life and career.
When unemployed – Do these to earn your dream job:
Learn acing in interviews:
It's only in that one moment that you create the impression.
Hunting for jobs is the only thing that keeps you busy during unemployment period. However, ever thought why despite of attending number of interviews each day, earning a job offer still seems difficult?
Perhaps, there is somewhere you are faltering and that's snatching away the employment opportunity. Take a break and try learning what defines a perfect interview. This is something that will not only be beneficial now. You can use this learning experience for future job interviews as well.
Perfect interviews are not made with perfect answers alone. There is a list of parameters; such as attire, body language, tact etc. that together contribute in making interviews successful. Therefore, when you are out of job, research on these factors and prepare yourself accordingly.
Once you get these things right, building impressions and appearing as the most desirable candidate will definitely become easier than you think.
A visit to the job market:
You will never find a better time than this to explore job markets. If not now, it's never.
Job scenarios are changing everyday. Today, you may find certain expertise adequate to land specific job roles; however, tomorrow, these become insufficient. And we are not looking for short term goals, isn't it? We are looking for long, sustained and growing careers.
Therefore, in depth understanding of the job market is essential. Start learning about growing job trends and expected skills. Doing this will help you identify the areas where you lack expertise and thus you now know what to prepare.
Another point worth noting is that while you are inculcating skills, make sure that you're growing beyond the expected and not limit to average. This will help you stand out in crowd and thus become a more desirable candidate.
Know what to ask for:
Not more not less – Ask what you deserve.
Knowing your worth and then expecting desired salaries is important. Professionals many a times miss out offers just because they don't find them promising as far as packages are concerned. And again, being underpaid for the work you do, kills your passion and focus.
Thus, now that you are not into a vigorous job life, find some time to learn what salaries are being offered to professionals of similar caliber and skills. This will help you curve out perfect answers when interviewers put salary questions before you. These are tricky and knowing exact answers will help you prevent falling into such tricky zones. Remember, job interviews go real tricky and you may end up making wrong deals for yourself.
Look for temporary jobs:
Working as a part time employee could be the best thing to do.
Temporary jobs don't require candidates with exceptional skill set. A little less works good for them. Therefore, while you are working to land desired jobs, get some first hand experiences from temping. These jobs will help you to enhance existing skills and add many more to that.
Besides, temporary jobs also help you to meet people within industries and therefore you grow your professional network. Thus, getting relevant references is no longer your concern. In addition to this, temporary jobs could have a number of other benefits and you can learn them here.
Volunteering can open new doors:
When it comes to getting hired – Volunteering could get you under spotlight.
Volunteering has become one of the greatest job hunt tool. It is not only the unemployment phase, many employers take volunteering as an eligibility criteria while hiring candidates. Volunteering has number of benefits; both for first time job seekers and experienced professionals. These experiences provide you with work exposure where you can learn and acquire new skills. This definitely boosts your chances of landing full time careers.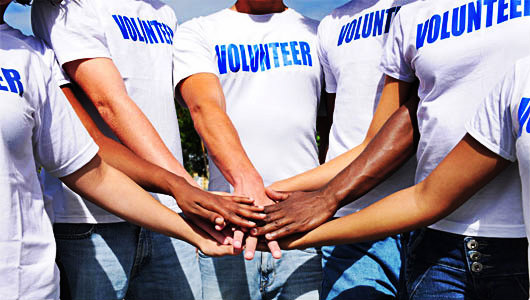 Besides, volunteering also gives you an opportunity to meet experienced veterans from your own field or industry. Building professional relationships with them provides you an insight to the industry. You may hear it from the horse's mouth regarding job eligibility and criteria to be met. Thus, this eases your preparation as you now know what exactly you need to prepare.
Look for any certification course that could be of some help:
Anything learned is never wasted; only if you know how to use it!
Relevant Certifications can always boost your career growth and progression. There are several vocational certifications that can add value to your resume. However, many a times our packed schedules don't leave us with enough time where we can pursue these courses. Therefore, now that you are out of work, use this time to take up those courses and complete certifications that can later come up very handy while interviewing for jobs.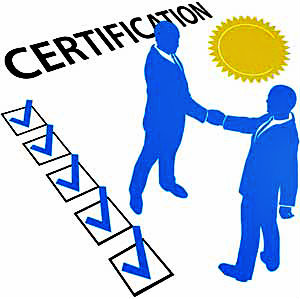 Besides, certification courses are designed to meet present market standards and along side they also prepare you well for future job criteria. Therefore, you not only appear as a tough competition for current job seekers, rather remain completely ready to fight well with future job seekers who are still in queue.
Just because things are tough, don't make wrong settlements:
Who said beggars can't make choices?
One of the biggest mistakes people make during unemployment phase is that they fall prey to wrong settlements. The period of being out of job is difficult. You have a crunching wallet and the free time simply drives out more money from your pocket.
Just after a period of time, you suddenly have a strong urge of getting employed once again. And it is now that you make some gross mistakes. You tend to take up any job offer that comes your way. However, what is the point of being employed, if every single day you want to quit that job?
Therefore, hold on to your patience and keep trying and never settle for the wrong things in life. Persistent trials always bring happy results at the end; you just need to wait for the right time that brings right things to you.
A quick look on your savings:
Remember someone told you that a penny saved is a penny earned.
All said and done, it is money that can keep you going through this job hunting phase. Talk about research or certifications or perhaps attending dozens of interviews, anything and everything demands money. Therefore, just when you are out of job, make sure that you count on your savings.
Make sure that you plan out your budget involving only the necessary and indispensable things in your life. Being a little tough with yourself now, will help you go on for longer durations. It gives a sense of confidence and boost.
It is because of these reasons that experienced people always suggest that no matter what and how much we earn, saving a part of it is essential. You never know what time has to unfold in future. So, being a little prepared for tough times can help you ease through this phase.
Take care of yourself:
Last but not the least. Never ignore yourself.
Don't allow this phase to leave some irreversible scars within you. We are all earning to lead a happy and satisfactory life. Good and bad phases come and go. However, if we allow these to leave some significant aftermaths on our lives, we live through these difficult time all through our lives.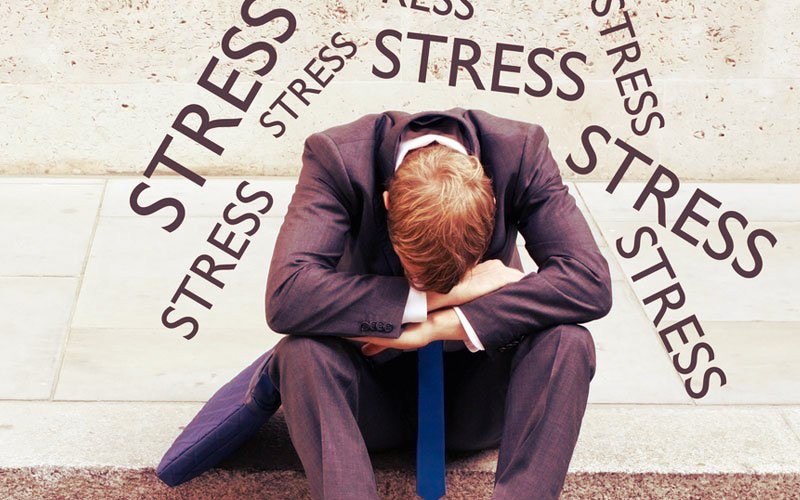 Therefore, while you are doing everything at your end to land desired jobs, make sure that you don't be too tough with yourself. Take care of your physical and mental well being. A bit of exercise, meditation and healthy diet are equally important. Find some time to relax and enjoy with friends and family. These give you the necessary fuel required to march till the finish.
This was all about making it through the unemployment phase. Ups and downs are part of life. However, the way we deal with these make the difference between success and failures.
Hope the above mentioned suggestions will help you land your desired jobs very soon. Good luck!