While we were just 15, our 25 year old selves appeared exceptionally perfect. An outstandingly successful person, settled with the love of our lives and owning a palatial dream bungalow; life on earth seems nothing less than living in a paradise.
However, stepping into 20s brings some initial taste from the real world. And a few years later, we realize that life just gets complicated as we grow older. The picture perfect image that we had, somewhere gets disappeared and we find ourselves in a completely different position. For some of us, this current position is far better than what we had dreamt ourselves to be in. While for the rest, its a different story.
Nevertheless, these years do earn us something important and significant. Precious career experiences gained can make or break our professional lives. This holds true only for people who know how to make use of these experiences and opportunities.
Again, 20s is the best time to fail, struggle, learn and build our own future. Thus, just when your are half the way in your 20s; before you cross 25 and get closer to 30; learn a few career lessons from your own experiences and situations, landing a promising career will definitely not be very difficult.
Career lessons before you turn 30
Turning our teenage fantasies to reality is not feasible always. Sometimes we do not have a proper plan and sometimes we don't have a clear goal. However, dreaming of a successful, peaceful and content mid age life is totally achievable. Here are few career lessons we need to learn before turning 30. If you can get these; a picture perfect mid life is definitely achievable:
When you don't like – you change:
Initial years of our professional lives are somewhat confusing. And thats pretty normal or expected.
There are some who find themselves working in desired profiles; however, not earning sufficiently. Some may feel that they are handling a profile that has no future growth. There are many who find themselves working in a domain that's way different from personal career goals. Whatsoever it is, if you don't like it you can easily change it!
Do not hesitate to explore opportunities that come your way. At this stage, you do not share multiple responsibilities; therefore, concentrating on career becomes easier. In addition, you have both mental and physical strength to put in all required efforts.
Thus, if you are less than 30 and having some second thought about your current position, go ahead and explore other avenues without any fear or hesitation.
Identify your pitfalls:
Now, many of my readers who have read so far may presume that hopping between opportunities is all they need to do in their 20s. However, it is not true.
Although, taking more than calculated risk is a good idea for professionals who are yet to turn 30 or approach late 20s; it does has some ground rules.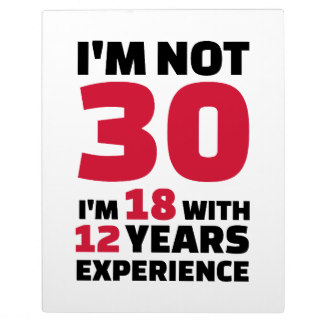 This is the best time to hop between options, only when they appear beneficial in some form or other. Perhaps, you earn a little less but get to learn new things. Perhaps, you need to quit a familiar and friendly workplace to accept a better job opportunity. Or you need to give up a lucrative offer because you need to follow your ambition.
What ever may be the scenario, weighing all opportunities and then risking some perks in the pursuit of winning many in future is all you need to do as of now.
Therefore, as a word of advise, I would like all my readers to restrain themselves from taking some bizarre moves just to have multiple experiences. Try drawing a line between chasing greater dreams and falling prey to impulses.
You need to move beyond Ifs and buts:
Successful lives have no constraints and a life full of constraints has no success.
Well, all of us need to realize, that things are never easy and nothing is served on a silver platter. "If I would have that, I would have been there." A person with this attitude cannot expect to achieve remarkable heights of success.
You are young energetic and smart; nothing can be impossible for you now. The things you don't have, things that you have missed are all in the past. Only when you wish and try to win over all those things, that according to you, can land you in a better position; you will definitely have them in the present and near future.
Thus, instead of brooding over; try working on it now. Remember, time has its own constraints. You just have a couple of years and therefore use them at your best. Once this time flies off, limitations that are quite manageable now, will take a mega form later.
Talent alone makes you the King:
All said and done, you become professionally successful only when you possess skills to showcase before your employer.
You are talented, productive and can yield expected results; you are definitely treasured by your employer today and tomorrow as well. Therefore, while you are young, do not miss any opportunity to learn and enhance skills. Take up assignments that are not directly related to your current profile. Even though you may not have some immediate output from these diverse experiences; however, one day you will definitely find it useful in some or the other aspect.
Well, employers after gaining a few years of professional experience need to introspect and identify all that they have learned so far. Personal experiences are the best teachers. Therefore, when you take initiative to educate yourself from these experiences gained, nothing can stop you from landing a promising career for a life time.