Are you a working parent? Or do you need help to take care of your toddler? A child definitely is a bundle of joy to its parents. But raising a child is no child's play. It requires tremendous patience on part of parents; besides you need to give lot of effort and time. You may be doing all that comes naturally; but being a good parent you need to know things in new ways, often in complicated ways. All your priorities becomes secondary once you have children and so you have to sacrifice more of your 'me time' while caring for your children. It can be challenging at times and thus many parents look for child care services to help them during this tough phase.
Depending on your needs, you can choose for different types of child care services. If you are working along with your spouse, you might need a person who looks after your children throughout the whole day. Again, if you are working from home, you might be in need of a child-care provider only for some hours of the day. In another scenario, if you prefer to be a housewife or a househusband, you may require a full-time help who takes care of your child while you are engaged in your daily chores. The good news is that, whatever may be your requirements you are sure to get a child care provider based on that.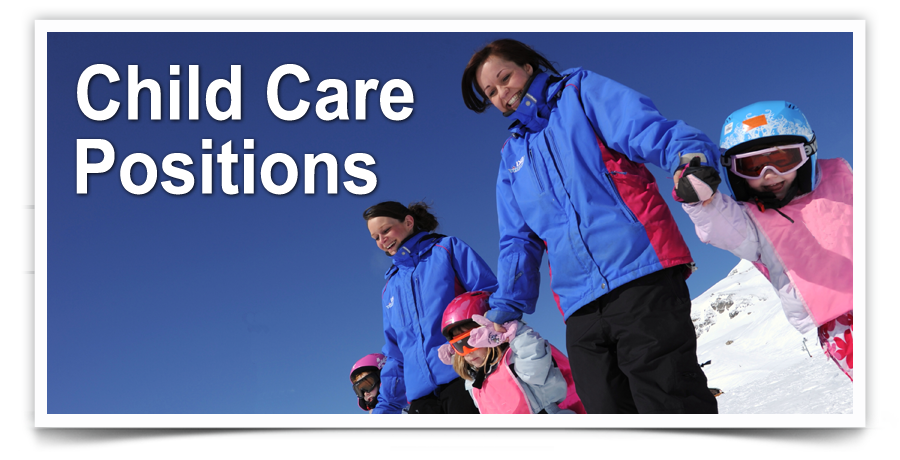 Careers in the child care sector are many- some require formal education while others are purely based on work experience. If you love to spend time with children and have patience to deal with different challenges, you may opt for any of the following:
Nanny: If you do not like the idea of putting your child in day care, consider having a nanny at home. The biggest benefit of having a nanny is that the child remains in front of you and you can keep an eye on how the nanny deals with your child. Besides feeding, bathing etc. a nanny will be involved in other developmental activities. She can stay with the family and thus gets an amount for her service, in addition to her board and room. She can be a live-out nanny demanding higher salary. Usually nannies charge on hourly basis; but you may pay them once a week or once a month if they agree. The median salary of a nanny per hour is between $10 and $25. No college degree is required to become a nanny, although parents prefer nannies having child care experience.
Babysitter: A babysitter may work for any hour of the day. All depends on the preferences of the parents and the babysitter. For example, she may take care of your child at your home or you may leave the child at her place. Usually her responsibilities include preparing meals, playing with the baby and putting it down for bedtime, helping children do their homework, providing transportation to or from activities etc. She may be doing some additional jobs besides babysitting. A babysitter can charge somewhere between $5 and $25, depending on the number of assignments, region and of course, the age of the child. Since any person interested in child care, from a teenager to a retiree, can babysit, there is no pre-fixed requirement.
Au pair: The term au pair in French means 'equal to' or 'at par'. An au pair is a college student who lives with a host family and takes care of the child besides doing other household activities. In the United States, many students from other nations work as au pairs. They are usually aged between 18 and 26 years. They are treated equally as a family member and receive a minimum agreed-upon allowance besides room and board. They are regulated by the U.S. Department of State; so parents who want to hire au pairs need to contact agencies that are approved by the U.S. Department of State. Since an au pair is a college student, she may be doing any coursework. In many cases, au pairs who are studying nursing or similar fields, specialize in child care.
Mother's helper: As the term suggests, a mother's helper helps a parent in taking care of the child. The parent can be at home or go out for some time on a regular basis. A mother's helper is usually around junior high age and gets payment lesser than nannies or babysitters. No formal education is required. In many cases, such an individual may work for free simply to gain some babysitting experience.
Day care workers: If you do not prefer the above-mentioned profiles and want to work in a typical professional setting, you can work as a day care worker in child care centres or family day care homes. You will have monthly salaries as fixed by the day care centre. You need to take care of many children at a time, monitor their play time and group activities, teach social and cognitive skills, make them ready for meals, naps, etc. You may work for half-day or full-day. A high school education is usually required or preferred. The median wage of a day care worker is $9.74 per hour.
Preschool teachers or nursery school teachers: You need to possess a college degree, some early childhood course work, Child Development Associate credentials or additional training and certification as specified by your state and the school you opt to work for. A nursery or preschool teacher teaches children who are aged between 3 and 5 years. You will be partly responsible for the social, emotional, psychological, that is, all-round development of the children. The median wage of such a teacher is $12.74 per hour.
Child care Director: A child care director is responsible for the smooth running of day care centres. They manage staff, conduct parents-teachers meetings, meet parents to discuss their children's development and establish the centre's goals and routines including curricular activities. You need to have an Associate's or Bachelor's degree and early childhood education. Training and experience are usually preferred along with excellent communication and leadership skills. The median wage of a day care administrator is $22.68 per hour.
Whatever career option you choose, child care may be demanding at times. Besides being physically fit, you need to have tremendous mental energy and a knack for learning new things.