What strikes to you when you come across some broken pieces of glass??
A shattered mirror perhaps. Well, there are people who can view this as something that can create a wall decor. And this is what is known as creativity.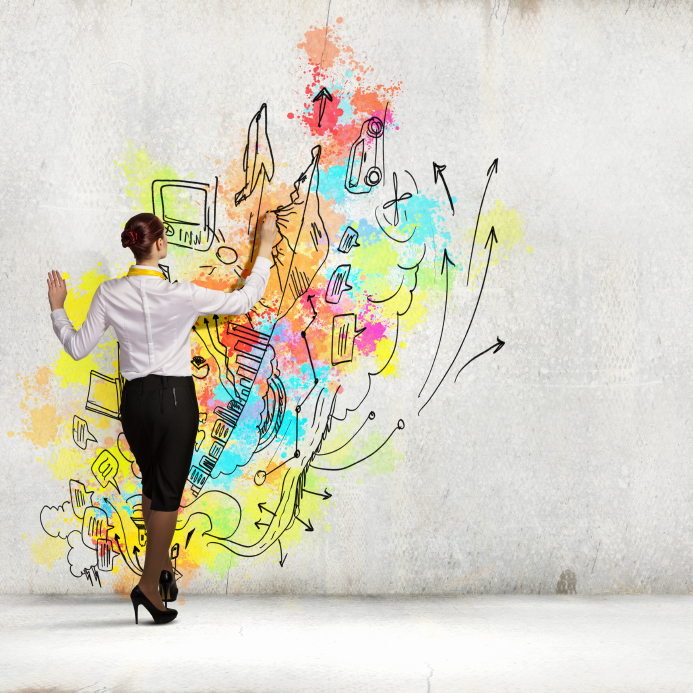 Creativity is an attitude, not everyone can carry. Some say that all of us are born with streaks of creativity. However, do we come across creative minds that often?…Certainly not. Business critics consider a lack of creativity to be the greatest setback to accelerating growth.
So, if we are all born with at least the slightest sense of creativity, where does it actually disappear?
The power to imagine and visualize things differently, is what is known as creativity. And as we grow up, conventionality replaces imagination. It is perhaps the prime reason behind the declining rate of creativity in present scenario.
To view those pieces of glass as a wall Decor is still easy. The catch is to turn imaginations into reality. So if you can really make that wall Decor and win praises for your inventions; you can definitely pat your back for your impressive sense of creativity.
Now, for those who can run their imagination and have a passion for innovation will definitely not enjoy the tasks that have strict protocols to follow. Conversely, someone enjoying regular tasks may not fancy creativity. What kind of person, do you think you are? Conventional or Unconventional. This is something you need to realize initially. Once you can identify this, you can consider half the work done.
Most of us find our job profiles uninteresting and thus, are unable to put in our best efforts. Well, there can be various factors leading to this depressing condition; one important aspect is to land wrong job profiles.
Now, why do we pursue jobs that do not relate to our passion or skills? Why does a painter wear the shoes of an accountant? A person having a knack for gadgets landing jobs of healthcare professions and the list will go on. Whatsoever may be the reasons behind, the question still exists – why do we knowingly get into these careers, when we know we could be doing something better – something of our own choice.
Identifying inner skills and then related career, is definitely not easy. Some fail to identify hidden talents within; while some lack courage to follow the same. Now, there is a popular belief among young grads that career scopes for creative minds are sparse. And those available, pay less or have no growth options.
A False notion indeed. Today, every industry, profit or non-profit organizations have plenty of job scope for the right talent. You have relevant skills, and you know how to use it; there is nothing that can stop you from excelling beyond expectation.
So if you are a creative person, this is something you may find interesting. The following discussion throws some light on creative career options that are equally lucrative. The first in the list is:
Fine arts:
Earning a fine arts major in your graduation, opens huge career options for you. Fine arts has grown beyond musical theaters and painting exhibitions. Today, this degree opens doors to publishing houses and magazine, television and film production, digital marketing industries, etc.
You can choose any of the offered specialization depending upon your field of interest. Some of the areas of specializations include – creating visual effects, animation, industrial designs, photography and many more.
Fine arts professionals approximately earn $ 51,120 initially. With experience, your take home will rapidly increase. Job opportunities for these professionals are likely to increase in the coming years.
Writing:
Writing is the most powerful forms of expression. Writers influence the thought process of a large number of people. It involves knowing your readers and presenting content that can interest them. It also requires you to be aware of all recent changes taking place in all fields.
Writing profession allows you to work with different organizations as well as in your own personal setups. And the good news is, both these scopes offer equal monetary benefits. Career opportunities like this, simply requires an English Degree with a good sense of creativity.
Event Managers:
Can you even imagine your life to go on without small, relaxing kit-kat breaks? Be it professional or personal lives, we all need change to get back to regularity with the same zeal.
Professional lives become so monotonous without occasional corporate dinners, evening gatherings, Annual functions, etc. Isn't it?
Well, do you enjoy arranging such small gatherings for your friends and family? If yes, then you can definitely choose event management as your career option. With a bit of formal education and heaps of creativity and the ability to understand the needs of clients, you are all set to earn plenty in this profession.
Game designers:
Getting paid for designing games. Can anything be more interesting than this? Guess not.
Game designers research trends that appear to be fascinating for children and youth. Then they use their technical knowledge and immense sense of creativity to develop related games.
This is one of the booming career options presently. And thanks to the rapid technical advancement that is taking place continuously, and increasing scopes for this profile. Landing this job profile only requires a Bachelor's degree in the relevant field.
Interior Designers:
Building residential apartments or office spaces, both require quite a number of skilled professionals. Interior designers work in collaboration with these professionals to give an aesthetic finish to any project they undertake.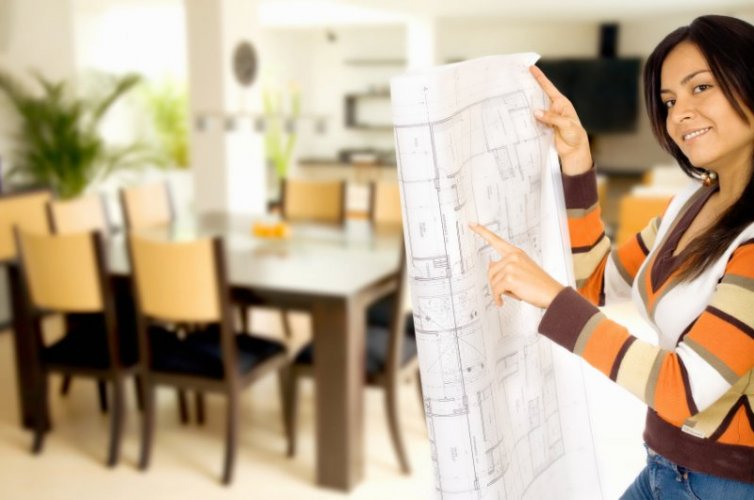 They work on lighting effects, paints, texture and furniture to give the desired look to these accommodations. They meet clients and prepare designs accordingly. Once their designs are approved, they work to implement the same. The same construction can be given a different appearance depending upon the skills and creativity of these professionals.
Now, if you are looking for building a career in this profile, then work ahead to get a Bachelor's degree in the relevant field .
These were some of the lucrative career options that serve to be the best match for people who have a sense of creativity and to build a career in this domain.