How you wished to have a time machine, to go back to that unfortunate moment and erase that one mistake you had made in your assigned task. However, now you have already processed your assignment and it is in front of your boss who has perhaps quickly identified the mistake. You are almost sure of getting chastised by your boss and you know you cannot escape this. You cannot bury the mistake, neither yourself.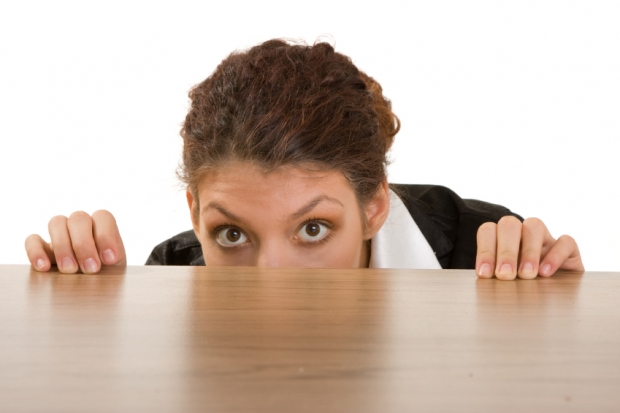 What a dreadful scenario and ironically all of us go through similar situations atleast once in our lifetime. Well, man is to err and even though it may appear that you had committed an unforgivable crime; it is not so. In our busy schedules and work load, anybody can make an unintentional mistake – even your Boss.
Now, you need to come out of such situations as soon as possible; so that it does not affect your mental and emotional health; along with your productivity at work. 
Two crucial strategies of efficiently handling these issues are – Accepting or owning your mistake and coming up with a perfect reaction before your boss.
This post has been written with an effort to bring forth some effective proactive approach expected from employees after committing some severe mistakes in their professional life. Please note that the below mentioned techniques are a subset of the two golden strategies mentioned above.
NO excuse please:
Avoid excuses. No one intends to make mistakes purposely. All of us have genuine reasons behind such blunders. Whatever, the case may be, know that your boss is not interested to know your reasons and therefore, don't spoil the situation explaining them.
The three "A's" trick:
Accept- Analyze- Approach. You know you made a mistake and therefore accept it. However, don't just rush to your boss's cabin to own it.
So what do I do? Its not that difficult now. Take some time. Sit back and analyze the potential impact it can have on the entire business or the day's work plan.
Visiting your boss without preparation in such situations is more damaging than going unprepared for interview sessions. Ideally, research on the scenario and come up with effective solutions.
Again, if you are not being able to curve out remedies, simply realizing the potential impact it can have, also counts in your favor. Approach your boss now. You either provide remedies or realize the bitter consequences. Both give an impression that you are seriously concerned and sorry about the entire mishap.
Too much "Sorry" is not your tool: 
It has been repeatedly said that you need to own your mistake; however, it is important that you do not term yourself to be a convict, before everyone else does the same for you. Do not over emphasize or be highly apologetic about the situation.
Be humble as well as confident when you approach your boss. Apologize and assure that this will not happen in the future. If you have solutions, place them before your boss. This will give an impression that you are someone who can handle pressure.
Remember this is one of the most important aspect any employer looks for while hiring candidates. So if you don't prove this ability now……time for doom friend!
Don't look for shoulder and stop dramatizing:
Once you have realized the gravity of the situation, you are scared. You feel this can lead to huge financial loss or effect company good will. You feel like crying your heart out and you are sure to get sacked.
However, you need to be poised now. It is difficult, but not something that can't be achieved.
Many of us tend to loose our composure in such situations. We almost narrate the entire story to every person we come across. We spend most of our time walking up and down the smoking zone holding our heads in distress. And we fail to realize that the time we are wasting on such things could be used to drive out solutions.
Telling your co workers about these issues before informing your boss; may have some serious consequences sometimes. One, you are wasting their time as well as yours. Second, your boss can get this information from some of your friends who might have turned foes. BEWARE OF BACK STABBERS.
Feel free to seek help:
While your supervisors are trying to mend and repair the damage, you too ask for help from someone you feel can act as a problem solver. Do not hesitate to ask help. One very important rule of professionalism is to assist others when needed, as all are working towards reaching the common goal.
However, show your gratitude towards that person who helps to clear your mess. Again, inform the authority as someone else is assisting you to solve issues. If you are seeking help from any outsider, be very cautious, as you may need to share some information as well.
A silver lining behind every cloud:
The quicker you get easy on yourself, the faster others are over it. You made a mistake and did everything possible to repair the damage. Do not be too tough with yourself now. Get back to your normal life and help others as well to be the same with you.
Remember, mistakes are doorways towards reaching the impeccable. Easy Success is not a good teacher, however mistakes are.
Keep track of subsequent events that are taking place thereafter. Talk to people who are trying to sort out these issues. If you are also working on it, give frequent updates to all concerned people. However, do not be apologetic now. Present yourself in the same manner as you report your daily work schedules.
While you are still working on those issues, definitely you will come up with fresh ideas for areas of probable future follies. Be optimistic and thank yourself for the mistake committed as it revealed these areas that otherwise could not have been investigated. Report the same to your boss. May be this time you are doing something to impress him or her.
Now as we wrap up this section, it is essential to realize that making mistakes does not demean your worth; however, how aptly you deal with such situation is something that defines you as a person. Know how to change your follies to greater accomplishments.
The above mentioned are simple suggestions that you can use when required. You can also add several tricks to this list; however, always remember the two golden rules mentioned above.