So, you've joined the new office and are clueless as hell as to how to get along with everybody? It is quite a task to become popular in your workplace in a very short time. Moreover, it is also difficult to get used to a new environment and new colleagues in a jiffy. Unless you are an extrovert, you are in the new office due to your contacts, or you simply take to people as plants do to sunlight!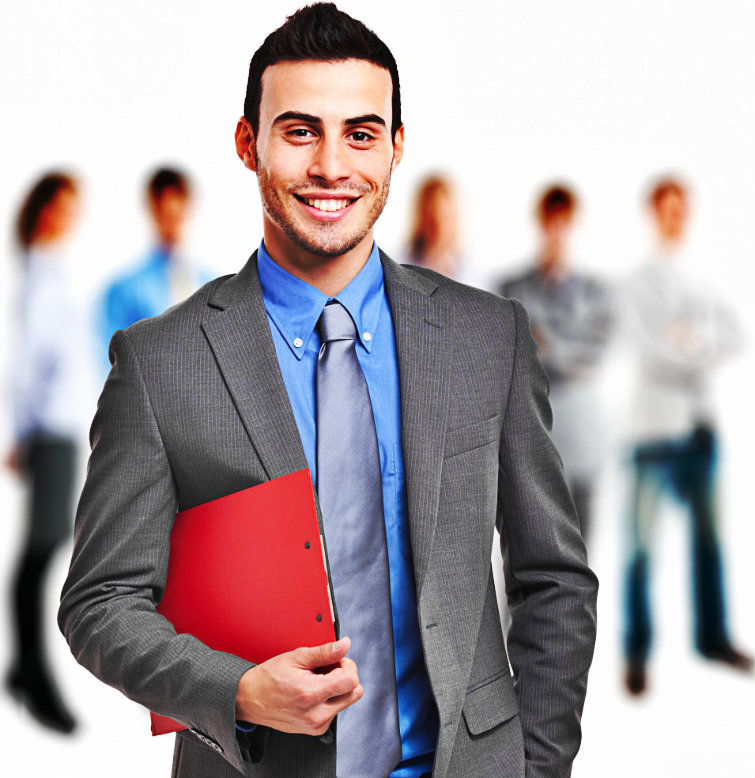 Getting along with new people and fresh work concerns looks extremely daunting to a reserved person just like getting acclimatized to a new country is.
However, becoming a star employee isn't too much of a task if you're passionate and interested about your new work. Work becomes play when you do what you love. However, few of these thumb-rules could help you become a hit among your co-workers and colleagues. What's more, you can surely get noticed by the top-end managers too:
Bond with people, but don't flatter them!
Make your seniors know how badly you wished from your college times to work in this organization. But know your limits while doing so. Do not indulge in flattery and needless buttering.
People can tell flattery from genuine praise. Go light on the sweet words. Be precise and to the point. This will save time of both the parties from getting wasted on undue sugar-coated words.
Invite colleagues for coffee:
This tip is the best way to get to know your colleagues better. Furthermore, enjoying coffee with your team members is also a nice way to break the ice between you guys.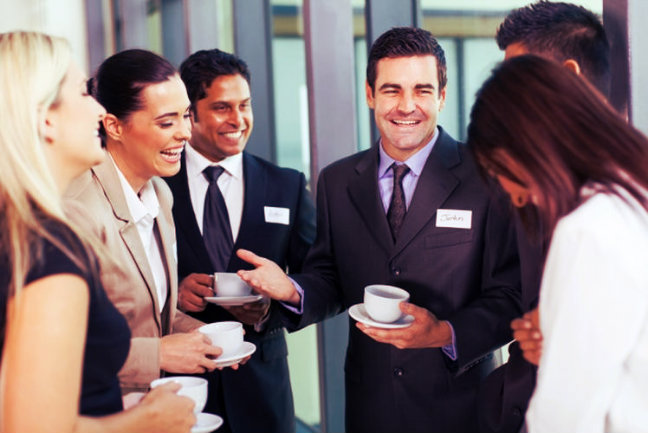 Inviting colleagues over weekend is also a great way to spend time with people whom you'd be working for the years or at least months to come. Getting to know the temperament and attitude of the people you work with is as useful.
Be the problem-solver and not the problem-creator:
Just as it is important to be in the right place at the right time, it is also important not to be the reason for problems in your workplace.
Try as far as possible to neither be the problem-creator nor the person responsible for the problem. Be the proactive person, ready to be the on-site trouble-shooter. Assuming responsibility for solving the problem rather than adding to it or being a passive onlooker is unwelcome and unsavory too.
Likewise, try to be the go-to-person in the office. This could be your shortcut to becoming popular among everyone in the office. Being in the shoes of a problem-solver could make you the keeper of everybody's issues and problems in life. This could in all likelihood make you a one-stop solution for every relationship and life problem.
Improve your communication skills:
Work-life is a polar opposite of college-life. Grades and not communication mattered in the academics to be rated as a star student. In the work-life, communication and performing your duties well is what matters. Good interpersonal skills and being a master of all trades matter in work-life.
Strong interpersonal skills are helpful for the employee to know his colleagues and bosses in the new office in a proper manner. Being able to communicate with both the parties is what helps keep smooth communication and ultimately helps each employee to execute his duties well.
Ask your seniors or colleagues when in doubt:
Clear your doubts and the questions clouding you about any issue related to work. It is better to ask and clear the doubts rather than assume things. As it is rightly said, "It is better to ask and clear your doubts, rather than come across as dumb by keeping quiet."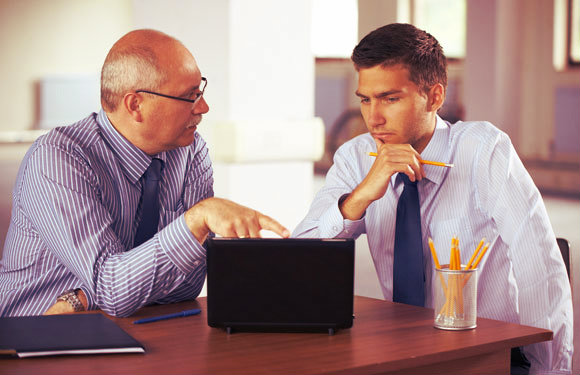 It's completely okay to ask questions about the many things one doesn't know related to the office owing to being new on the job. Again, not knowing every darn detail is absolutely normal being a freshman in the office.
Meet your deadlines on time:
It is absolutely essential to follow this tip to the tee for gaining status of a star employee in the office. Employees who follow deadlines and are people who take their work commitments very seriously are always priced by their bosses.
Likewise, set targets and see that you adhere to them, come what may. Trying to make your boss' life easier by following the deadlines, and submitting reports on time may help making the boss's work easier. Just doing your work properly and precisely in a mistake-free fashion guarantees you get noticed by the bosses.
Organize activities in the office:
Organizing recreational activities in the office whenever the need arises is akin to a stress-buster. Doing so only helps in diverting one's mind from the tiring work. Also, taking off a few minutes from work helps the person to return to work with a refreshed mind and body.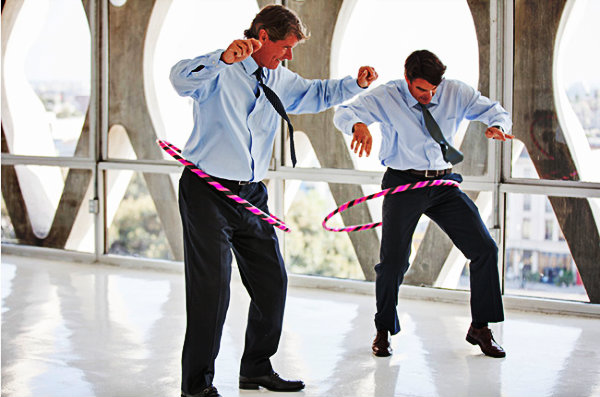 Making others participate in such activities could help bring out the hidden talents. And also help you show off your event planning skills.
Do not waste your time in unproductive activities:
There are perhaps countless times that you have decided to start working on something and it doesn't really gain initiation because some other activity takes up your attention.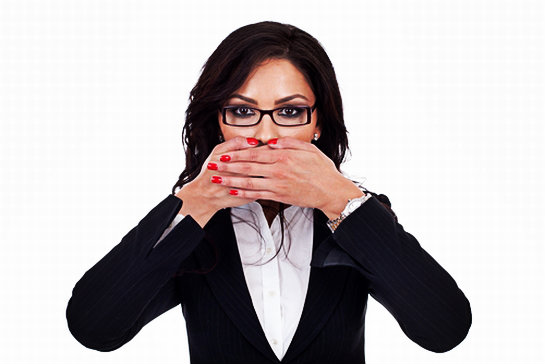 Similarly, do not while away your time in meaningless gossips about anybody or anything which isn't related to your work. Instead, focus all of that attention on completing your work and gain the satisfaction of having completed your work efficiently.
Make use of pen and paper for recording details:
Even if you aren't a pen and paper person, get into the habit of taking down details in meetings and training sessions. Committing everything to memory isn't feasible as everyone doesn't have an elephant's memory. To top it, committing things to memory may only cause you to forget tiny details, which may or may not be really that important.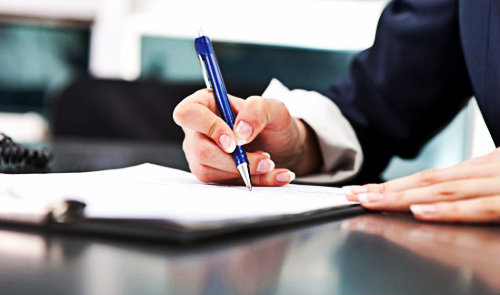 Recording details on a notepad allows you the liberty to refer it in the future, if necessary.
Maintain a positive disposition:
It is important to maintain a positive and happy persona howsoever difficult the work gets. After all, no one likes to work with a sad person, ready to crack up even under pressure.
They say, "cry and the world will leave you, smile and the world smiles with you." A sunny disposition helps you conquer the world and also keep the world in a joyous mood. Maintaining a positive and happy mood in the office is directly proportionate to the work the boss is able to squeeze out from his employees.
Be willing to put in efforts for the company:
Chipping in to help the company in times of its' need is a very important trait an employee can inculcate. Doing the tasks irrespective of his own job description is a very valued characteristic any employee can have.
This quality helps the employee to heighten his credibility and worth to the company. He would be looked upon for being valuable to the company over a person who just does what is expected of him and packs off for the day. Putting in efforts more than what are required could also improve chances of promotion for the employee.
Starting a new job is just like exploring an exciting theme park. You get to learn new aspects as you progress further inside. Being able to shift the useful information from the useless ones is paramount while doing so. Becoming a star employee shouldn't be the sole aim of any employee. Being able to function properly and to be of value to the company irrespective of your job description is important. It is not only important that you deliver what you are expected to but do a bit more of what is expected of you. Ultimately, you will get noticed if you perform well.