"Oh my goodness! Am I that good?! Not one, not two, but three job offers in hand!!" What else can you even think of after achieving this unbelievable feat? In present condition of the job market, where half the population is struggling to land desired jobs, you are having three in hand. You feel like a crowned emperor; and you do have ample reasons for the same.
Now the question is, which job offer do you embrace? Well, before you scroll down and read all the tips that can help you turn down a job offer, congratulate yourself on landing on this page. At the end of the day, there are few who are fortunate enough to read tips to "reject" job offers. Many are busy reading tips that can fetch them one! Thus, pat your back and keep it up..
All of us come across a number of opportunities in life; however, our decisions make the difference. Today when you are all happy and proud of achievements, we do not want to regret tomorrow ;just because we could not make the best of all opportunities received. Therefore, take some time to think, before you say "NO" to any employer who is offering you a position in his or her organization.
Well, there are a number of techniques of landing desired job roles; there are also different methods of rejecting one.
Steps to turn down a job offer:
Moving ahead to exploring techniques to turn down a job offer, here are a few suggestions that can help you out.
Juggle between offers to decide:
It is important, that before you reject opportunities that are knocking at your door, you have good and sufficient reasons to back your actions. Sit with all your appointment letters and read them carefully. Learn exact job descriptions and try to know about the opportunities or platforms that these profiles can provide you in the long run.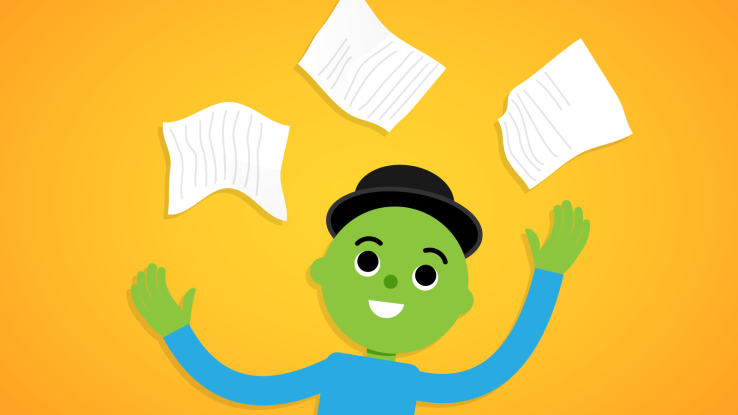 Have a futuristic approach while taking decisions. A job profile may offer you a high salary package for the time being; however, if this cannot promise long-term profits – it is not worth it. Similar to this, there can be many such aspects that you need to think over and then come to a conclusion.
Once you know exactly, the reasons for which you are either choosing or rejecting a job offer, explaining to recruiters becomes much easier. You present them with exact reasons without hurting them or your future scopes.
Remember – you need to be quick:
Yes, you need to analyze a few things and draw some pros and cons related to different cases. However, you cannot take the entire time to decide on these factors. Time is money. Your employers are done with their part of the job. They have hired you to fill the vacant position. If you don't inform early, they will not know that their vacant position is still vacant. They close all interview sessions as well.
And finally, when you inform about your decisions, it may get too late. You may end up offending them as it hampers their business. Therefore, be prompt to decide and inform. You already have the reasons now and you just need to present them.
Appreciate the opportunity received:
Every candidate needs to thank the hiring manager for the opportunity received; irrespective of qualifying the selection process or not. And when you are lucky to have made it through the interview, you need to appreciate the opportunity even more.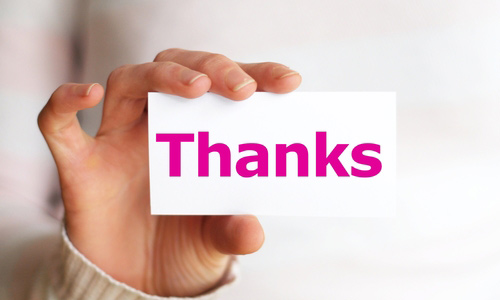 Never fail to thank the hiring manager who considered you to be suitable for the position. You were chosen from amongst thousands of candidates who had appeared for the interview and now you are rejecting the offer. Therefore, be sincere in explaining your reasons for rejection. It may happen that you lately have realized that the position is not very relevant to your career goals. You can very well explain these to your recruiters.
However, if you are choosing another job for the salary package, that it is offering, you may keep this to yourself. Do not share such pieces of reality that may not be very pleasing for the other side.
Not goodbye – See you:
Well, the job market is very unpredictable. The job or organization you are declining today, may rise up as a shinning star tomorrow. Therefore, you need to have scopes to return when you wish to.
So, when you are presenting your reasons of not working in the offered position, please do tell them that you will be happy to hear from them in the future for some other role. This is a polite gesture that shows that you respect the organization and would love to be a part of the same. It was just some unbalanced equations that restrict you from joining them at present.
Provide reference as an extended help:
The best thing that you can do for your recruiter is to present them with your substitute. There are always several applicants who are more than ready to take the position that you are declining. If you provide recruiters with these names, you are somehow making a small effort to reduce their workload. However, if you are referring someone for the position, be sure that the candidate surely has the required potential.
Although, it depends completely on your recruiters, to decide on the fit and no fit decision; presenting eligible candidates fall under your moral duty. At least you do not want to waste their time by making them interview candidates who are not at all suitable for the profile.
Thus, these were few simple techniques that you can use to reject job offers without offending your interviewers. You can still have various other techniques that can be added to this list. As a concluding note, it is essential to mention that when you are rejecting a job offer, always take an initiative to inform recruiters personally. After you have sent an email explaining all your reasons, never forget to make a personal call informing them the same.
This was all about rejecting job offers. Hope you have found this article suitable for your search.