While you are almost on the verge of ending with your summer internship, a thought pops into your mind – "What if I can still continue to sit in the same cubicle, same company, handle the same job responsibilities; however, this time as a permanent employee?"
Well, when you have this thought in mind, there is one thing you can feel happy about. At least, you did manage to choose an appropriate summer internship for yourself and thereby want to continue. There are many, who fail at this initial task as well. Therefore, congratulations and keep up the good work.
Now, turning your internships into full-time jobs is an art not all can do. Just because you were interning with them, your employers are not going to give you that position.
They conduct interview sessions, look for applicants, who have relevant experience or skills and finally decide on one particular candidate they consider being the best match. Therefore, you as a graduating intern cannot expect this job to come well served on a platter.
So, what is the next alternative?
Can you just let go this opportunity and wait until you get lucky the next time?
Well, don't think so.
Although, it seems to be a tough nut to crack; a simple good strategic plan is all you need to grab this job role as a full-time profession. Yes, believe it or not this is actually that easy.
So, if you are interested in working out this plan, that aims to work wonders in this regard; this is how you can go about it. The following section discusses various steps to turn an internship into a full-time job.
Give up that college grad attitude:
You may be still graduating, or perhaps have just graduated from college; you need to present yourself as a full-time professional, right from the start.
Being late to your classrooms or wearing a pair of jeans and a T–shirt may perhaps be just apt for your college. This type of casual attitude is definitely not going to work on the job front. Therefore, as an intern, try reaching your workplace before time if possible. Follow dress code as directed by the company HR teams.
Again, you may boast about your weekend parties to your friends, do not think of doing the same with your colleagues in the office. Whatsoever you do on Sundays, your Mondays need to be very energetic and productive.
It is clear that you may not be that efficient with your assigned tasks in the beginning. However, if you can behave in a responsible way and show your enthusiasm in experiencing newer avenues; your employers derive a positive impression of you.
Finally, when you express your interest in continuing in the same job profile as a full-time professional; you are confident that your employer has a positive opinion about you and therefore, may consider your proposal.
Action speaks louder:
Now that you have decided to build a career in this profile, leave no stone unturned to put in your best efforts. If you really do well and bring business to the organization, no one can stop you from getting recognized for the efforts you put.
Showcase yourself as someone with the "Yes, I can do it" attitude. However, do not get carried away with slight accomplishments. Have your personal, long-term and short-term goals. And rejoice only when you have achieved them. Till then, remember that you have miles to go before you receive that much awaited success.
Be in the HR loop:
No matter what it undertakes to complete your daily assignments, it all becomes futile when your HR is unaware about the whole story.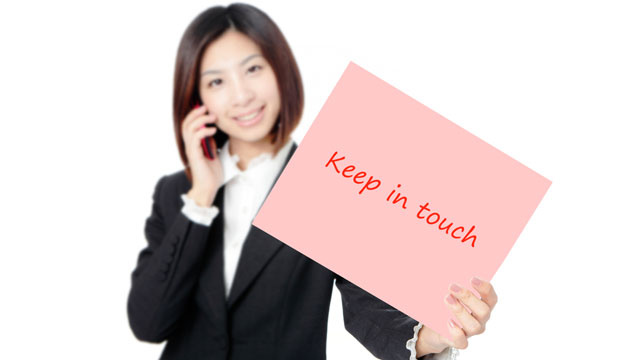 At the end of your internship, you will need to make follow-ups with the HR team, in case you want to continue. Now, there can be a number of interns who have worked in the same profile and have similar potentialities.
What are your chances of selection in such scenarios? Thinner isn't it?
Therefore, while you are still working as an intern within the organization, try creating a good rapport with the HR managers. Keep them informed about your daily schedules. Let them know that you are definitely having a good time learning with them.
Display the perfect mannerism and leave a positive impression on their minds. Your work is half done, if your HR can recollect you by your name, when you make a call after a month or so.
Apprise your intent:
Well, many find this the most difficult part of the job. There are, in fact, a number of candidates, who look forward in turning internship opportunities to full-time professions. However, only few are practically capable of doing the same.
This is because, they actually do not know when and how to tell their managers about their secret intentions. The best solution that can be provided here is that – start taking actions just a fortnight before your internship ends.
Meet your supervisors and ask for feedbacks. Simultaneously, tell them that you will be happy to hold an entry-level position in this job profile. Be very direct and affirmative while informing about your career goals and aspirations.
Your managers need to get a crystal clear view about your career plans. It is because only then they can offer you interview invitations when they come up with vacancies.
Internship programs last for a few months or so. You, therefore, have a considerable amount of time to decide if you can continue working on this profile for a couple of years or more.
Be honest with yourself and think from every aspect before you decide to convert this internship program to full-time work experience.
Once you conclude and decide to go forward with your plan, follow the above-mentioned steps as accurately as possible.
It is true that employers look for experienced professionals to fill in the vacancies. However, sometimes, they can even opt for fresh, energetic and enthusiastic interns; who have already been partly trained to handle relevant job responsibilities.