With age and experience comes authority. It also provides power to coordinate and control the younger workers. However, the power equations have changed these days. Power is mainly in the hands of less experienced, and newly minted management graduates fresh from the Ivy League Schools. Gone are the days when boss meant, a senior aged person grunting at his juniors for getting the work done. The numerous startups mushrooming in the IT sector have also contributed to a trend where younger people are leading the older ones. Such a trend is bound to kick in clashes and differences in opinions among the leader and the people he leads.
The folks in the company who are extremely senior have a hard time dealing with a change in leadership. They are getting instructions from people half their age, getting orders from people who have lesser experience or even skill-sets less superior than their own.
In such circumstances, it is extremely important to have a free-flowing dialogue with the concerned bosses to have a satisfactory work-life. This also helps the senior employees develop a good rapport with a younger boss. At times, the younger bosses can also learn the ropes from the older fishes. Learning to deal with a boss, who probably could be your son/daughter's age is beneficial to both the parties.
Know and appreciate his or her capabilities:
Do not harbor doubts about the person who is your boss just because he is younger to you. Harboring a grudge or preconceived notions about his or her capabilities will not help in any ways.
Doubting the leadership abilities of the younger boss and judging whether he or she is fit for the job is but natural. Age in no way can completely decide one's caliber to become a boss. They have been appointed as the boss because they possess certain skills, qualifications and the ability to lead people from multiple age-groups. Just because the boss is younger by age doesn't mean he won't make an efficient manager.
Speak out your mind:
Speaking out and expressing your thoughts on the issue of power shifts into the younger hands is necessary to unburden you, even partly. Having pep talks with colleagues at work or with your spouse could help you understand the situation. They could also give you ways to deal with the issue more objectively.
Such pep talks will help you to maintain a stable mental make-up, but also won't harm your productivity. Bottling up your feelings and frustration over having to report to a person very much younger to you can otherwise be taxing.
A healthy discussion with friends, and spouses who have undergone similar issues also helps.
Evolve with the technologies:
The electronic age today is all about 5G, automated technology, pings, email communication and all things tech. It is a bit daunting for the senior folks to get comfortable with the use of new technology, since they have used generic things all their lives.

Using the instant messenger services, referring to digital calendars, using online planners for appointments and reminder purposes is seldom the cup of tea of the senior folks. The condition is exactly opposite in case of the younger bosses. They prefer to communicate with their colleagues through a simple ping instead of going to the desk personally. Communication through video-conferencing with people in offices on the other side of the globe is a thing they can do with a click.
Thus, putting in efforts for getting a hang of the technology doesn't harm either. It will only help you in connecting with your younger boss, in a better way. Remember, making use of technology also indirectly translates to increased productivity because of time saved using other modes.
Share useful information with the boss:
The senior workers are an asset to the organization due to their invaluable experience in their work and also their experiences in handling unsavory situations and people. So, being senior to the newly appointed boss who is younger in age, you need to give him certain helpful information which he doesn't pose and you do. Dispensing information not only underlines your seniority but also increases your respect in the eyes of the younger bosses.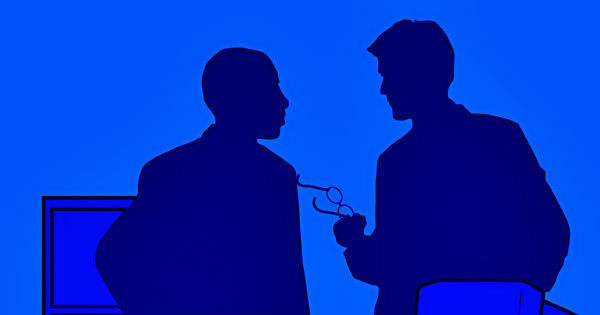 Giving him information about a certain client or a similar situation and how you handled it, will certainly help. However, do not take this as an opportunity to sing paeans about your indispensability to the organization. Be precise. Something like this could be apt: There was a similar glitch few years back relating to XYZ client, who is extremely fussy about the work. We had handled it this way and this was the outcome.
Contribute to the company's growth utilizing your experience:
Having seniority in the organization owing to your age and experience gives you an edge over the bosses who are considerably on the younger side of age. Having talks about life-in-general and the life outside the office will help you develop a rapport with the boss who is the age of your son/daughter.
Your age also means that you have a trove of life-lessons and experiences as products of the mistakes you committed. Sharing profound real work-life experiences with your boss could probably shape their world-view. Such open chats also widen the horizon of the younger people in power.
Don't generalize younger people
The senior workers tend to classify the younger ones in particular stereotypes. Looking at the latter type with the same frame of mind is quashing your mind. It is necessary to understand that not all younger bosses are arrogant, surgically attached to their gadgets, or have inherited the position just because they belong to a particular family.
The younger bosses do lack experience, but are in no way are novices in the field. They are intelligent individuals and it is unfair to reject their ideas, just because they are coming from a person who's younger in age. Their ideas could possibly have fabulous outcomes too.
Never resort to derogatory remark:
The young age of the person in the boss's shoes doesn't give you any license to make him look bad or the opportunity to insult him. Avoid phrases like, "This isn't your cup of tea," "You won't understand all this…," "I would have done this had I been in your place," so on and so forth at all costs. Remember, the bosses even though very young, are intelligent individuals and not kids. Trying to make him act according to your instructions is insulting to their abilities. It is the indirect responsibility of the experienced folks to guide the younger bosses. Share your knowledge, but do not over-emphasize your point. Pressuring the bosses into accepting any particular idea from the seniors is a no-no.
Focus on the skills you have:
Instead of fretting over the fact that you have to report to a boss younger in age and experience, choose to focus on the skills you possess.
Focusing on the plusses is anytime beneficial than wasting time thinking about petty and unwanted things. It is important to feed your brain positive stuff to be able to properly focus on work. Remember, having achieved seniority in your career, you are the one in a winning position. Just concentrate on your work and better things will happen automatically.
Be the go-to person for the boss:
The boss being a younger one in age will always be in need of some valuable pieces of advices. Learn to dole out advice, suggestions and possibilities to him/her on the basis of your wide experience.
There are chances he/she could accept any of your ideas/suggestions and may appreciate you.
Learn to respect your boss:
In this context, albeit the boss being a person having very little experience of handling people needs to be treated with reasonable, if not utmost respect. It is a give and take relationship where your vast experience aides him in his work and his new ideas impart a fresh outlook to the work.
Being able to respect the boss despite a huge difference in your age is a matter of pride. Respecting his ideas and authority also helps him to function smoothly as a boss.
Learn to let go
Seniority and holding a superior position for years together entitles a sense of belonging in any senior employee. The dedication and their drive for perfection makes them tolerate nothing but work done to perfection. They want nothing but work which is flawless and is completed in time.
On the other hand, bosses belonging to Gen-Y are 30 something and extremely aggressive, fiercely ambitious and even prone to mistakes. That said, they also have different immediate goals and priorities to be focused on.
Learning to be able to switch off from work after the work-hours is essential to lead a balanced life. Learning to enjoy and savor the finer moments of life, instead of being immersed in a laptop screen at home takes away the joy of living. No work will ever be able to replace the joy of time well spent with your loved ones.
The senior employees bring their vast experience to the table which makes them invaluable to the organization. Whereas, the younger bosses help to get a fresh perspective to the work with their new ideas and academic talent. Both are different sides of the same coin. Ultimately, it's not the age of your boss, which really matters, it's how he or she manages a team that really does. What is really important for both the senior and the boss is to be able to keep all differences aside and maintain a healthy work environment.