At least once in our lives, we all reach a crossroad where we find it difficult to choose between a job and a career. If you haven't, then you are lucky. But if you are sailing on the same boat as others, then we can try helping you take the right decision. First of all, you need to know the difference between a job and a career. Though these words are used interchangeably, there is still a subtle difference that many of us are not aware of. Having a clear definition and understanding of the terms is necessary. It will also help in introspecting oneself and deciding whether one is a job person or a career person. So, let's start by unraveling the hidden meaning of the two words.
Difference between a job and a career
Though a job and a career are persuaded with a motive of earning money, the meaning of both these words are not the same. The job is a term used to say the kind of work you are doing currently in order to earn some cash. It could not be permanent at the moment, and you might shift or change it in the future. It could also refer to a business exchange that is done for money. For example, if someone asks you to do a job of dropping a parcel to a particular location, and you agree to do it in exchange of money. A job of this kind may not come to you everyday and is called temporary. But you can also take a regular job in which you can earn money every week, bi-weekly, or monthly.
A career, on the other hand, is something that you can pursue for a long time. The word that is more closely associated with career is 'profession.' So, a career is something that you want to do continuously till the time you retire. In career, you have the chance to move ahead to the next top position and keep growing your income as well as your position. For example, an engineering job can be considered as a profession or career, whereas working in an auto garage that you are going to change or possibly may shut down in any time henceforth due to some problem, could be termed as a job.
On the job, you are least bothered about the designation or job title. All you are concerned about is earning money and clear your bills. Not that you will not love what you are doing, but you would hardly put in your passion or think about moving ahead. If at all you get any free time in the job, you will utilize it in pursuing your hobby or doing things that are not connected with the work.
In the career, you are ready to put in efforts and do all the sacrifices needed to inflate your paycheck. Because you know that the hard work is going to benefit you only in a way of promotion, high pay, and good job title.
How to choose between a job and a career?
Although choosing between a job and a career is a personal preference, it is necessary to know which would be more stable for you. Moreover, the economy of a country that changes every year will also have a major role in this regard. For instance, you will be happy doing a regular job, say, of a bartender. The restaurant you are working at is doing good business as well and you are getting regular payment for the job. But the same cannot be said for the next month. There is a chance that the government would increase service tax and add additional taxes as well on those who eat and dine outside. And when the business goes down, the restaurant may start laying off and you could lose your job. Holding the job will also depend on how good employee you are. If the employer sees you as a hard worker and an honest person, you will retain your job.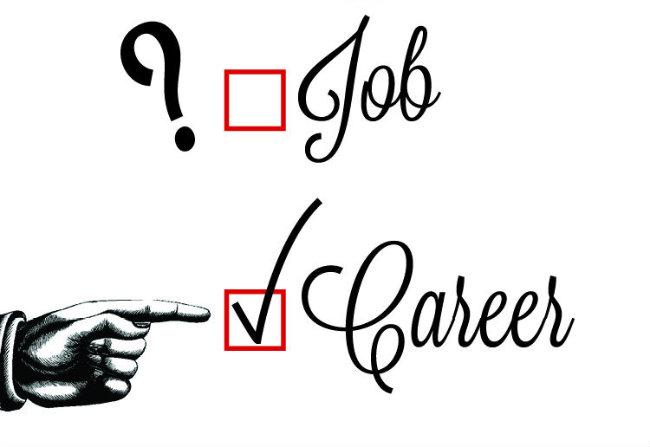 Holding onto a career for long is not easy as well. To build a career, one has to invest lots of years in training and collecting experience and skills. And as you become ready to take on that career, the economy has spelled havoc on that profession and it is on the verge of extinction. If you can take extra pain and strive to hone your skills to achieve the next stage in your career, you might stabilize your career.
Where is more money – in a job or a career?
Hands down, a career will give you more money than a job. However, there are certain job that can pay you more than a career. In a career, you will have a fixed earning that is decided at the time of employment. You can also obtain in increase than the previous employment depending on your experience. Whereas, on the job, your income will change every week as the hourly rate may change according to the nature of the job.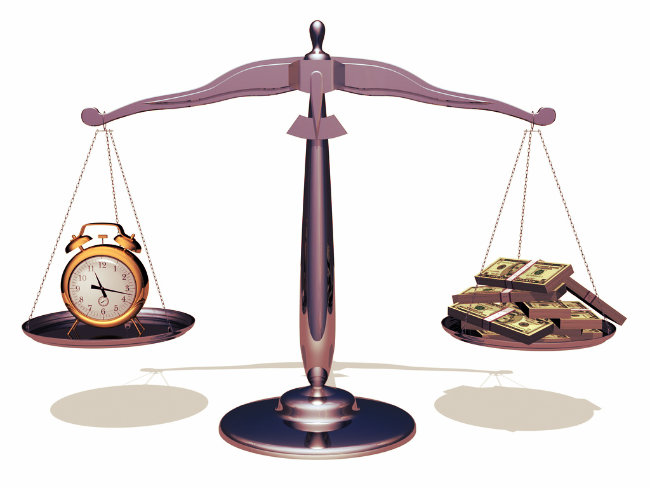 However, there are some people who choose a career not just for money. They pay more heeds to their passion and interest rather than earning money. Since doing what they love to gives them satisfaction, they seldom think about earning. Even though they may not be financially sound.
So, choosing between a job or a career is solely your choice. It depends whether passion and interest are important to you or just earning a living.