For in solitude, there is peace. And in peace, thrives excellence.
Not all will agree to this; however, there are many who prefer being in isolation rather than in associations. Now isolation is easily achievable in our personal lives. If we don't need people in our lives, we can shut doors (not literally though). 
Disappearing from social media platforms and making the minimum use of our smart phones can easily take us far from the rest of the world. However, when it comes at the professional front, being a loner could be tough, but not impossible to deal with.

Many employers nowadays, look for candidates who can add value to an existing 'team.' Being an effective and promising contributor to teams, have become an essential hiring credentials. Amongst the multitude of career options we come across each day, hardly do we find openings that require 'less interactive' candidates. And again, just because we don't come across such jobs easily, it does not imply that they don't exist in reality.
So if you think that you being an introvert is holding you back; especially, when professional networking is suppose to drive your career growth, you're perhaps mistaken.
For all those loners, you just need to know, that there's a world out there that is less crowded. The only thing you need to do is to make it up to there!
Yes, looking for such jobs and landing yourself to expected careers will not be a cake walk experience. However, doing something you love can take you miles. So, if it is about finding a job where you want to work alone, let's work to find one.
Archivist:
Archivists – Bridging between extinction and existence.
People who find mingling with others a great task to accomplish, do find this job role very suitable for themselves. Archivists work in museums, auction houses or any other place that aims at preserving objects of historical significance, work of art, documents etc. that can connect all to the foregone.
Archivists are responsible in acquiring documents from past and then arranging them into systematic records. They appraise and authenticate historical documents or any other archival material.
So, going through previous records and conducting vigorous research to connect small bits and pieces of information is what consumes a major portion of their time. Besides, they may also be required to help people in gathering and understanding various documents and relevant information. For this purpose they develop catalogs and document descriptions; thus facilitating easy access to essential information by all.
Animal Care taker:
For those who prefer four legged to bipedal companions.
People who are a less of a talker, prefer silent communications. Now, communication can never be silent unless you have your four legged companions with you. Therefore, if you too fall in this category, a career as an animal care taker can be very satisfying.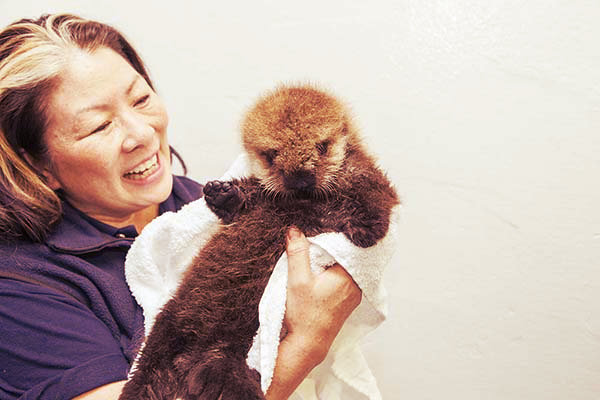 These professionals are responsible in ensuring all round welfare of the animals. They take care of their food, medication and places they live. Their day to day activities include bathing them, brushing, providing medical assistance at times of injury and illness. In short, they are responsible for all round welfare of animals.
Animal care takers work with kennel boarders, pet retail stores or even for pets at home. Being an animal care taker requires aspirants to have completed a high school diploma or anything equivalent. Professionals who want to move to zoos and clinics where they are required to deal with both domestic and wild animals require further education and certification.
Botanists:
It is in Nature that you could find solace.
Greenery is what keeps us going. It is the source of oxygen, essential nutrients, fights global warming and for some, it serves as a peaceful place to be in.
Now, not all can take care of this greenery perfectly; as it is for the entire living population. So, if you have a strong desire to save, protect and enhance this existing and diminishing greenery, botanical careers could be a perfect match for you.
Botanists are mostly hired in botanical gardens; however, they may even work with pharmaceutical industry, biotechnology firms, or government and private agencies who work for environment protection.
As a botanist, you will enjoy a lot of lone time where you will be required to study plants and their relationship with environment. They study physiological aspects and origination trails of plants.
Plant study has number of domains; such as, study for agricultural use, ecological study and research for medicinal value. To work as a botanist, every aspirant needs to have a minimum of Bachelor's degree. Thereafter, pursuing a Master's degree or doctoral degrees can open different job opportunities for you.
Irrespective of the domain you choose, your aim of having more of a "ME" time does not suffer.
Photographer:
Photography – Capturing time till eternity.
Photography is one of the most interesting career options for people who like being all by themselves. It is a vast career option involving several diversions. No matter what type of photography you are inclined to, having an eye for beauty, and a sense of capturing the same at that perfect moment, are the two indispensable prerequisites of landing this career.
Photography is something that cannot be learned; as it relates to your inner self. Something that is within, and can only be enhanced – not acquired. Yes, fine refinement and practical exposure to different lenses is definitely required when you want to land a career in this domain. However, certifications and college degrees cannot guarantee a job; if you lack those necessary skills.
Nevertheless, attending photography schools and independent art schools can give you the required exposure. Further, you can also benefit while working under an established photographer as assistant. This would only require you to spend a couple of hours with your senior, learning a great deal; while leaving you with ample time to be spend only with your camera if your wish to.
Computer Programming:
Debug to keep all buggers off!
All software programmers, introvert or not, will agree to the fact that cutting oneself off from the rest of the world is essential to have those codes coming up frequently. It is an intense job, where technical expertise along with high levels of concentration and focus are a must.
It is because of this reason that these computer geeks are seldom seen in groups as most of the time they are alone drowned in an ocean of codes, bugs and debugs. Many professionals, although skilled, find this job role dissatisfying because most of the time they work alone. However, for people who love being alone, it is simply an opportunity that cannot be missed, isn't it?
Now, programming requires huge knowledge and thereby education or certification. Keeping up with latest technologies and advents is essential. Therefore, if you are a true loner, and have some technical expertise, being in such a profession will prove apt and self satisfying.
Writer/Blogger:
Reaching worlds that are yet to be born.
Over the ages, every change that the world has seen, counts on what writers have done to bring about that necessary change. Writers or modern day bloggers are exceptionally creative minds. They can present ideas today that get appreciated tomorrow. They can change and motivate communities and change the entire world for betterment.
Writing is an excellent career option for people who like expressing views in the form of write ups; instead of speaking or communicating the same verbally. Similar to photography, writing too is a flair that you are born with. Attending graduation schools can help you get better of course.
Today, there are various forms of writing; such as, travel writing, fashion, medical, educational, current affairs etc. Therefore, choosing any form of writing entirely depends upon your choice. Travel writings are best suited for introverts as they can travel across the globe all by themselves and present their journey for others who have not made it there.
Researchers/Scientists:
If it was not them, we would have still been in the stone age.
The word Scientists somehow presents a virtual image before us, where we can view someone working intensely in a huge laboratory environment, surrounded with everything but another person to talk to.
Scientist are known to be less of a talker and exceptional geeks. They love being in a different world away from the chaos; where they invent things that eventually find their way into the existing hustles and bustles of our day to day lives. Therefore, if you too want to be away from our noisy atmosphere, prepare yourself for this career option.
Scientists require huge study and educational certification. Not everyone end up having satisfactory careers in this domain. Therefore, if you really have that passion for learning and exploring anything and everything, research could be a great profession to choose.
Astronomer:
Stepping out of the world to enter the Universe.
One of the most lucrative as well as solitary profession is to become an astronomer. These professionals spend their working days knowing more about different celestial bodies. Depending upon the celestial body, number of specializations are available.
They are required to gather information about our solar system and various others that exist in the Universe. They also need to write thesis on their findings for the world to know. The job role requires exceptional understanding of mathematical concepts and strong foundation of Physics. Therefore, vast education and knowledge is but essential to land this job role.
Astronomers work with research centers and observatories where they are mostly alone and do not require much of an interaction.
These were eight different job roles that perfectly match career expectations of introverts. Most of these job roles have good job growth prospects in near future. Therefore, earning handsome salaries is not at all difficult; even when you do not make those necessary professional networks. Hence, opt for any of the above mentioned profession and start preparing well to land careers of your choice.