Today information technology has brought the world closer. Information technology (IT) has redefined our lives in many ways. Software, hardware, applications and programs; we cannot imagine our life without all these.  Although many of us may not be fully aware of the advantages of IT as we do not work in this sector; from running multi-national corporations to small town business, from using different apps to online shopping, from pursuing online courses to accessing digital medical information, technology is really driving us crazy. Nonetheless, there is great demand of IT jobs throughout the world. In the USA also, the demand for these jobs is also increasing. You can find these jobs in mainly two sectors: a) jobs with the U.S. State, Federal and Municipal government and b) IT professional services sectors.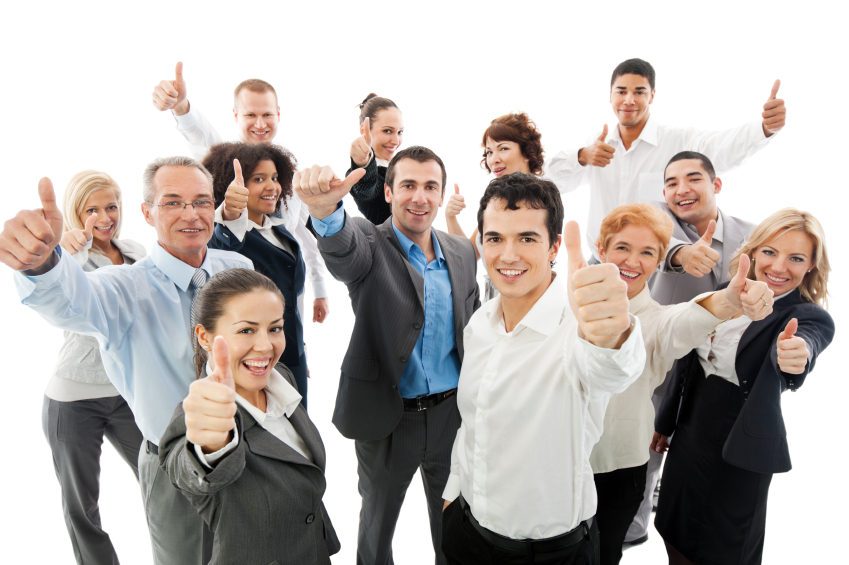 In the government sector as mentioned above, a new class of IT jobs with higher salaries are created. With the nature of technology work changing, new Civil Service positions encompassing different emerging technology jobs are created. The total workforce scenario is taking new shape with the presence of technology in all layers of government operations and business activities.
If you are willing to work in IT in the USA in the current year, there are many profiles you can choose from. Some basic prediction statistics about these jobs can be pointed here:
Researchers say that 14 out of 25 highest paid U.S. jobs of 2015 are in the technology industry.
Studies reveal that more than 50% of the employers are planning to recruit full-time employees and around 60% employers are going to add contractual employees.
Due to the better financial condition, the employees may be paid more. To be more precise, 87% of the employers are willing to raise the salary of the existing employees.
As for beginners, there may be some good news. 75% of the employers will raise the starting salaries for new workers.
Not only this, the salaries of the minimum wage workers will also be increased. 47% of the employers are also willing to increase the minimum wage of the companies.
In IT sector people of varying ages work. A retired techie is as much wanted as a fresh graduate- obviously based on their skill sets. Hiring retiring candidates is not new in this sector; but the good news is that in 2015 almost 53% of the employers are interested in employing such candidates from other organizations.
70% of the employers say that they will hire fresh graduates. 35% say that they desire to increase the number of college graduates their companies hire every year.
In the United States of America, 2015 is proving as the IT year. As more and more jobs are created, it is expected the competition between IT companies about choosing candidates will also rise. Hence companies are offering something extra that will attract top talents. 50% of the employers say that their companies give the necessary financial aid to the employees, so that they can earn advanced degrees in the related field.
Along with the financial aid, employers are going that extra mile to create healthy environment for the employees. Different schedules for summer days, alternate schedules, sabbaticals, etc. are some good options that motivate employees to produce great work.
With these forecasts, we also list some of the best IT jobs in 2015.
Software Developer: When we talk about IT jobs, the term 'software developer' comes in our minds quickly. Although we are aware of the term, we do not know how difficult jobs they perform. Besides coding, resting and programming, they also check bugs, use visual development environments, co-ordinate and collaborate with clients, managements and fellow developers. It is one of the top jobs in 2015. The average salary of a software developer is $68,208 per year. It can extend upto $102,387 also.
Software Architect: A software architect is responsible for designing plans for new software programs. They manage risk identification strategies related with the architecture, provide inputs to issues, make sure the system and software architectures are in synchronization and so on. The average base salary of a software architect is $130,891.
IT Manager: They are also known as computer and information systems managers are responsible for technology-related matters with clients, top executives, negotiating with vendors and many more duties. In a word, these professionals manage other people in a team and help the whole team in completing a project in the right direction. Being in a vital position in a company, these managers can earn an average salary of $122,000. The highest salary can be nearly $187,000.
Database Administrator: These professionals collect data from customers and organize those in a meaningful way. Companies, then access those data for their own profit. Database administrators implement security measures to protect data, manage and upgrade databases and also work as consultants to companies. Being one of the top IT jobs in the US, this profession has a low unemployment rate. A database administrator can earn upto $127,000.
People with degrees in IT, software engineering or computer science will always be in demand. The primary reason behind this is our dependence on technology both in our personal and social lives. More and more businesses are also relying on technology and as such the need of innovative persons who can problem solve is also increasing. Job growth in this field is also due to the increase in the specialities within the discipline like systems administration, technology support analyst, computer security, systems design and software construction and many more. Based on the different studies by the U.S Bureau of Labor statistics, it can be expected that job opportunities along with better salary options will continue to grow in the coming times.