Well, it is true that regular work life schedules get extremely monotonous sometimes and desperately demands for a change. However, when you are stuck in some situations, where you are not in the pink of your health and are required to type in a long sick leave application; things get really disheartening.
No matter how dull your workplace had turned out to be, being away from this place, for reasons of ill health or injury, shatters our confidence levels completely. Now, people who have been through this phase share common stories. They say that, the thought if they could ever make it back to work was something that haunted them every single day. The fear if they could not recollect their own work strategies is constant. And the worse, if their employers were to find a suitable replacement.
Well, being away from work to have a me time or to celebrate occasions with friends and family restores energy within. And although you may have some messy days initially, the happy moments spent, rejuvenates you to get back on tracks within a short period.
However, here it is a total flip case. One of my earlier post on returning to work after long leave had a number of strategies suitable for such situations. A few of them is applicable here as well. However, this post is about how employers, colleagues and the person concern can together work out this phase easily.
A come back to work after long term sick leave:
Five easy ways you can have a great come back from a long sick leave absence:
Phased/ Staged Return:
Many health care experts felt that young professionals suffered delayed recovery as they were anxious about their professional well being. Therefore, to ease this situation, many employers offer their professionals a special sick adjustment known as Phased or Staged Return.
In this process, professionals are allowed to resume work in the later stages of their recovery period. However, they are to work lesser hours, handle less stressful work until they are fit to get back to their assigned roles.
Every employee is essential for the company. Employers who understand and believe this to be true make such tiny adjustments for accommodating their employees and in return earn a healthy employer – employee relations for a life time.
Stay in touch:
It is very natural that when we are far away from our workplaces for long durations, all of us tend to anticipate many things that may or may not happen. Just similar to something mentioned earlier. Many professionals fight the fear of replacement and that in turn adds to their unhealthy condition.
To avoid such causes of anxiety, professionals need to be in touch with a few people with their organization. Colleagues in turn need to extend helping hands to keep their coworkers free from unnecessary curiosities that can help them make early return.
Besides, planning after-return work strategies becomes easier. Thus, you save a couple of hours on the first day of your return as you already know what to do and how to proceed.
Don't haste, but upgrade:
While you are on a long leave, you are likely to get very restless during the final stage of your recovery period. Waking up every morning makes you feel that you are fit enough to join office immediately.
However, don't haste as you definitely need to take your doctor's permission to kick start your regular day to day activities. Moreover, if you exhaust yourself just right after you start recovering, things may turn out to be worst. Instead, you may use this time to upgrade yourself differently.
A month or a two's gap takes a mega form in your resume. This break may even hurt your position in your current company or in other job opportunities. Therefore, now that you find yourself slightly fit, you can use this time to format a new resume or to get some free online courses for yourself. Anything else that can keep you busy and motivated is what you need.
Plan out a healthy life style:
Well, this may sound a little absurd; however, this is of utmost importance. For people who had some health issues perhaps, may find the causes in the life style they follow. Irregular eating habits, poor and unhealthy diet, lack of sleep and absence of exercise are some of the prime causes of illness.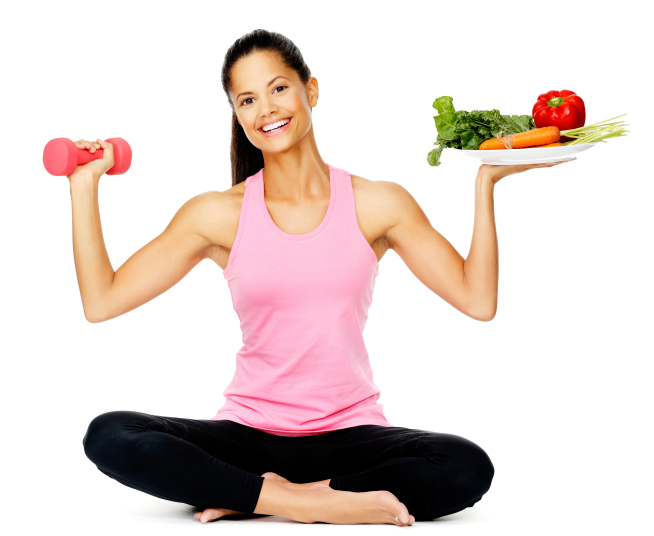 Therefore, just prior to return, prepare yourself with following a health life style so that you do not have to relive this phase once again in your life time.
Start with small challenges:
Finally, you need to remember that you are returning after a long duration and that too after a series of medications and treatments. Therefore, do not expect yourself to have highest performance levels right from the start. Give yourself some time and look for smaller goals and aim at achieving those. This will boost your confidence and slowly you will find yourself in a better position.
Another piece of advice that comes here is that, do not forget that your employers may have some subtle questions regarding your performance quotient. In such a situation, if you take up complex projects and unfortunately fail to accomplish the task; you may kill the remaining confidence your employers trust you with. Therefore, never indulge yourself into such greed as they may turn otherwise.
Thus, this was all about how you can get back to work after a long sick leave. All those who have landed this post perhaps may have suffered or suffering from bad health conditions. Wish you a quick recovery and a balanced professional life ahead.