I have always wondered about how this guy sitting in the next cubicle can continue working the whole day without sharing a word or two with any of our colleagues. While it becomes extremely difficult for me to concentrate in the last working hours of a week, he does it with the same enthusiasm.
Well, I guess many of you can relate yourself with my position and some definitely with the guy in the next cubicle. However, there is something that was bothering me for quite sometime. Do I really waste my time in these occasional chit chats?
Perhaps, many of you must have been through these crossroad scenarios similar to mine. This thought comes most strongly when you are rushing to meet deadlines. Isn't it?
Small talk for many of us is similar to life-saving oxygen. 24/7 routine work with no occasional breaks does not drive out the best in us. Rather, it works against our efficiency. However, there are many people who find it difficult to communicate with people around.
We, on the other side consider it as an advantage for them; as they are always a way ahead of time in accomplishing the assigned tasks. On the contrary, they talk in a completely different context. And according to them, this behavior works as a hindrance to their day to day work.
I say this with conviction as I heard it from the horse's mouth. Yes, you call it my curiosity or anything, I had initiated a brief communication with the guy in the next cubicle, and then he had shared his story. While many of you may not agree to this, there are definitely various positive impacts of having small talk with colleagues and bosses. Believe it or not, these small talks work as a stimulant for accelerating career growth.
Do you want to know how small talk can have some positive impact on your career development? IF Yes, then you will be happy to know that the following section discusses various positive aspects of small talk on your career. So gear up to unveil these untold truths.
Know how small talk can affect career growth:
Add branches to your existing network:
Now you definitely know the importance of good networking in professional life. Don't you? And how can you build this network without communicating.
Climbing high up on the corporate ladder does not only require expertise, it also requires the art of presenting your skills to people around. And this does not mean writing a perfect resume.
When you communicate and participate in informal discussions, people identify your interest. Do you enjoy humor, or are you someone interested in facts? Do you take time to listen to what others have to say, or you are only blabbering about yourself? People get to know you as a person and this is important.
If you can be the limelight of any discussion, if you can find your friends getting glued to your discussion, if you can really convince people around – you can call yourself a good orator. While your superiors can consider you suitable for some Human resource or sales position.
Again, being a good communicator attracts more people around. Some of them can bring you different opportunities as well. This is how you add branches to your network.
You can enlighten yourself with fresh ideas and knowledge:
Some things are better understood when heard, rather than reading the same somewhere. Yes, we have the internet to provide us answers to every question we have; there is a difference in communicating with a human and a machine.
You can learn many things listening to the experiences of others, and you can also share yours. You may come across people with common interests and may start-up with new ventures. You may come across new job opportunities from people around .
An easy way to put things before your boss:
There was this thing that you wanted to communicate with your boss. However, you did not know how to go about it. It can be anything. Perhaps, a job role change in the same company or an extended leave that you need to take from regular work schedule. Simply anything.
If you cannot do it through a mail, you can definitely do it over a cup of coffee. Provided, you had built a good rapport with your boss by now.
Working out tiff with colleagues:
If you know this art of small talk, you can never have anyone hating you for a life time. We spend the major part of the day in our workplace. It is not unnatural that you may have some difference of opinion with your colleagues sometimes.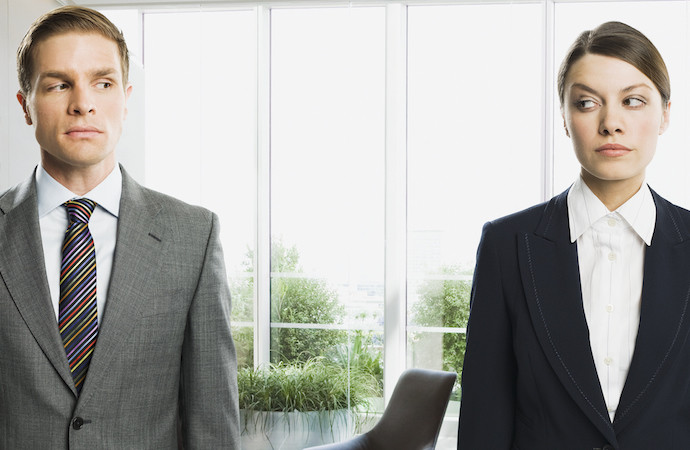 However, how can you sort out this awkward situation? Maintaining cordial relation with colleagues at the workplace is an essential professional gesture. Your HR managers do notice these while forming your appraisals. Therefore, the earlier you end the cold war the better it is. Yes, just an occasional Hello with your colleague and then short conversation can definitely ease out these difficult situations.
References play a great role in recruitment:
This is not a secret that when you have someone influential to back your resume, you have better chances of selection. Employers conduct background checks before they confirm your selection. Therefore, if you have built good networks, and they do know your skills and expertise, they can refer you to potential employers.
You can also learn about new job opportunities if you keep in touch with important and relevant personalities.
Now, these were a few of the reasons that support small talks at a workplace to enhance career prospects. If you are a person similar to me and convinced with these above-mentioned discussions, you can definitely continue with your occasional chit chats that do not hamper your work. For those who are similar to that guy in the next cubicle, you can work out ways of getting used to these required professional gestures, if you do not want to miss out some opportunities.
This was all about the positive impacts of small talks on your career growth. Hope you have found this article useful in your search.