Temporary or part-time jobs are here to stay. Researchers say that 2 in every 5 employers in the U.S.A. want to recruit workers on contractual or temporary basis. Many people think that permanent employees earn more than temporary ones. This is not always true. You can earn pretty good amount if you devise good strategies to work sincerely. Besides, jobs which pay you on hourly basis also give you chances to explore with other opportunities. For example, if you are a hair stylist who is equally interested on writing, you can take up two jobs. If each of the jobs pay you around $20 per hour and you work for 6 hours a day, you can easily earn $120 per day. Thus, your monthly income can exceed incomes of many permanent employees. Not only this, you can add variety to your professional life and also find more time for your personal life.
Now we present here a list of jobs that pay you $15 per hour or more. These are some of the fast-growing occupations and the number of opportunities is sure to rise between 2015 and 2019.
1. Phlebotomist: A phlebotomist collects blood samples from patients and delivers these samples to local laboratories where these are tested. They are also known as phlebotomy technicians. They work in various kinds of settings like hospitals, private laboratories. Although the required educational qualifications may vary from state to state, usually you will need a state license other than your high school diploma or GED (General Educational Development). The average wage of a phlebotomist is $15 per hour.
2. Radiologic Technologist: As a radiologic technologist, you are entrusted with duties like using various imaging technologies to take diagnostic imaging exams on patients. As per the U.S. Bureau of Labor Statistics, employment opportunities are going to rise by 21% through the year 2022. You can earn a decent salary of $25 or more per hour depending on your work setting. 
3. Freelance writer and editor: If writing is your passion, you must go for this job where you can have a salary of $25 per hour. You need to possess excellent language skills. Your job responsibilities include writing and editing scripts, articles, stories, advertisements etc.
4. Server at breakfast restaurants: If you like hospitality, you may choose to be a server at a breakfast restaurant in your area. As such restaurants remain open till mid-afternoon, you can have plenty of time to rest, study or do another job in the evening. Your earning which includes wage and tips, may vary between $20 and $25 per hour depending on the area you live.
5. Accountants and auditors: As the term indicates, this job requires you to deal with finances. You will prepare tax statements, analyze and maintain accounting records for companies, businesses and individuals. The average hourly wage is $30 or more.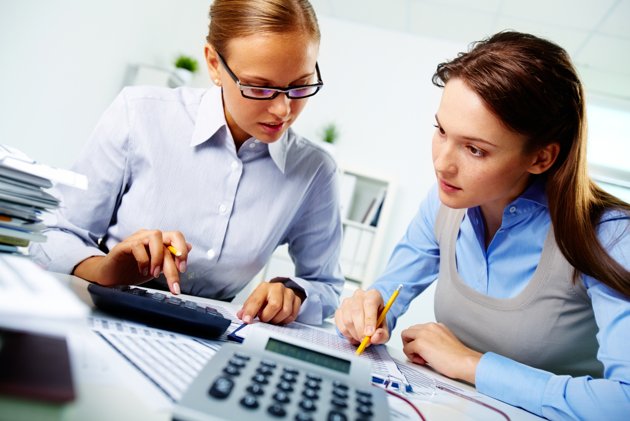 6. Private fitness instructor: Being fit is good and pursuing a career in fitness is surely a good option. With a personal trainer certification, you can start teaching and training people by visiting their place or even staying at your own place. The more your experience, the more you can earn. But you can easily earn $20 per hour.
7. Health educator: A health educator is a person who educates people on different topics related to healthy lifestyle. They conduct programs for individuals and communities. According to the U.S Bureau of Labour Statistics, job opportunities in this profession will rise by 26%. The average hourly wage of a health educator is $30.
8. Computer user support specialist: Computer user support specialists provide technical support to computer users. Their job duties involve inspecting equipments, preparing evaluations of hardware or software, entering commands, recommending improvements of software or hardware, detecting errors, performing minor repairs to software, hardware etc. The average hourly wage of such a professional is $39 or more.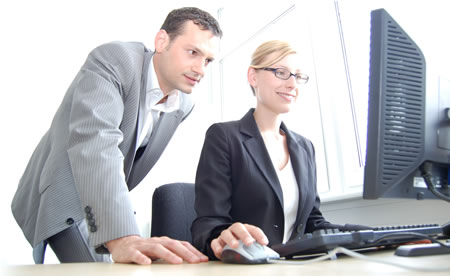 9. Massage therapist: Also known as masseuse, a massage therapist can earn a decent amount in between $15 and $30 depending on the environment and the locality they are working. After completing any particular massage therapy program, they need to obtain a license for practicing. They work in salons and spa settings, sports centres or even at home. At present there are more than 320,000 massage therapists and students in the USA and the scope for this profession is widening.
10. Remedial educator: Remedial education is also termed as basic skills education, preparatory education, developmental education and compensatory education. Whatever may be the job title, you can teach students having or not having special needs. Your students may be adults or out-of-school children who are underprepared for General Education Development test. You can earn more than $25 per hour by educating these people on adult literacy, GED or remedial education.
11. Driver: If you possess driving license, you can take temporary job of a driver. If you want lesser working hours, you can take up the job of a school bus driver and earn a minimum of $15 per hour. As a school bus driver, you will typically be engaged for less than 20 hours a week. Thus you can work elsewhere during weekends.
Not only this, you can also choose to become a heavy and tractor-trailer truck driver. This profile will need you to transport goods and materials from one place to another. The median hourly wage is $19. Being a long-haul truck driver needs you to operate heavy weight trucks. Such truck along with passengers and cargo weighs around 26000 pounds. You need to go through a professional truck-driving course and possess a CDL- Commercial Driver's License.
$15 and $45 per hour by working in positions like those of registered nurse, travel agent, budget analyst, audiologist, curator, customer service representative, construction labourer, management analyst, hair stylist, occupational therapist, instructional coordinator, etc. based on your educational qualifications and areas of interests.