Books, they say can change your life. Is it really possible? Can you change your life, all through reading? Reading a book cannot change your life unless it stimulates your senses and makes you think. A book helps you unlearn and relearn, consider your past decisions and take major decisions for future. What life you want for yourself depends on you. You may desire to become a successful person from the professional point of view. A book cannot do this for you. But it can certainly help you to alter your viewpoints and take decisions that will drive you towards success.
When you read or listen to the interviews of famous personalities, you will find that every person has a favourite book that has inspired them to become the personalities they are. Here we are discussing about non-fiction books, or more specifically career books.
Book: $100 Startup: Reinvent The Way You Make a Living, Do What You Love and Create a New Future
If you dream of becoming a business entrepreneur or plan to start your own business, this book can be an eye-opener for you. Chris Guillebeau takes up start-up stories of other individuals. He identified 1500 business persons who started with a poor income of $100 or even less and reached greater heights with earnings of $50,000 or more. He then picks up the cases of 50 most interesting individuals who prospered a lot and turned their passions towards monetary success and led life of their choice. Reading this book will certainly give you the passion of starting your own business, avoiding, mistakes and how to stick to your business.
Book: The Work Revolution: Freedom and Expression for All
This book is a favourite with many young minds and entrepreneurs. Julie Clow redefines work culture and talks about certain principles that any company, individual or organization can follow in order to increase productivity in healthy work environments. She says, "I believe freedom in the workplace is worth fighting for and every person and every organization can be excellent." Following this career book may make you change your perception of work and create a work-life balance that will sustain for long.
Authors: Joanna Barsh and Susie Cranston
Book: How Remarkable Women Lead: The Breakthrough Model for Work and Life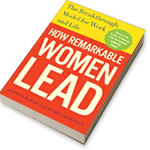 Although the name of the book is indicative of the achievements of remarkable women, this book can be read by both men and women. Joanna Barsh and Susie Cranston talk about the 5 elements of Centered Leadership- framing, meaning, engaging, connecting and energizing-to work. The authors discuss the various aspects of new-age leadership like the relevance of feminine leadership qualities in the present day world. You can certainly draw inspiration from the personal stories and devise some practical strategies for successful personal and professional lives.
Book: The 7 Habits of Highly Effective People: Powerful Lessons in Personal Change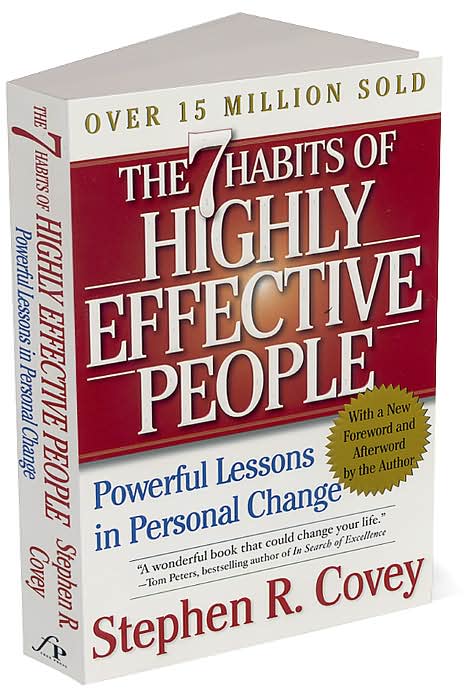 This business book, first published in 1990 has sold over 10 million copies. The author discusses 7 habits that can make individuals do things differently in order to produce great and positive results. He talks about these 7 areas and asks people to be proactive so that they take responsibility for their own decisions; have a Personal Mission Statement so that they can have a clear idea of what they want to be in life; to prioritize goals and roles; think 'win-win' which is a way of viewing life in terms of co-operation and not competition; first listen, understand and then react; gain insight by 'synergizing' which means to interact jointly and find new solutions to problems by valuing the mental and psychological differences among individuals.
Book: The 4-Hour Workweek: Escape 9-5, Live Anywhere and Join the New Rich
The 4-Hour Workweek was first published in 2007 and later revised and expanded in 2009. The author's own experiences in lifestyle development and company automation formed the background of this book. Everyone wants to work less and live more and Ferriss shows the practical ways of realizing this dream. In the book he shows how we are living a complicated life in this technology-driven world. The book focuses on what Ferriss termed as DEAL that stands for Definition, Elimination, Automation and Liberation. A tip for the readers: Don't take the title too seriously although the book talks about living life more in the true sense.
Author: Betsy and Warren Talbot
Book: Dream Save Do: Stop Dreaming and Start Living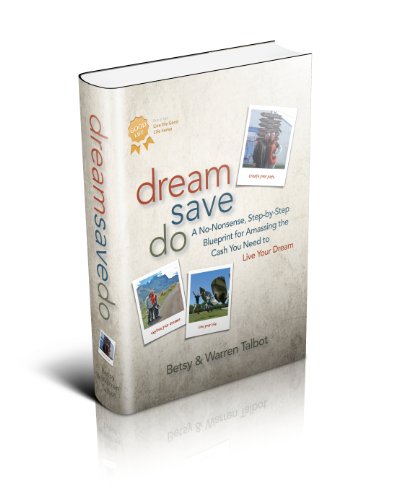 As they say life is short. So we should dream and take efforts to turn that dream into reality. The wife-husband duo, Betsy and Warren Talbot talks about defining dream job or career and devising an action plan for achieving this. They talk about their experiences how they start saving for their dream of exploring the world, as they turn 40. There are 3 sections in the book: Dream section that talks about discovering your dream and taking planned steps to make it real; Save section that discusses how to save money by cutting down expenses, eliminating credit card debts; Do section that emphasizes on how to generate additional income, revising your monthly expenses and establishing social support.
The theme and content of some of the best career books are discussed above. If you want to read some more books, below follows another list:
Make Money Your Honey by Amanda Abella
Quitter: Closing The Gap Between Your Dream Job and Day Job by Jon Acuff
Crucial Conversations: Tools for Talking When Stalks Are High by Kerry Patterson, Joseph Grenny, Ron McMillan, and Al Switzler
The Best Advice I Ever Got: Lessons From Extraordinary Lives by Katie Couric
Getting From College To Career Rev Ed: Your Essential Guide to Succeeding in the Real World by Lindsey Pollak
Everyone has their favourite books. An author's choice of words, expressions and style of conversation has powerful impact on the lives of many. They start to think and behave differently. Getting motivated from career books will surely keep you driven towards great work and prosperity in life.