Don't we, as job seekers, strive hard to acquire unique skills that can accelerate our career growth? We certainly do! When we complete our graduation programs, most of us have similar skills and knowledge. However, when we move ahead to land job roles, similar qualification poses hindrance. How do we prove our worth, in a crowd of "similarly" skilled applicants?
It is perhaps now that we work to acquire specialized skills that can add value to our formal education. One of the easiest ways of acquiring these additional skills is through apprenticeship programs. If not all, most job roles make apprenticeship programs mandatory for landing desired job roles in the future.
These programs are beneficial for both sides – employers and workers. Employers receive a chance of preparing the future workforce according to their requirements and industrial needs. Whereas, trainees receive first hand practical knowledge from veterans of respective fields. And that is not all. They also earn good wages in return of learning new things.
Besides, trainees are also eligible for different employment benefits, as any other permanent employee working with the organization. However, unfortunately, we are not very much aware of these rights entitled to trainees. Therefore, to throw some light on apprentice and trainee rights, this article has been written to share relevant information on the subject.
Apprentice and Trainee Rights:
The following section shares some essential piece of information about Apprentice and Trainee Rights. The list includes:
How long is your apprenticeship program?
Time duration for apprenticeship programs particularly depend on the type of work you will be expected to do on the job front. Every job role has varied requirements and may need different time duration to get acquainted with the job duties. It may range from a few months to even a year. This time duration is decided by professionals who conduct training sessions.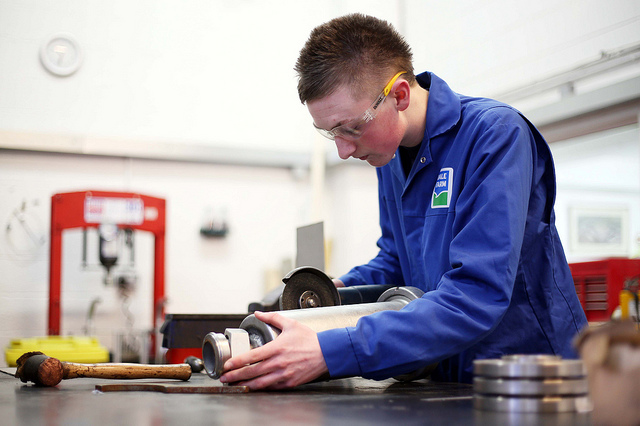 Therefore, once you receive an opportunity to undergo training sessions with any organization, make sure that the time duration is mentioned in the offer letter. Gear up to acquire all skills within the said time duration. And do not allow your instructor to wrap up with the session before its scheduled time. However, your inability to grasp skills quickly may lead to an extended training period that to if your employers are benevolent enough to give you a second chance!
How much should you earn as a trainee?
Trainees are considered as regular employees and therefore are entitled to earn same wages that are offered to other employees.
Every state or country has different laws governing employee wage standards. Therefore, you, as a trainee needs to gather information about your state laws first.
Once you are done with that, make sure that your trainers pay your wages abiding by the state laws. Also, confirm that your salary structure is mentioned in the offer letter you received. In return for the wages earned, trainees are also required to pay national tax and insurance, according to their income packages.
What are your working hours?
According to the US employment laws, employees are required to follow 40 hours working schedule per week. However, if they need to work longer hours occasionally, they are required to be provided with additional perks in any form. This may include – incentives or awards.
The same rule is applied for trainees as well. Many employers can have a different schedule format for trainees. However, in no way a trainee can be forced to work longer than the 40-hour work pattern. As it has been already mentioned that training periods are largely dependent on the skills that are to be acquired; therefore, employers decide on a stipulated period during which they train their future workforce. This period can be divided into any form according to the number of days and working hours without exceeding the 40 hours scheme.
Are you entitled to paid holidays?
The US government does not have any statutory minimum paid holidays. It is completely left to the employers to decide their paid holiday structure for employees. However, the general structure followed by 98% employers is providing 6 to 20 paid holidays for employees. And this again depends on the duration spend with organizations. Now, you, as a trainee is also very much entitled for these paid holiday structures and cannot be treated with any exception to this rule.
When do you study?
Now the purpose of undergoing apprenticeship programs or training sessions is to learn more and get acquainted with different tasks associated with job roles. And how can you learn when you do not study and go through topics taught? Therefore, all employers are required to give their trainees few hours off from regular work, so that they can use these hours to study and prepare themselves. It is for this reason that, trainees work 10 hours less; that is 30 hours per week as compared to any other employee. This dispensation that you are ought to receive from your employer's side is your legal right.
What are your training termination rules?
Apprenticeship programs last for a specified time duration. It can range in between anything from one year to four years of a full-time job experience. At the end of your training, you are eligible to earn a nationally recognized apprenticeship certificate. This is provided by your employers.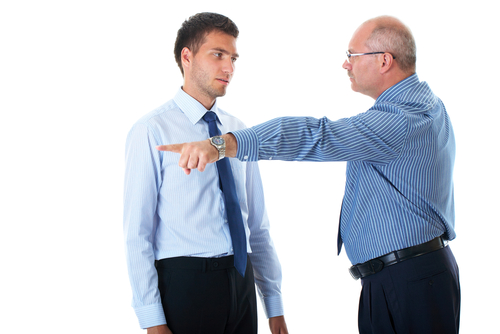 At the time of joining, all pre-termination rules need to be specified. Pre–termination is only applicable to candidates who display some serious misconduct. This standard of misconduct needs to be specified right at the time of joining.
These were a few rules governing apprenticeship and training programs in the United States. Apprenticeship has become a growing trend among job seekers as it is more beneficial than other training formats. It provides additional benefits that are not available with work experiences. However, only when applicants are aware of these rights, they can make the most of these opportunities. Thus, when you are taking up some apprenticeship programs, make sure that you are aware of your rights and duties so that the experience is beneficial for both the sides.