Group discussion or popularly abbreviated as GD has become an integral part of academic and business interviews. It is most effective when number of candidates appear for a single vacancy. There can be various techniques that can make you successful in GD s. However, before knowing the technique, knowing the purpose is essential.
Therefore, today's discussion focuses on exploring the purpose of Group discussions and then moving forward to knowing techniques.
Knowing the "what" and "why" of group discussions:
Group discussions are commonly carried out as one of the qualifying rounds in B-school admission processes or company interviews. Applicants are divided into groups and then asked to carry out informative discussion on any given topic.
Now, the question arises that why GD forms a crucial part of almost all selection process?As we all know, being a part of any organization or graduation school, require candidates to possess some particular traits. One among those is the ability to work in a team.
While candidates are placing their opinions on any given topic, employers are busy scrutinizing behavioral aspects of candidates. This includes – how candidates respect views of other individuals in a team and yet is capable of placing his/her individual opinion effectively.
In addition, employers can also identify an individual's ability to analyze situations. Determining pros and cons of situations is one very important skill that employers look for while hiring candidates. So the easiest way to determine any candidate's analytical skill is through group discussion.
Further, GD topics are not something related to your course ware. They are mostly related to current affairs and developments. Now, every employer wants workers to remain updated and connected to the world at large. So, group discussions can also help employers to filter out and reject candidates who choose to remain detached from activities taking place in and around the world.
Thus, group discussion is one of the most convenient way of filtering out suitable candidates, in situations where huge number of applicants come up for a single position.
Now that you are aware about group discussions and its need, we shall move forward on the "how" factor. That is how to excel in group discussions.
Tips for a successful group discussion:
Before The GD:
You may be a good orator; however, there is a difference between extempore and GD. While in extempore you only need to express your opinion on any given topic for a short span of time; GD is presenting the most recent and relevant information.
If you provide outdated information, you loose the game. Therefore, it is important that before appearing for the round, you make some preparations. And this is not only restricted to public speaking techniques and rather extends much beyond that.
How to prepare?
Google has made things so easier for us and therefore, it is our responsibility to make the best use of this platform. Get familiar with recent updates related to all fields – sports, entertainment, social and economic issues, prominent historical events etc.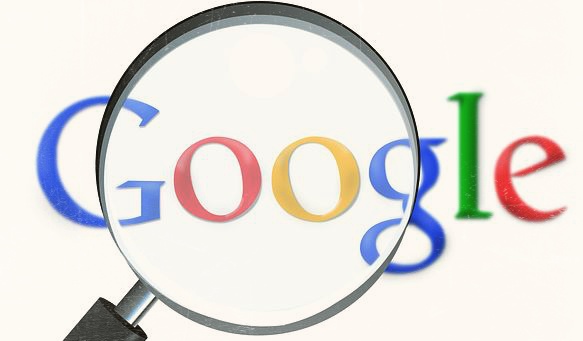 Once you are done with this, get a little more precise. Carry out research on company business and prepare on some topics related to it. As for example, if you are appearing for an interview with a company dealing with electronic gadgets; your employer may present you a topic related to new inventions related to gadgets or the impact of these on human lives.
While most organizations prefer general topics for group discussions, some may provide more precise topics. So, if you remain prepared with such topics, you are already having an upper hand.
During the GD: Be on the spotlight
Now that you have prepared well for the session, you need to prove it through your performance. The following section discusses some essential techniques of being the limelight of any GD session.
When do you start?
This is something very easy to decide. You must be knowing that any candidate who initiates the discussion earns some additional perks. However, here, there is a catch. You only earn those perks if you can direct the entire discussion to something substantial. If you start with drifted notes, entire discussion goes haywire.
Therefore, be careful. If you come across topics that you have really prepared well, never miss an opportunity to initiate the session. However, if you are a little shaky, do not become the lead. Instead, take some time to sink into the discussion and slowly make way to contribute essential points to the discussion.
Is it a good practice to oppose?
Group discussions tend to become a little monotonous if it has no variety of opinions in it. Employers look forward to a healthy debate during GD s. Therefore, opposing the motion is always a good practice. However, if you are thinking of opposing the motion, you need to say something convincing and relevant.
Again, if you have started with an opposing tone you need to follow it till the end. You cannot keep drifting from one side to other. Another important thing that you need to keep in mind is that, you cannot outwardly say that your team mates are saying something that you do not support. Sentences such as "You are wrong." "I don't think so." or for that matter any sort of personal comments needs to be completely avoided.
Always start by giving due respect to all your team mates. You need to put forth your ideas and counter points. However you cannot force others to say what you think is correct.
Body language:
This is something very essential during GDs. Beware! Your employers are constantly observing your subtle movements.
During the session, you need to be confident. Wear a smile on your face while you are introducing yourself to other team mates. Also, pay complete attention when others are doing the same. It is not sufficient that you are attentive only when the discussion begins. Paying attention during the introductory session is equally important.
Maintain eye contact throughout. Share glances with all your team mates while speaking and when others are placing their opinions, you are expected to do the same. Many candidates behave in a less attentive manner and have constantly drift sights when they hear other individuals speaking something they do not approve. This is considered as bad manners and needs to be avoided completely.
In addition, your attire during personal interviews and group discussions need to be the same – Formal attire. Don't miss that!
These were some essential tips that can help you administer successful Group Discussions. In addition to these, you can also have your unique techniques that can excel your participation up to a great extent. Hoping that you did find this handout informative, wishing you very best for your future endeavors.