Whether you will get the job or not is a different matter. But the whole process of applying for the job gives a mixed feeling of joy and nervousness. You are happy that the opportunity you have been waiting for so long is up for your grab, and at the same time you are skeptical about making it or not. Unwillingly, you are compelled to don a skeptical attitude. Nevertheless, the journey of applying and going through grueling rounds of interview is enjoyable.
But before seeing yourself talking to the interviewers, there is one long and tedious process you have to complete. And it's the job application. You may have the necessary education, training, and experience for the job. Still, you cannot save yourself from getting goosebumps when filling out the job application. It's a standard procedure all employers, regardless of technical or non-technical position follow. There is a better reason for asking candidates to complete the job applications. As you are not yet introduced to the employers, they have to know about you. And this can be done only by asking you to share information about yourself through the job application. Though candidates have to fill information about themselves, the very first sight of the job application makes them nervous. Some companies have the documents as lengthy as five to six pages. Seeing such a long document with lots of columns and check boxes makes people feel whether they can fill out everything on the job application, or is compulsory to fill them all.
Before starting using the pen on the job application, you must familiarize yourself with the contents most employers would want you to share with them.
Your interest
Though most of the employers prefer asking "Why have you chosen our company, or what is your interest in working with us?" during the interview, they still want to be sure if you are really interested in working with them. Therefore, they include one column in the job application wherein you have to express your interest.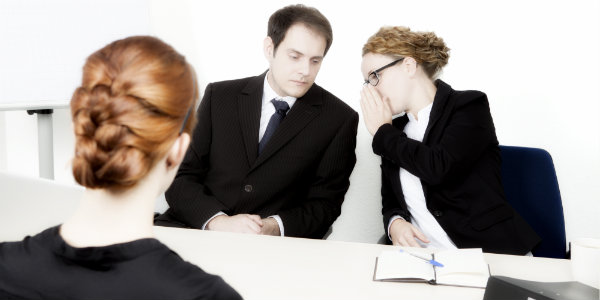 It is their way to analyze if you are motivated and mentally and emotionally prepared to work with them. And it is good for you also because unless you are making your mind to work with the company, you won't be able to enjoy your tenure with them. So, decide first why you want to join the company and express your interest openly.
Education
This subheading may irritate you, especially when you have already covered it in your resume. You need to understand that the employers want to cross-check since there are people who provide false information and the details in the resume and one that provide in the job application do not match.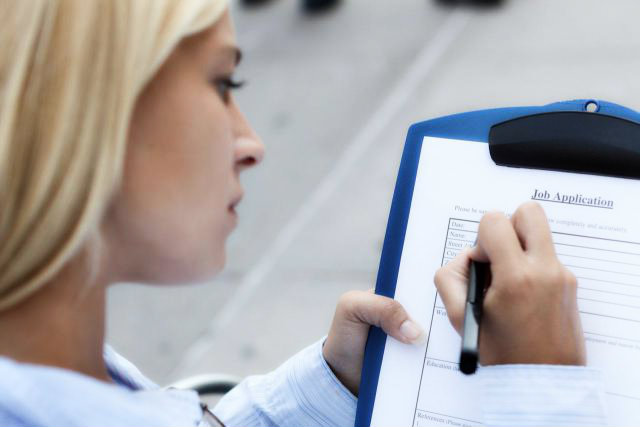 They also want to ascertain that you are honest and doesn't cheat on others. So, ensure that the education information you have provided in the job application are similar to the ones in your resume. Besides major degree, it is necessary to include any relevant certification program attended. As some jobs are related with other in some way, the employers may utilize your education and offer you additional responsibilities. As you are handling duties other than your education, you are sure to get a promotion and salary hike than your peers.
Work Experience
This is another sub heading you may feel redundant. However, it is important to prove your candidacy and helping employers decide whether you are fit for the job or not. So even if you feel that you have already included your work history in your resume, do not skip this column and fill out completely.
The information is useful for employers in assessing the kind of work you have done. You must add the work done at previous employment, projects undertaken, and special contribution. It also helps in viewing your career graph and how you move ahead from one position to another. You can also add other experience that may be utilized on the job. For example, any volunteer work done during your degree program. The company may use this experience in running a fundraising campaign or for organizing an exhibition of their products.
Eligibility for the job
It is important for employers to know the background from a legal point of view. For that, they need to know your SSN (Social Security Number). This helps in finding out about your past and ascertaining if you have been involved in any criminal cases. Further, it is also important for employers to know whether you are legally permitted to work in the United States.
If you don't have any SSN number, you will not be qualified for the job even with experience and education you have. It's is not just for their safety, but also of other employees. If a person with criminal mindset and charges is working with them, it can create a dent in their reputation. However, any arrests not amounting to convictions may not prove you a criminal. So, don't hide anything because even if you do, your social security number will disclose it.
References
You have to collect references before applying for the job. Employers will ask you about people who can assert something about you and who knows you well. So, speak to people you know and have worked with you about providing their names in the reference column. Mostly, employers want references of people from the same field you are in. For people who work daily with you for years are in a better position to speak or write a few things about you. The employers will not mind even if you have provided the names of your previous employers in the reference sections. Providing names of your previous and present employers will also show employers that you have left the job on a good note and they are familiar with your attempt of job searching.
It is always good to be prepared for applying any type of job. Whether you are experienced or not, you have to ask yourself "Am I ready to apply?" If you understand what employers want to read in your job application, you can easily convince them about your education, work experience, and eligibility for the job.