Earning a teaching degree can land you number of job scopes with various schools, institutes and colleges. Apart from being one of the most reputed jobs across the globe, it is also a very promising and steady job profile with not much variation. While professionals look forward to land steady professions, this occupation offers it naturally.
Along with all the goodies, teaching profession is definitely not an easy job. Getting along well with all students, presenting complex subjects in the most simplest form and ensuring all round development of students are considered to be some major responsibilities of teachers. Those who are good at these, can enjoy a flourishing career in this field for a life time.
However, there are many who do not find classroom teaching environment fascinating enough. They are the ones who look for continuous variation in job roles. Now, considering the impact teachers have on entire society and civilization, people who do not enjoy this job need to quit. It is evident that when they are not happy performing their regular duties, they cannot impart proper education and knowledge to students.
Now, all job profiles have their own educational requirement. And candidates who have already earned their professional degree in teaching may not receive opportunities for landing other job profiles. Thus, they are left with no option besides reluctantly continuing with the job. A difficult and unfortunate situation, Isn't it?
And amidst all these difficulties, I am delighted to say that this is not the real story. Candidates with a teaching degree may very well look for other job roles besides teaching. Listed below are different job opportunities for people with teaching experience or formal education in the field. It is important to note that some of these professions may require additional education and specialization.
What are the options for people with a teaching background?
Corporate trainer:
A lucrative designation under the Human resource department, Corporate trainers are professionals who train corporate newbies. And who else could accomplish this job better than a teacher?!
Even though applicants are filtered through number of qualifying rounds before they join any organization, corporate learning is irreplaceable. Therefore, all new joiners undergo some training sessions during their initial days.
These sessions are carried out by corporate trainers who motivate employees and help them to sink into corporate environment. Now, it is not only freshers who can benefit out of these sessions. Professionals who have spent a considerable period in the workforce also find these sessions equally essential.
These professionals develop different instruction materials and teaching formats that give an overall idea about business policies, work culture, target prioritization etc. They are responsible to mold and inspire candidates so that they can work to take organizations to different levels of success.
Possessing a Bachelor's or Master's degree along with related technical exposure is sufficient to land this position. Thus, if you are looking forward to go beyond classroom teaching and yet use your teaching skills, this can be a great option.
Writing:
Well, if you are not very keen at sharing your knowledge and experiences in classrooms, you can go ahead to do the same through writing.
Owing to their vast knowledge as teachers, they earn opportunities to write for various e-learning websites, educational forums or publishing houses. This is a growing profession and a befitting career for teachers looking for change.
A few years of experience in writing can open number of additional career opportunities. As for instance, you can become an editor where you will be required to review write ups written by others. Or else, you can look into publication of text books for regular curricular sessions in schools or colleges.
Along with a Bachelor's degree,good command over English and an ability to present complex topics in an easy to understand manner are sufficient attributes to land this job role.
Counselors:
You are there in the school yet free from monotonous classroom teaching system. Student counselors are required in every institute, schools and colleges. They are directly related to their students; however, do not educate them on any theoretical subject.
Counselors on the other hand enlighten students in many different ways that ultimately help them to grow into matured and responsible individuals. They are required to resolve both personal and career related issues faced by students. In a nutshell, they are not only teachers, but guides, friends and mentors for students.
Most educational institutes prefer hiring counselors who have some professional degree in hand. However, long teaching experience and an ability to get along well can also help you land this job role.
Curriculum Development Experts:
As the name suggests, curriculum development experts or specialists are professionals who are responsible to design an effective and productive course structure for students. This not only involves deciding topics to be taught at different grades, but involves a number of other responsibilities too.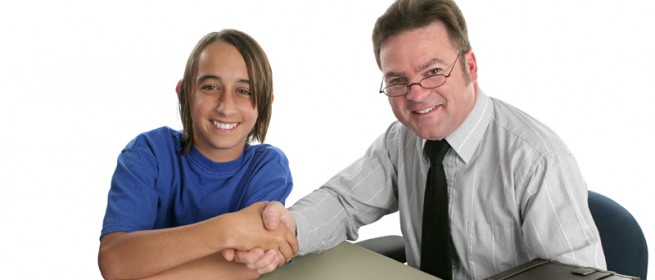 CDEs work in teams to first analyze job markets and skills required to land different job roles in future. Therefore, apart from formating formal education system, implementing relevant skill development techniques at schools or colleges is also one of their responsibilities.
Landing this position within educational system requires broad teaching experience. Therefore, professionals who have long teaching experiences and are now looking for a change can visit their education boards to know if they are in need of such professionals.
Foreign language teachers:
This profession is specific to language teachers. Aspirants who have taught languages such as English, Spanish. German etc. to students, may go ahead in utilizing this experience in making a career in the corporate world.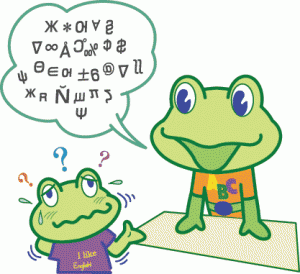 Global business requires professionals who can communicate in multiple languages. Therefore organizations hire skilled individuals who can train their employees to speak different languages.
Again, there are many countries where people are not familiar with English language. These states hire professionals from other countries to teach English as a foreign language in their schools and other institutes. Out of the many careers that an English degree can earn, this is the most lucrative one.
Besides, foreign language teachers can also work as interpreters and translators for organizations.
These were few career opportunities for teaching professionals who are looking beyond school/college teaching roles. Earning a teaching degree requires extensive study and there are only few who can accomplish this. Therefore, something that involves such extensive education cannot offer single employment scope.
Thus, if you are getting a little monotonous with your regular teaching responsibilities and desperately need some variation; go ahead in exploring all the above mentioned career prospects.