As a teenager, your idea of choosing a part time job should not be related to monetary benefits alone. Rather, you can keep it as a secondary parameter. Gaining learning experiences that can boost your career graph later, needs to be your prime objective.
Browsing the Internet, you may land several ideas about part time jobs. However, teenagers need to choose part time jobs in a manner that does not hinder with their regular hours of studying and relaxation.
Thus, it is always best to opt for those jobs that give you pleasure. Something that is more of a hobby, rather than a job that simply earns money.
Explore the 6 perfect jobs for teens listed below:
Go through the job descriptions below and match one of them with your hobby.
Babysitting:
Seeing babies engrossed in their own world of joy. Or to see them smiling and giggling at the slightest of things, is a real treat to witness. Being around them helps us to bring out the care free child within us. And again, a baby's uncontrollable tears can make us go crazy!
While you are still trying to figure out whether the baby is hungry or sleepy; his/her bawl sessions drive you helpless and with no clue whatsoever. Therefore, being around and taking care of babies is a great task to perform. It requires a great deal of patience and an ability to understand a baby's unsaid words.
Therefore, many new parents always look for trusted and responsible individuals, who could take care of their babies in their absence. Babysitting is a job that earns you loads beside the money you make. It gives you experience and beautiful moments to cherish.
Therefore, students who have career plans for Neonatal Nursing can take up babysitting as a part time job. This experience is definitely going to add to your resume.
Cafeterias and eateries:
A lot of American teenagers consider working at Food service industry to be one of the best part time jobs. And of course, it is for the money it pays. Although, you cannot consider it to be a very relaxing job and rather you are required to be on your toes throughout your working shift, it is a good opportunity to grab.
Well, working in food service industry is not only about taking and delivering coffee orders at tables. You can look for opportunities with restaurants, hotels or small eateries. These experiences will help you to get an idea about how the entire business runs. You can also look for opportunities as a chef assistant, only if you have those hands that prepare simply awesome dishes!
Spending your summer or holiday seasons gaining part time experiences now, will surely prove beneficial for the years to come, when you will finally start looking for full time jobs.
Movie Theaters:
Now, for those who are not very interested in taking the above described job at food outlets; owing to its hectic schedules, working as a Movie theater staff can definitely be a job of your choice. It is one of the most relaxing job, as you are only required to confirm tickets and help audience in finding their allotted seats at theaters. Once you are done, you can definitely enjoy the movie yourself for free. Now, no job can be more relaxing than this. Isn't it?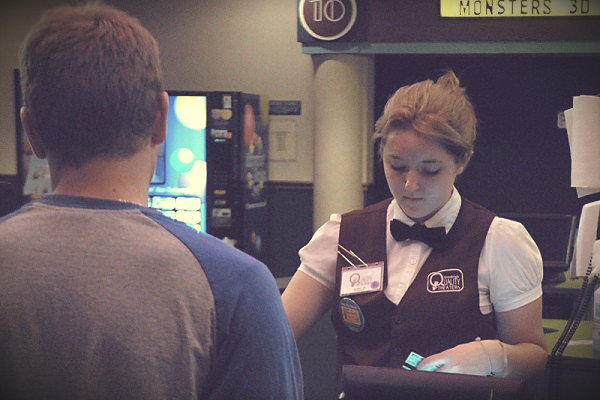 However, there is just one drawback associated with this job. You may have to work on weekends and late nights. Therefore, considering your age, many of your parents may not approve of this part time job idea.
However, explaining them, that such experiences will have a significant role to play during your job search; can help you go steady at this job. Who knows your experiences of observing audience approach to movies can help you make a career as a film review columnist. If not, you can even think of owning a theater yourself.
Retail:
One of the highest paying part time job has to be something to deal with retail. Retail salesperson or merchandiser is one of the most lucrative jobs. It is because teenagers prove themselves to be very efficient in handling daily tasks associated with this profile that they are paid that well.
Working at retail stores, you will be required to keep track of inventories, arrange shelves, demonstrating newly arrived items to customers and most importantly proving high levels of customer assistance.
For the type of energy, enthusiasm and wit all teenagers possess, they remain in great demand at all retail stores. Therefore, working at your nearby shop after your regular school schedule can earn you a great deal. Besides, you also land opportunities of learning skills required for running any business.
Tutoring:
If you are one of those toppers in class and excel in few of those subjects, spread your knowledge with your friends and juniors in schools. Work as a tutor for younger students who need help in subjects you excel. In return, you have a chance of earning a little. Simultaneously, you can also keep in touch with those subjects you had learned earlier and this will definitely help you with your current curriculum.
Well, this does not only restrict to academics alone. Some of you may possess unbeatable skills in sports or music. Again some of you may be too good in handling software. Sharing your skills and knowledge with others who aspire to reach your levels of excellence at said fields can be very rewarding.
A survey conducted on the most useful part time jobs for teenagers listed tutoring at the top three rankings. Moreover, parents also consider part time tutoring jobs to be one of the best options for their children.
Pet Grooming:
A job best suited for animal lovers alone and for them it is not even a job! Care givers for pets remain in great demand during summers, as most families plan vacations and need someone to look after their pets in their absence. However, some also appoint pet groomers for complete twelve months.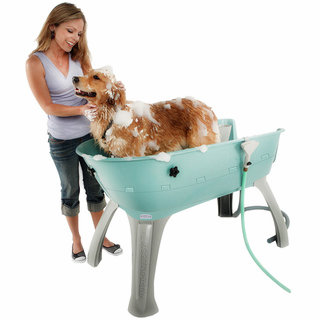 Besides, pet groomers also land job scopes in pet salons, pet retail stores or health clinics. Working as assistants in these establishments can earn you vital professional experiences, apart from the money they offer. Therefore, if you are an animal lover and enjoy every moment spent with pets, this part time job definitely needs to be your call.
These were some very exciting part time jobs for teenagers. Hope this writeup can help you in opting the best part time job of your choice. All the best for your job search in this season.