It is 9.45 AM in the morning and you hear your phone ringing. While walking towards your phone, various thoughts cross your mind. Is it an old friend calling or a telemarketing call or perhaps a call from the recruiter's office,to whom you had mailed your resume, few days back.
Taking the call, you hear your probable employer, who is eager to arrange a telephonic interview session for you. Yes you have made it. Your resume got through those difficult screening procedures and was sufficient to impress recruiters, that they have invited you for the next round. Congratulations on this.
Qualifying this phone interview will lead you to a face to face interview and finally you may even land your desired job role. Therefore, a first rate performance here, is your prime focus for the moment.
On one hand you feel it is easier, as you do not need to worry about your appearance during the interview. On the other hand you think that it may get a little awkward; as you are not very habituated in administering professional or business telephonic conversations.
How can you go about it? What if the phone disconnects abruptly? What if you could not get that question the first time….
Well, you get an answer to all your questions only when you start preparing yourself, the way you had prepared your resume. Every interview procedure is unique and it can only be nailed, when you know the trick. Here are few tips to prepare and execute phone interviews.
Get all your paper work done:
Can you guess one advantage of phone interviews over personal interviews? Well, it is your notebook that you cannot carry to an interviewer's cabin; you can very well have it before you, while executing phone interviews.
Have a copy of your resume and the job description, before you start with the interview. Your notebook needs to list all your accomplishments and expertise briefly. This does not mean that you read out whatever you have jotted down; rather, it is for assuring that you do not miss out some essential points. Again, having a notebook will help you to quickly jot down some important information from your recruiter's side as well.
Keep Smiling:
This is more like a psychological preparation rather than any stereotypical practice guideline. It is said that, when we smile, it generates optimism and positivity within ourselves, that gets outwardly radiated in the form of enthusiasm and energy.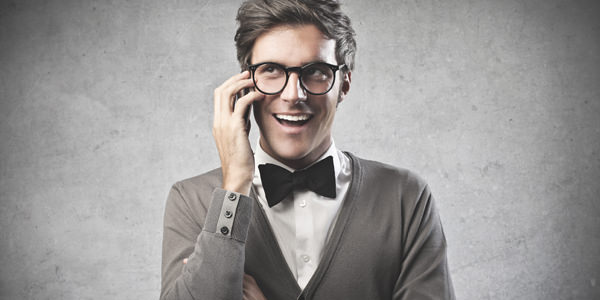 Therefore, make it a habit of smiling, when you are taking such crucial calls and talking to people you precisely have not met earlier. This will boost your confidence that will get reflected through your voice. It will help your recruiters to get a positive impression that will accentuate your chances of selection.
Choose your location:
Try attending the call from the most favorable place, perhaps your own apartment. Ensure that no background noise interrupts your conversation. This is something that is considered as bad professional etiquette and needs to be avoided at any cost.
Now, if you suddenly get an interview call when you are in a clumsy situation, you can definitely request to schedule the interview sometime later when you can be at a more appropriate position. This gives your recruiter a sense, that the applicant is serious about the interview and wants to perform at the best possible level.
However, if you have already scheduled your interview timings, you need to attend the call at the said time only. Lock yourself in one of the isolated rooms in your apartment and ensure that there is nothing or no one to disturb you. Have a glass of water on your table along with your mobile charger and all required documents. Unless, you have a very sound wireless connection, prefer using a land-line as it provides better audibility.
Avoid saying "pardon me:"
Now this is something that appears to be a very polite gesture, to show that we have missed out something that the other person said and we want them to repeat the same. However, this does not work well with interview sessions. This gives a sense that you are not very attentive or not taking the interview opportunity with due importance.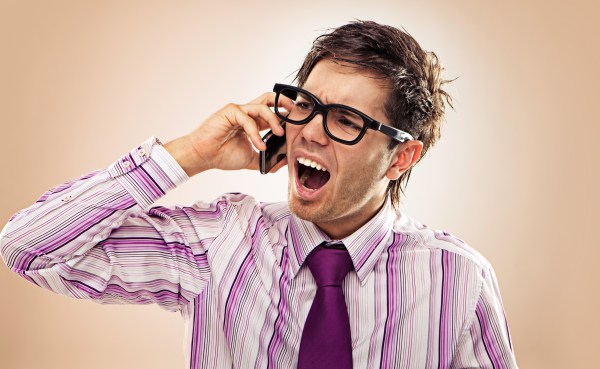 Again, if you unfortunately land in some unexpected situation, that forced you to get distracted; be honest and inform your recruiter the same. Some things are out of our control and your employers do understand these scenarios. However, if you have a divided attention and your recruiter does not know the very reasons behind, he/she may consider this as something offensive.
Mock test:
Remember, how you appeared for mock tests prior to main exams as a school or graduate student. They always proved to be helpful, isn't it? Well, you can still do the same for phone interview sessions as well.
Prepare a set of commonly asked questions and ask someone from family or friends to take a mock call for you. Take their feedback and listen to your recording. Doing this, you will know about your pitch levels or the pause duration.
In addition, this helps you to get rid of all your "uhs", "umms" or "u knows" that usually hinder the pace of your conversation. During the practice session, you can even dress up in some professional attire that can give you a real feel of interview sessions. Well, this may sound a little out of the box; however, try this and you will know how effective it is..
The END:
Alls well that ends well. Something that is important here, as it is for any other purpose. It is a human tendency to retain the initial and the ending conversation for a longer duration of time as compared to the middle portion. Therefore, most of your selection decision depends on this factor. So you need to reach the finish line accurately.
Never forget to thank the interviewer for his/her time. Request for feedback and appreciate the same when received. Inform them that you will be be happy to be a part of their organization and use your relevant skills . This is how you again re-emphasize on your skills, so that they remain fresh on interviewer's mind.
Well acing phone interviews is no longer that awkward. You now know how to prepare yourself and excel in similar interview sessions. Following these above mentioned tips will greatly accelerate your chances of selection. Hope you will do well in your upcoming interview and wish you all the very best.