The job scenario is changing. Gone are the days when you have to slog for 8 hours daily and 40 hours in a week from morning 9 to 5. With flexibility creeping into the work schedule, people have an option to work part-time. Even employers have taken this changing trend in their stride and are welcoming employees who want to work for the limited number of hours in a day. Working part time is a best option to supplement your income.
Though productivity as compared to full-time job is less, employers don't mind because they don't have to pay you more. There is definitely a change in the pay check when you work for full time. But then the reasons to work part-time will always vary. Moreover, there are a limited number of professions in which you can work for part-time.
Who should take a part-time job
Part-time jobs usually require you to work for 35 hours in a week. These jobs can suit anyone who is in need of extra money either for meeting day-life expenses or for improving lifestyle. As reasons are myriad and vary from person to person, you can find one partner in a couple doing a job for half the day. While one partner is working for a full day, the other can return home and take care of children. Part-time jobs are also suitable for students working in high schools or colleges. By taking a part-time job, they can easily cater for their education without relying on their parents or any external financial assistance. Many restaurants and eating joints are in need of people who can help them with customer service. So they can attend their schools and colleges during the day and work in the evening. Further, there are some retirees who are struggling in meeting daily living expenses as they cannot survive on their pension alone. They, too can opt for a part-time job.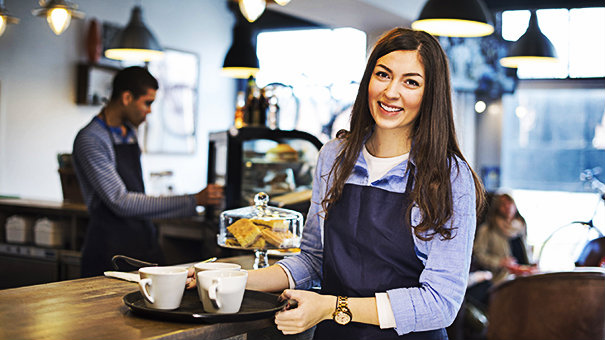 As the economy is still in its mending stage, full-time jobs are on the downslide leaving no options for skilled professionals to look for part time jobs. This type of situation is faced mostly by people who are looking for entry-level and mid-level job positions. Other professionals take part-time jobs in order to improve their skills and collect experience so that their resume can stand apart in the crowd of job applications. This also helps them in changing their profession, in case they no more relish the present career. Above all, part time jobs are best for those who give priority to flexibility. Such people are those who are less concerned about the job perk and who think family life is more important than anything else.
The gig economy is fueling the part-time jobs
As it's getting difficult for organizations to sustain business for a long time, they are more focused on contract-based or temporary positions. This means, they are able to hire people for short-term assignments and let them go once the project gets completed. Moreover, employers are ready to offer options for people to work either daily, weekly, or on a monthly basis. The gig economy has also brought in a new change wherein working professionals can bid for a job and complete it on their own without using the company's resources.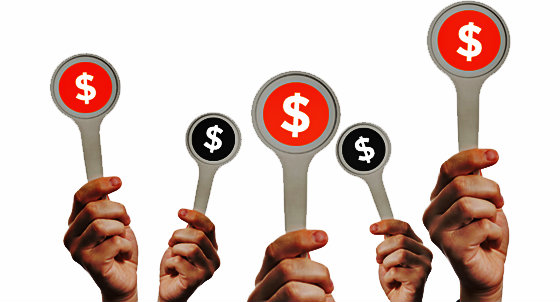 The trend of bidding for a job had started with the growing popularity of the internet. Hundreds of writers, programmers, and designers from across the world are called in to bid for a short-term project. While the trend has caught with the employers from different field quickly, services like transporting goods and people from one place to another, and offering valuable insight to decorate a home or an apartment has taken the front seat.
If you are confident about your skills and can contribute to the success of clients, the gig economy can help you in getting a part-time job. Moreover, you will have the freedom to select the type of work as per your skills and as much of work you feel you can complete at the stipulated time. This way, you can be your own boss and start own a part-time business and mint money. In case, you are lacking the resources to work on your own, then a traditional part-time will be perfect for you. You can decide when to come to and leave the office provided the employer see you as a master of your trade.
Options to select multiple part-time jobs
One of the best advantage you can have for yourself opting for a part-time job is that you can do more than one job at the same time. Though it will not be easy to move from one employment place to another, you can enjoy your paycheck at the end of the month. If you are skilled to work for many jobs at once, try to locate employers who are at a closer distance to each other. It will help you save commuting time and be in a better position to have control over your work and domestic life.
However, you need to assess yourself first. Since different jobs require different skills, you have to hold the capacity to deliver the job. You must have the instinct to take new challenges and excel over them. Selecting a temporary job needs focus and commitment. Know your limits and take the decision wisely. When you see yourself incapable of meeting the challenges of multiple part-time jobs, it is better to let go the opportunities.
Assess your time and part-time scenario
A recent statistics on part-time jobs in the USA has shown a dramatic decrease in the last five to six years. Even though, the drop is significant, the number of jobs prevailing in the market are enough to motivate you for a part-time gig. Before taking a leap, understand that you will be receiving a paycheck that can bother you, especially, after seeing your peers on the same job drawing better wages than you. Further, you have to calculate how much time you will be spending on the job.
Though money may not matter you at present, but in the long run it is the only thing that will come to your rescue when you are in deep trouble. So, try to weigh between flexibility and benefits and observe carefully which one appears heavier than the other. Besides lower wages, there will also be a cut in the traditional benefits such as medical facilities, and home rent allowances.
What skills and qualities you will need for a part-time job
There are limited fields for a part-time career. What you will be asked to do will largely depend on the job position. However, the most common skills and qualities necessary for any job is communication, interpersonal, and customer service skills. Another personal traits such as dependability, reliability, and abilities to exert extra efforts are also looked for.
In case you have eyes on converting your part-time job into a full-time career, adaptability and patience are highly recommended. Furthermore, in the limited working hours, you have to prove your worth. You have to develop a mindset that will allow to take initiatives and go that extra miles in order to accomplish the given tasks in time.
What type of part-time jobs you can start
As the growth in the economy has given more purchasing power in the hands of consumers, several retail stores are sprouting up each month. Even in your area, you can find several retail stores dealing in electronics, grocery, lifestyle, and other utility products. If you feel you can handle customers patiently and help them in selecting a product, and giving a product demonstration, a retail sales associate job is best for you.
Par-time jobs are also available in the food service industry where you can work as a food server, bar tender, or a waiter. Several fast food joints hire people to handle the evening rush. And since maximum people go out for lunch and dinner, there is no recession in the food industry.
You can take a part-time job as a writer or an editor if you are good in English and grammar. There is also an option to work as a freelance writer since many companies want writers to post blogs on their products and services and also maintain their social media accounts. The writing and editing professions are best if you are dreaming of becoming self-employed.
If you love driving, than there are many options to work as a part-time driver. You can work for a single family or with a cab service agency. Even some companies hire drivers to transport their executives from the office to their guest rooms. Even schools would be happy to hire you as a driver for picking up and dropping off children.
Part time jobs are best to balance work and life for those who are happy with lower wages and lesser benefits. It is also best for people who are looking for honing their skills and thinking of a career change. Further, this career is good to supplement your current income if you are good at doing multiple jobs.