It is December and its festive time. Just a few more weeks and this year comes to an end. However, there is much to plan and do, before we rejoice the arrival of a fresh new year and bid farewell to this passing year. This period of Christmas eve – thanksgiving and New year, remains the most awaited period for all of us. Isn't it?
Throughout the year we plan out our year ending vacation, Christmas parties and get-togethers.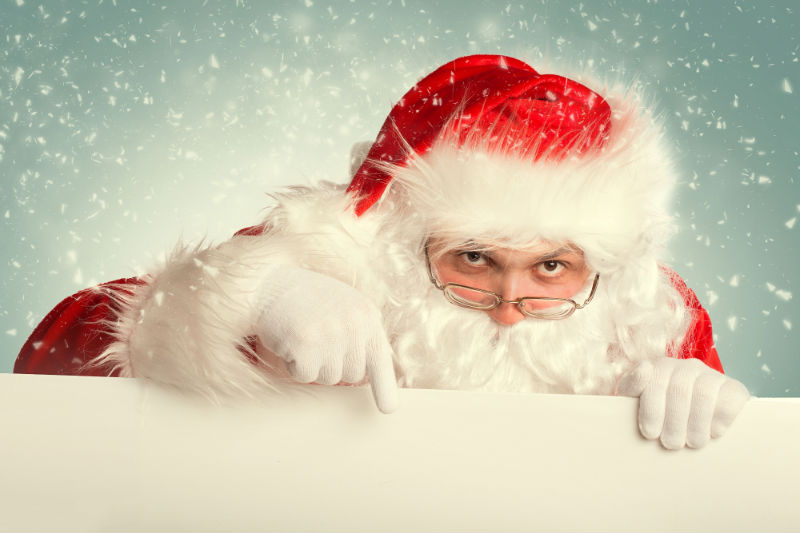 Well, no celebration comes without expenses. And there are no two opinions about the fact, that Christmas season is the most expensive period of the year.
Professionals adopt strong saving strategies all through the year, and therefore have ample to spend on their holiday plans. However, those who are unemployed, fight a tough time scratching their wallets.
Now, there is always a solution for your thin wallet. Do you want to know what's that? You are already smiling. So here you go…
Although, most of us think that fresh job openings arrive only with the new year; it is not very true. You can find jobs during festive Christmas seasons as well and thus a solution for your thinning wallet. In fact, some career experts say that it is better to take up some temporary Christmas jobs, as they pay more than their regular wage offers.
In addition, temporary jobs will bring fresh experiences as you meet new people and explore hidden talents. And ultimately, when the rest of the world returns back to their regular professional lives with emptied pockets; you are there, sitting at home, unpacking your gifts and counting dollars earned! Isn't that awesome! Of course it is.
So, lets gear up to know various temporary Christmas job opportunities available in the market.
Few Temporary Christmas Jobs explained:
Listed below are some part-time jobs that may prove to be convenient for you.
Christmas Party DJ:
What is Christmas without party and what is party without music?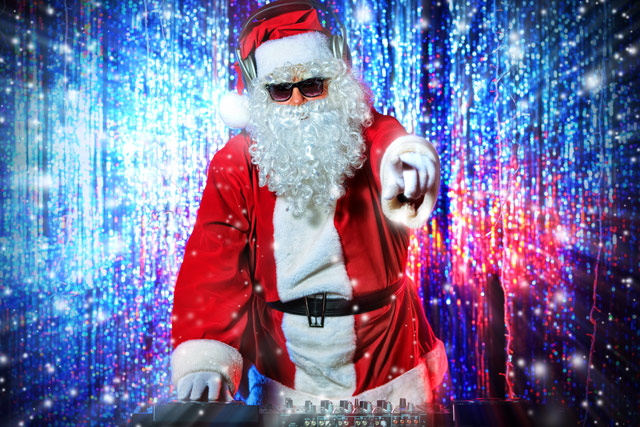 Well, most DJs who work throughout the year, planning best party music for clients, excuse themselves for a few days to plan their personal Christmas parties. However, as DJ s are an indispensable part of Christmas celebration, Christmas party DJs remain in great demand throughout the season.
If you are good at mixing party music and know what to play for your audience, you can really earn loads during this period. Besides, you do not even miss out the Christmas party yourself!
Chef:
Similar to music, good food also becomes an important part of any celebration. Therefore, chefs have some real good scopes of making huge and quick earnings.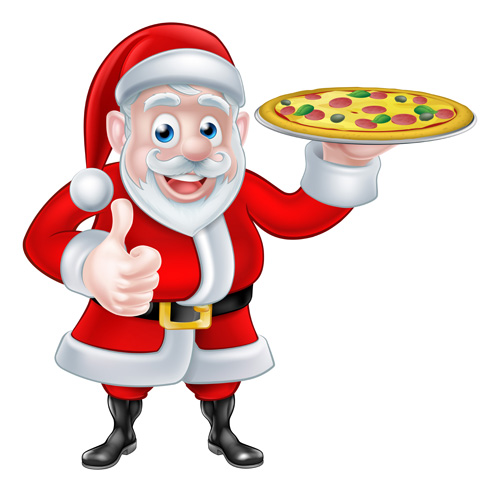 Out of the many delicacies commonly served during Christmas, Mincemeat Pie is the most common dish tasted by food lovers during the season. It is believed that, eating this dish continuously for 12 days can bring happiness and peace in your life for the entire year.
Therefore, if you are good at preparing this mouth watering sweet dish, you can earn loads working as a Mincemeat pie Chef. And no matter, you manage to eat it for twelve continuous days or not; you still end up happy and content after the season!
Okay! If you do not specialize in such dishes; however, you are good at preparing traditional dishes served at family dinners, you can still work as a private chef for families.
Besides, hotels and restaurants are always looking for Chefs who are good cooks and can replace their full time chefs during the Christmas period. Those who are good at preparing specific dishes can opt for such opportunities, that can be useful in the long run – if for any chance you are looking for building a career as a Chef.
Personal Shopper:
"Oh! have you decided your party wear? If not I can help you with that."
It is only this much that you are required to do as a personal shopper. Isn't it a job pretty simple, taken into consideration, the salary that it offers?
There are people who lead such busy schedules; that they are left with no time to go shopping for parties. Therefore, to aide them with this, shopping centers hire personal shoppers who can promptly decide the type of outfit that can suit their clients. These professionals may go shopping along with their clients or may even shop on their behalf when they are not around.
This shopping does not only restrict to dresses and foot wears or makeups. It can be anything ranging from home decors to grocery items required for party.
Well, it is not important that you get hired by shopping houses alone. You may even get directly employed by clients, if you really have those skills to style people around.
Event planners:
Every nook and corner of your city has big or small parties going on. Therefore, event planners have a tough time managing all events simultaneously.
If you are someone who is good at organizing events , you can offer your help as a Christmas staff with any event management team. In the process, you will also learn a great deal along with the salary you earn.
Driver's Mate:
Festive seasons are just incomplete without gifts. Sharing presents with friends and family make these occasions more special and memorable.
In our moment of happiness, we fail to see and acknowledge those who work to deliver these gift items. You perhaps have noticed several lorries and trucks running across cities. And they mostly out number the usual ones that are available during the non festive period.
It is during Christmas season that Lorry drivers remain the busiest and sometimes need assistance to deliver consignments on time. These assistants are known as Driver's mate.
Working as a driver's mate, you will need huge physical strength and fitness. You may also require efficient driving skills and proficiency in loading and unloading heavy items. Lastly, you will also need to be someone who can work well in a team.
These were few jobs that you can opt for, during this Christmas season. In addition, to these interesting professions explained above, there are plenty you can add to this list.
Hope that you have enjoyed this article and may find it useful in landing some temporary jobs this closing year. All the very best for your job search and Merry Christmas to all readers.