Social media is a ubiquitous commodity these days. You can see everyone from a 70-year-old person to a high school student using it anywhere and everywhere. The popularity, easy access and its mass appeal are the reasons behind social media being widely used across the world by individuals, businesses, and political parties. The new features added to it regularly make it more interesting for the users.
Social media, however, not only means Facebook and Twitter, but also a wide array of other new applications added to the online communications channels. It has expanded to photo-sharing sites like Instagram, Flickr, and professional sites like Linkedin. In the light of this, there are many vibrant job opportunities on the social media all thanks to the mushrooming start-ups in several sectors. Social Media Managers, Public Relation Managers, Event Planners, Advertising Managers, Media Planners, Website Blogger and many more such new job profiles that have come onto the social media horizon, thus fanning the interests of youngsters. This brings into the picture, things to keep in mind and the parameters to consider while applying for any job profile in the social media job market.
Following are a few pointers to keep in mind before taking the plunge for applying for a social media job:
Know the history of the agency you are applying to:
The applicant would do well by finding out more about the organization and its history before appearing for an interview. Looking up the Internet about the company, its past work and campaigns, the response it garnered, its clients, etc. will help the applicant in facing questions if posed by interviewers.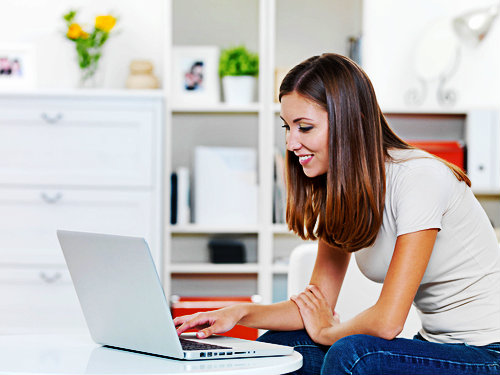 Employers appreciate a brief research done by the applicant about their organization. So, it becomes necessary for the applicant to do his homework well.
Apply for the job, only, if your personality suits it:
Have clarity about the job profile beforehand. You do not want to work in an organization, where you perhaps could be a misfit because of personality clashes. For instance, if the job is of client servicing, and you do not fit the profile being an introvert, you are in for a lot of disappointment.
To avoid frustration in the future, it is better to look or to be precise, study before you apply!
Having a unique personality always helps:
A social media job demands not only the conventional attributes and requirements, but also something more. Having the requisite skills and academic degrees isn't enough today. Being able to juggle multiple roles for the organization makes you a more viable option as a potential candidate for the job.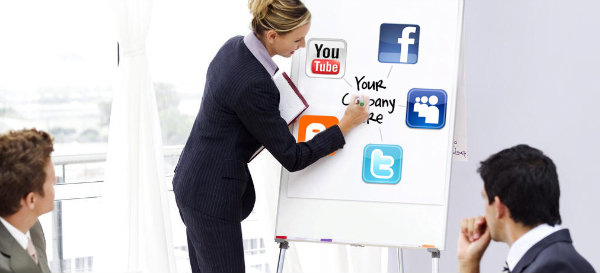 In the same vein, having skill sets suitable for the job, is important. Being a good communicator, having excellent negotiation skills, a creative mind, and an over-all enthusiastic personality will help you to stand out from others.
Tip: Having all such skills could help you land the job as the PR manager, advertising executive or client servicing executive.
Knowing the basics of social media is important:
It is not just important to know how to handle a Linkedin or a Facebook page. Likewise, just knowing to make status updates, tweeting or re-posting is not enough. Knowing technical details is very important. Just scratching the surface like every other common user is a big no-no.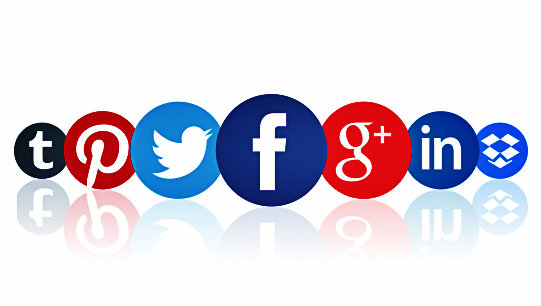 But it is important to know the basics of the tools made available on social media. For instance, it is important to know how to garner more re-tweets on Twitter, how to use the other social media platforms for publicity through HTML linking, managing feedback, etc.
Tip: Having the technical know-how may help you to get a position of a social media strategist.
Creativity gives you an edge:
The ability to generate unique, catchy and attractive content for garnering more hits and visits stands very important for any organization. Nobody wants to visit a run-of-the-mill website for any of their requirements, be it even for something as trivial as shopping for groceries or checking out artwork online.
The ability to create powerful visuals with maximum recall value helps in accelerating the views and hits on the page. Your creative juices certainly need to be flowing for this. The job applicant needs to be having loads of creativity to generate visuals that include images, infographics, videos, illustrations and information in an interesting way. Social media is a powerful tool to drive business growth.
Tip: The ability to generate creative and memorable visuals can fetch you a web designer, or a social media writer position.
Ability to manage effective conversations online is a need:
As mentioned before, it's not enough to have a Facebook account. It is important that you know how to create wonderful Facebook pages of your organization. Giving maximum information to the visitors through the use of brief and short content is what matters in today's world of instant gratification.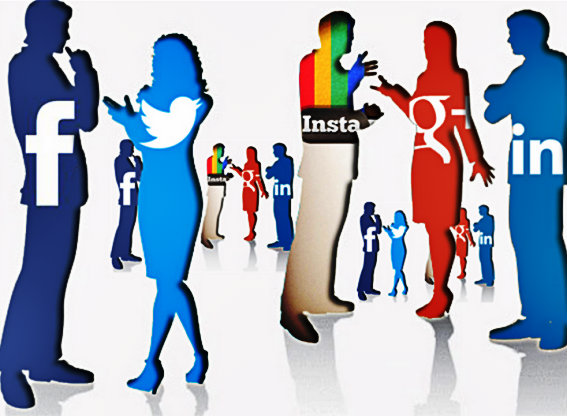 Effective customer engagement, solving their queries, fulfilling their requirements and trying to get repeat customers is one advantage the social media affords to modern businesses. Also, it is important to target the correct social media website. For instance, Facebook will give you a lot of customer queries, but Linkedin will give you more conversions and thus business. Websites like Linkedin guarantees your business creamiest of customers. The person also should be able to monitor the discussions on the online forum of the organization, cutting out trolls and abusive language.
As a matter of fact, if you do not derive interest in customer engagement, then you are not cut out for a job in social media.
Tip: Having great communication and conversation skills could help you start your career as a social media or engagement manager.
Analytic ability and proper use of analytics tools:
Social media is all about getting new customers and boosting sales of the product of the company. Social media managers, thus need to be adept at knowing the pulse of the audience who is the online viewers. By experience, they ought to understand whether the audience wants more of videos, blogs, articles, listicles or email newsletters.
Similarly, knowing how to access web analytics tools for monitoring the traffic and measuring response to your page and promotional campaigns is extremely useful. Trying to understand the basic hacks of using analytics tools such as Google Analytics, User-testing, Chartbeat, Spring Metrics can improve your odds of landing the social media job you have been longing for since long! The knowledge of web analytics is extremely important for improving the reach of the website.
Being ahead of your competitors helps:
Staying updated on the happenings around you is a good sign. Employers around the world always prefer a candidate who is well-informed about the news rather than a person who is ill-at-ease with current affairs and the like.
Being well-opinionated and having good factual knowledge makes the recruiter's job easier.
Tip: Being well-read about current affairs and events is an add-on.
Knowledge of Content Management Software
Knowledge of Content Management Software (CMS) is essential to create blogs and the verbal as well as visual information displayed on it. The CMS is an open-source used for hosting and making the information readable to the final reader. WordPress, TinyCMS, Refinery CMS are a few content management platforms, a social media manager should be aware of.
Knowing how to access and use CMS enables the social media manager to enhance your website and make it more readable, appealing to the viewer.
The digital media has come of age and is creating multiple job opportunities. However, another important thing is to be able to recognize them for reaping their benefits. It is extremely important to keep your eyes and ears open for getting leads for the same. Keeping the above pointers in mind, one can have a fantastic career in the social media industry, which requires a bit of everything-passion, creativity and loads of hard work.