Hunting for right jobs is indeed a herculean task, especially in this world characterised by rat-race and tough competition. Being a right candidate with brilliant academic background and skill sets does not entitle you for the right job. To land the best job, you have to know and apply the best job search techniques. Otherwise you will be a part of the crowd, not being able to stand out. If you take the beaten path, you cannot expect any good or extraordinary result. While searching for your dream job, try to incorporate all possible methods- asking your friends and acquaintances, going through various online job portals, researching individual organizations, discussing vacancies with people during seminars and conferences, attending job fairs and of course approaching a staffing firm.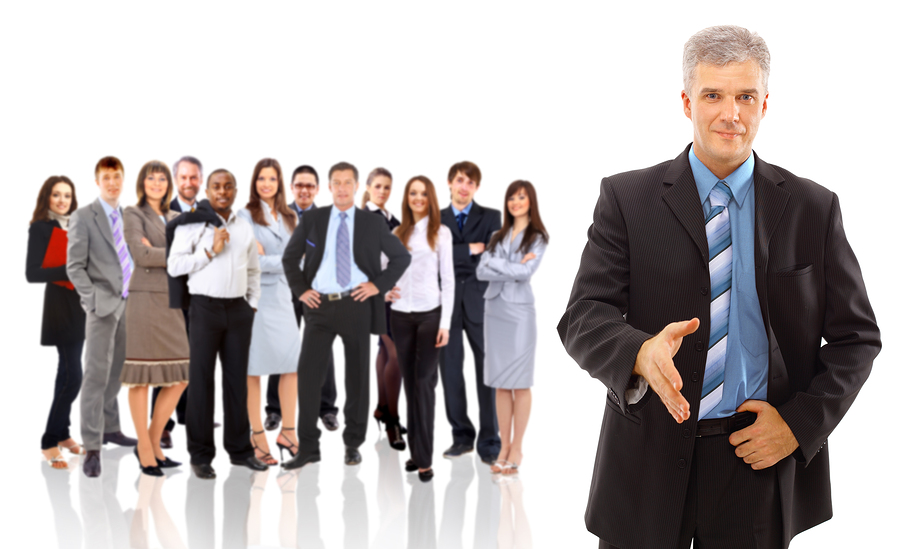 Approaching a staffing firm or human capital management firm is a useful job searching method. In this candidate-driven marketplace, companies look for the fittest candidates so that they get good returns for what they are paying for. So they hire employment agencies or staffing firms, which will alleviate the hiring process and make it hassle-free. Before knowing about how a candidate may benefit from a staffing firm, let us take a look at how these firms work.
What is a staffing firm and how does it work?
A staffing firm help candidates in landing fulfilling jobs. In other words, these firms help companies or employers in finding the right candidates. They are instrumental in bridging the gap between employers and employees. Today, any job opening attracts a huge number of candidates. So it becomes difficult for the employers to choose the right candidate; interviewing so many applicants becomes both time and money-consuming. Again, a candidate may think that they are not getting the right job even after spending valuable time on searching jobs and appearing for interviews. Here comes the need of staffing firms, which help both businesses and job seekers by making the hiring process faster, easier and profitable.
If a company requires a particular candidate for a particular type of job, they will get into a contract with a personnel placement services firm, which will make the perfect match. Again, if a business needs candidates for higher-level management positions, it may contact any executive search firm which will work under the business' retainer contract. The third type of employment agency is known as staffing firms which finds employees willing to work temporarily or on contractual basis. Examples may be vacation fill-in posts. Many times companies may also ask staffing firms to find candidates for 'temp to perm' posts; this mean that the posts are temporary, but may be extended to permanent positions if both the employer and the candidate are willing to work with each other.
Although the terms used may be different for the purposes these serve, all these agencies do the basic work of connecting a good candidate to a prospective employer.
Why to approach staffing firms?
There are certain valid reasons for contacting a staffing firm when you are hunting for a job.
Knowledgeable access to a wider number of jobs: You may get to know about jobs through job portals, advertisements and references, friends and colleagues etc.  But these sources may give you information regarding 10%-15% of the available jobs. Wouldn't you like to research the rest 85%-90% jobs? Thus to widen the scope of your job hunt process, a staffing firm can be of great help.
Providing negotiation assistance: A staffing firm is just like an agent. It will not only help you in landing a good job. If you are finding difficulty in negotiating your salary, benefits or commissions, it will help you. It will make sure both the employee and the employer are satisfied.
Providing coaching: Such a firm will work in making you a perfect candidate. If your resume is not impressive, the agency will make sure it fits into the job profile, the employers are interested in. Looking into the resume style, formats and designs also comes under its purview. It will provide you training on some special skill sets, if required. Not only this, you will get invaluable career advice, interview tips and personality development tricks that will help you in achieving great heights in your career.
Finding a 'temp to perm' post: If you are opting for a 'temp to perm' post as discussed above, you must go to a staffing firm. There are many client companies who will like to gauge your performance before hiring you for a permanent post. If you become the right-fit for the company's position and the company's work culture impresses you, it will be a win-win situation for both ends.
Extending the job-search scope: As these firms are working with a number of different companies, both big and small, they develop strong bonds with those. So you need not know about each and every company and the job opportunities they are providing. You enjoy a process of hunt that is less burdened. You can actually opt for better jobs through their established network.
You gain even if you pay: This means that even if you have to pay for enjoying the services of staffing firms, in the long run you are the gainer. Yes, there are many firms that charge both employers and the employees. They may ask you to sign a contract mentioning you have to pay a certain amount of your salary if you get a placement. Don't cringe at this idea. Think seriously. These companies do spend a lot in training you and placing you in the right position. Many of their staff are themselves specially trained in some skill sets or fields like finance, risk management etc. So they need money to run their business and they get this from job candidates and employers. If you are unwilling to pay, you may ask your employer to negotiate with the staffing firm.
Thus to explore your job search options you must go to a staffing firm. Try to use the presence of staffing firms on social media and attend real time networking events to get the best result.