Temping is tempting for those who have already given it a shot. However, for us who are still new to this concept; choosing a temporary job wouldn't be as exciting as landing full time permanent employment.
Now, this is not something weird or unusual. Over the years, this word 'temporary,' for reasons unknown, has tend to suggest lack of stability and perhaps a short term compromise.
Temporary jobs are no exception to this. If at all we find individuals taking up temp jobs, they do it only to suffice some urgent need of money or because they couldn't find anything more significant to do. However, once they make themselves comfortable with these jobs, they do have a different idea to share, that definitely is different from the much familiar notion.
Temping jobs, even though not very popularly opted for; do have loads of perks to offer. Therefore, if you too are weighing all pros and cons of temporary job, here is a list of reasons that make temporary jobs a total sense to opt for.
Top 10 reasons to opt for temporary jobs:
Know these before you reject a temporary job offer that came your way:
Temporary jobs – They don't just pay, they train:
Just freshly out of college, hunting for a permanent job is a herculean task to accomplish. In such a scenario, if you somehow come across a temp job offer, you need to consider yourself lucky. After all, these jobs train and prepare you thoroughly and in return pay you. Isn't that amazing?!
Temporary jobs not only appear beneficial for first time job seekers; professionals can also benefit a great deal from these. They present opportunities to explore other avenues which may sometimes have more lucrative scopes than their present, full time jobs. In addition, they always have those tempting salaries to offer. So, why not give it a try?
They "spice" up your job life:
Haven't you heard people complaining about monotonous work life? Many of you perhaps would be aware about a statistical report that drove huge attention a couple of years back. The report gave an exact number of young American professionals who were quitting their jobs because they were no longer being able to deal with the monotonous levels growing taller every day.
Once you find your job monotonous, you will never be able to give your best. Therefore, bringing about some change can be one effective solution. And temporary jobs can bring about that change you so desperately need. There are several jobs that pay you for the number of hours you are working for them. Opt for any of those that match your taste and work life schedule. This will definitely bring about a change in your life that somehow enhances your full time work as well.
Saves you from vicious unemployment depression:
Unemployment phase is a living nightmare one can go through. Landing dream jobs sometimes can take a toll on our lives. Many a times, our skills don't match up with our dreams and no matter how much we slog to land desired jobs, our expertise doesn't support us.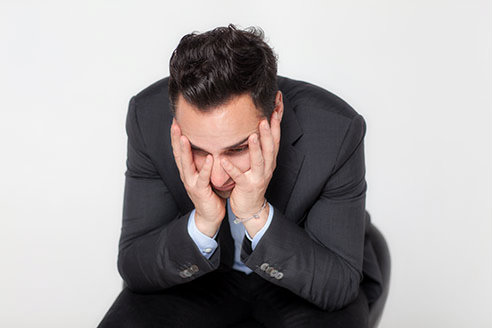 In such scenarios, we need to understand that dreams take some time to realize and perhaps preparation and acquiring skills will help us succeed. Therefore, take some time off and prepare yourself; however, don't fall prey to vicious unemployment depression. This will hinder your learning process. Instead, start working as a part time employee and earn sufficient that can pay your bills and leave you with ample time where you can learn and work on relevant expertise.
Who knows, there can be a permanent job around?
Employers even though may not seem to, do prefer turning their temporary employees into permanent. They say that hiring part time employees into a full time employee has several different perks.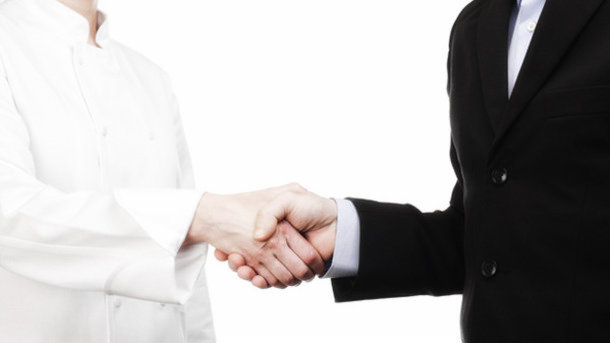 On the first place, they are the ones who are training them and therefore work quality is known and thus guaranteed. Secondly, no expenditure on hiring processes that calls for several selection rounds that accompany huge financial spending as well as time involvement.
It is because of this that career experts suggest that applicants always need to take their temporary jobs seriously. Many a times these land you your first break in the desired field.
You can now filter your career options:
Part time jobs allow you to wear multiple hats at a time. You may opt for short term work exposure with different groups within the industry and that could help you decide the best match.
Many professionals say that they had wasted a considerable time looking for correct career options during their initial professional years. Definitely you don't want to say this for yourself after a couple of years, isn't it?
So what's the wait for? List out few career options you think suit your personality and choices and start working as a temporary employee within these roles. Explore all choices and this will finally help you to filter out the best amongst the 'seems to be good options' for yourself.
May help you achieve the work life balance:
There has been an eternal hue and cry regarding work life balance. Professionals are trying to have a harmonious balance between their personal and professional lives. However, all of those go in vain and there are hardly a few who can say that they are equally efficient at that workplace as they are with their personal commitments.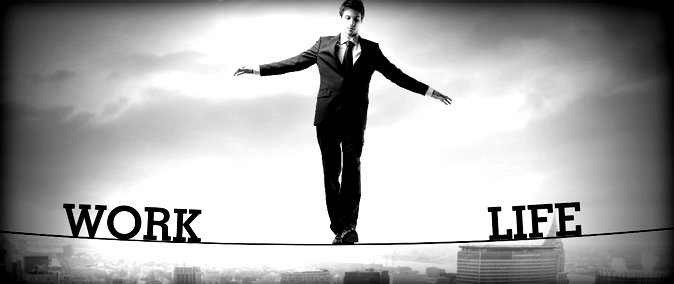 There are millions of cases where people either quit lucrative jobs to make it to their families and dear ones or have a troubled family life as they are too occupied with their work load.
Now, quitting job or family cannot be an option for any of us. In such cases, to have those dollars coming in, opting for flexible time frame that is available with temp jobs is the only suggestion you can come across. So, don't lead a bitter personal life or an unproductive professional life when the solution is just right there!
Employers are finding temporary workers more desirable:
For reasons quite obvious, temporary workers are more preferred by employers as they facilitate cost cutting. Temporary workers are made to work on a lower pay scale as compared to permanent employees and therefore become more employable with regards to certain parameters.
Therefore, if you too can make yourself available as a temporary employee, you will definitely be the first choice for many employers there. So, go for it!
You have a strong knitted professional network:
Effective networking skills are now weighed on same scale as relevant expertise and qualification when it comes at hiring professionals.
Opting for multiple part time jobs allows you to meet different professionals belonging to varied domains within the industry. Thus, this opens you to opportunities of meeting new people and grow your professional network. If you can truly hold on to these people, you may receive a number of career suggestions, innovative ideas and of course references from these people.
You become eligible for a variety of job roles:
Career experts always suggest that professionals need to carefully opt for part time jobs and bring about variations while choosing specific occupations. This short term experience can earn you long term perks.
Temp jobs train you in a variety of domains. Working experiences always tempt employers when it comes at hiring professionals. They see their advantage in choosing such professionals as they don't need to invest money or time training these professionals and still get quality work done from them. Therefore, if you can make use of these learning experiences, you can find yourself eligible for a mixed bag of job roles.
A close look inside your dream company:
Many professionals who have taken up temp jobs advocate that every professional who has a dream company to work with needs to take up part time employment scopes with those companies. Nothing can serve as a better insight than these temp jobs.
People pursue dream companies in the hope that they spend a considerable time or rather the entire professional span working in that specific company. They fight various odds and leave many things behind in one hope of fulfilling their aspirations.
However, there are cases where dreams appear to be bitter in reality and that leads to a lot of frustration. Therefore, before you plunge into some drastic steps to fulfill your dreams, make sure that everything you're doing for it is worth.
This was all about choosing temporary jobs and how they are important. Opportunities; big or small, always make significant impact on our lives if judiciously used. Therefore, while making efforts in building successful careers, never let go off those temporary jobs terming them as something trivial.
Now that you have learned how important these part time jobs are, do not waste a single more moment. Just go and grab that now!