Workplace productivity is nothing but measuring the efficiency of employees. It not only helps in detecting how skillful and valuable employees are, but also in evaluating their performance monthly, quarterly, and annually.
While putting in efforts and utilizing work hours aptly are imperative to enhance productivity, it is also necessary to keep honing up one's skills. Since organizations are formed to make profits out of their business, they will never give a second thought in firing non-performing employees.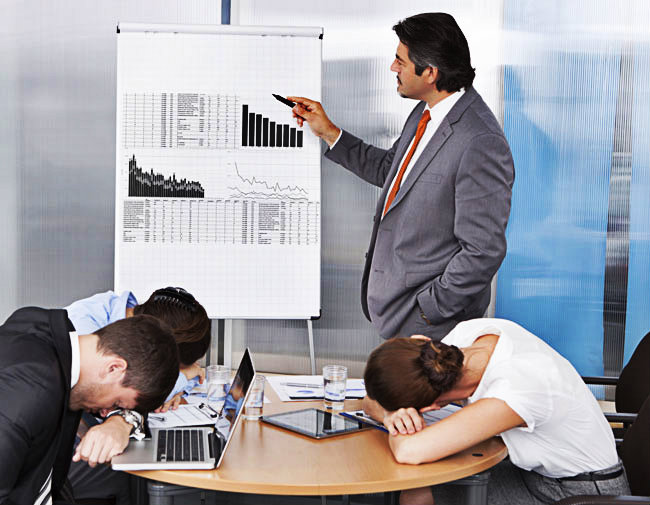 Moreover, the management can easily detect such employees by using the productivity parameter. Therefore, the employees should try to adapt themselves to the changing needs of business so that they can prove their value to the organization and secure their position in the organization.
To stay with the organization longer, it is absolutely necessary for an employee to be productive and identify the elements that encumber them. Identification of such elements and ironing them out of their schedule ought to be carried out by employees regularly. By adhering to this practice, it will help them in accomplishing daily target.
This helps him work on them and thus improve the amount of work and target completion in the whole day and subsequently in the ensuing weeks. This and will indirectly translate to improving productivity.
Taking stock of bugs which interfere with everyday productivity is a small step towards increasing work efficiency on the employee's part.
Following are some of the workplace productivity killers:
Overuse of a cellphone
Whoever invented a cellphone would never have thought that it could also hinder production. People have skirted away from the actual purpose of the invention, which is to use it during an emergency. Today, rather than using it for meaningful conversation, it is more used for unnecessary chatting and logging in to all sorts of apps and games.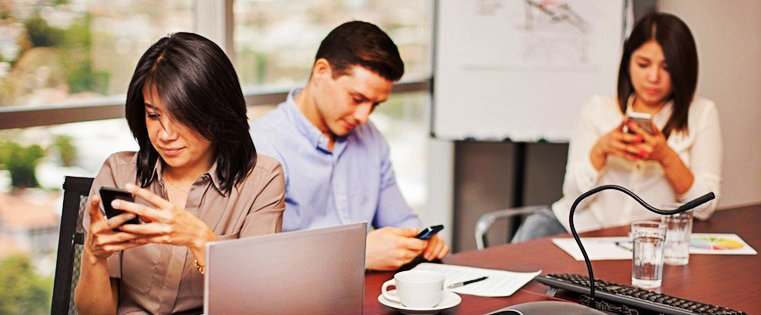 People have got so used to this small electronic device, that they never realize that overuse of cellphone is eating away their productivity. If employees stay away from this device during work hours, they will never face any issue.
The internet
A treasure trove of knowledge, but also a distraction.
The internet has become an office equipment for any big or small company. It is used for internal and external communication as well as running a product campaign on social media.
Despite its many benefits, it has also become a source of distraction due to the ocean of information stored in it. If employees stay connected to their social media account and waste time in chatting, surfing through unwanted websites, and digging in personal emails, productivity is bound to decline. Hence, employees should use it for work-related purpose only if they don't want to get a harsh memo from the HR.
Online shopping websites
The internet has offered lots of convenience to people, one of them is online shopping. Many online shopping websites have mushroomed over the years for providing the users with ease of shopping from home or anywhere. While online shopping does save time and a few dollars that people spend on fuel to reach the brick and mortar stores, it also eats away a good amount of time surfing through the website pages.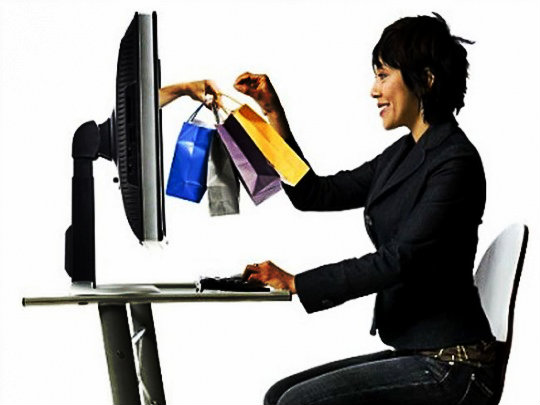 Browsing through multitudes of pages to find the right product for gifting a loved one or even buying for one's own use consumes a lot of precious work time. Time wasted on such useless endeavor in turn gets reflected in the poor work quality.
Engaging in gossiping
Employees wasting time by the water cooler talking about XYZ, gossiping about somebody's personal life, discussing details about new or existing employees, backbiting derive nothing in terms of productivity. It only harms the reputation of the gossip-spreader. If such information falls on the ears of the bosses, it creates a negative impression of that person. On the other hand, the person who is the subject of gossip only gets free publicity.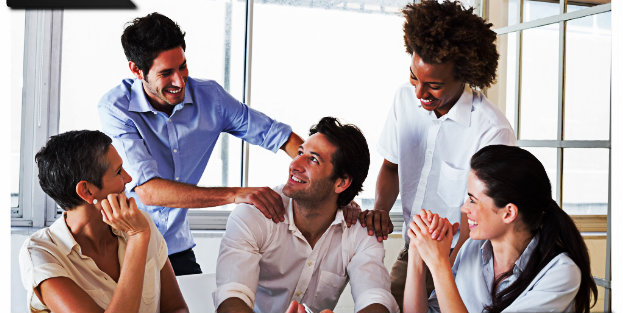 Indulging in gossiping thus reduce productivity and also increase harboring of negative feelings like jealousy, negative competition, grudges in employees' minds about their co-workers.
Social media
Logging into Facebook for wishing a classmate or acquaintance, or checking your Instagram feed is harmless. But letting the social networking sites interfere with your work-life is uncalled for. While social media can be a boredom-buster, it could also eat up into a lot of time of your work-hours.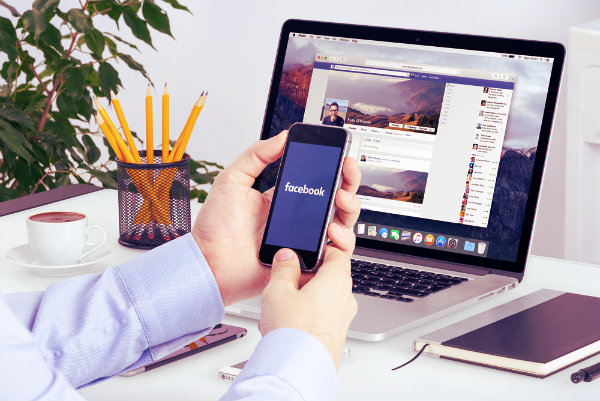 Besides, it is also possible for the boss to monitor the employee's online activities and know whether he's spending excessive time socializing on Facebook, Tinder, Snapchat or Twitter. Even worst, he could probably be standing right behind you when you're criticizing him on your Facebook account.
Talkative co-workers
Chatterboxes are co-workers who are notoriously infamous for being loudmouths who want to talk about any and everything on the planet. What annoys more is sharing of their boring life details with you.
Dealing with such a coworker with diplomacy is the key to maintaining amicable relations and also not coming across as a blockhead. Giving an ear to a co-worker in the break time to hear out their rantings about their personal life or problems is fine to a certain extent. Instead of pretending to be busy, make them understand the fruitlessness of rants and complaints.
Ask them to focus better on their work in hand instead. If such chats find their way into your work environment, then be prepared to lag behind in your targets and work. Talkative workers often stray the concentration of the employees.
In the same vein, nosy co-workers are also a big headache and another addition to the productivity killer list. They are extremely inquisitive and won't shut up till you tell them everything about the date you went on and the meeting with his or her parents. Dealing with such co-workers is an add-on to your job. You cannot really avoid it even if you change the job.
Temperature
 Accept it or not, temperatures in the office affect your productivity.
The temperature in the work environment does affect work productivity of an employee in an entire workday. The temperature in the office should be such that it is fine for everyone. Neither should anyone be feeling stuffy and nor like one is sitting in the polar regions.
High air-conditioning not only lowers the productivity of the employees, but also could be affecting their health. Studies show that the colder office environs are linked to a lower productivity rate.
Frequent Meetings
It is important to limit the number of meetings until absolutely required.
Team leads and the people who have employees reporting to them should avoid the temptation to call meetings for any trivial reasons.
Meetings should be called only if absolutely necessary and for seriously important issues only. Calling frequent meetings only hampers employees' productivity and focus on the work.
Frequent breaks
Tea break, coffee break, smoke break, lunch break….the list of breaks in an entire work day is mind-boggling and endless. Employees on their part should limit their breaks in order not to waste time. Such breaks not only take your mind off the work, but also contribute in wasting your time thus hampering productivity.
Instead, short breaks with a definite time span must be incorporated into the employee's schedule. Employees ought to know what time to return to their work station. Breaks need to be carefully scheduled.
Recreational games
 A productivity killer in disguise.
Many IT companies have various in-house games for the employees to help them refresh from the everyday monotonous work.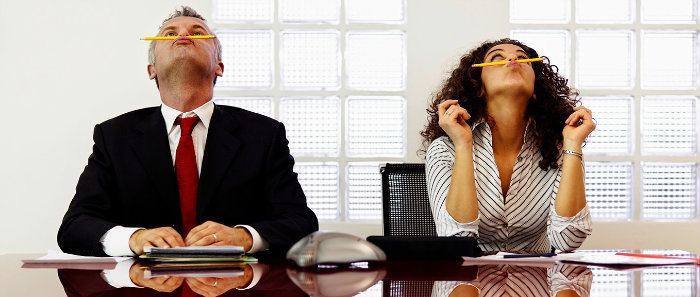 A pool-table, a place for table tennis, an enclosure for playing squash all sure are games planned for employees to up their productivity. Unfortunately, such games only reduce the focus of the employee on his work and increase the sense of competition among workers.
The games are undoubtedly great ways for the employee to tune in out of work for sometime and to rid him from his work stress. Since the employees get engrossed in playing them, there are chances they could forget about their work for a while. Recreational games are seen to have become productivity killers as they take the employee off the work for a lot of time.
Faulty ergonomics
Harmful for the human body in the long run.
Faulty ergonomics causes the productivity of a person to reduce substantially, which means the person isn't really comfortable the way furniture, workstation, and other necessary things are designed and installed. Moreover, it also leads to back injuries, musculoskeletal disorders, wrist injuries, numbness, etc.
All in all, trying to combat productivity killers ought to be a team process. Discussing the elements that are acting as encumbrances with each other can fetch a solution. The employee needs to identify and try to work on overcoming those elements that kill the productivity in the workplace. Doing so will increase the person's productivity by leaps and bounds and make him more valuable to the organization in the long run.