Model Resume
Models are always recognized by their personalities and looks. They are considered as modes for advertising different products by recreating their looks. This is usually done by donning cloths, makeup and hairstyles. The models then walk the ramps with precision and skills based on the requirements of their employers. Special attributes and sound personality is the base for joining the modeling profession.
However, as is the case with other fields of work, modeling too entitles the aspirant to approach different employers for obtaining a job. This necessitates a professional model resume which has all the skill sets and personality features mentioned in it.
Although the job in concern here is interesting and colorful, the resume needs to maintain professionalism in terms of format and content included in it. Remember that a model also needs to be an excellent communicator and the profile will speak volumes about this ability. Additionally, the past modeling and acting experience needs to be highlighted properly for grabbing attention. Categorizing this experience in terms of commercials, television and print media is also necessary.
For aiding you in drafting your profile document, we have listed herewith model resume samples based on varied criteria. You can choose the one that suits your purpose and make necessary modifications to draft your final version.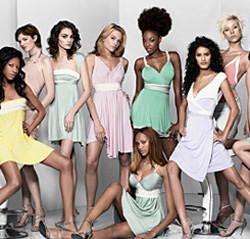 Do not make a resume larger that 8 x 11. If possible stick to the fundamental one page lengthy resume
Your resume should be well readable by others, do make sure that you've used appropriate font size
Make sure the headshot shows your face
If possible include a headshot that is better or more glamorous
The contact information should be up-to-date
Create an email address just for your resume
Emphasize on your education and training to add value to your resume
Model Resume Samples
---