Architect Resume
Contact Information :
Full name
Campus and permanent addresses
Telephone numbers
Email address
Education : List your highest degree first.
Name of institution, city and state

Degree, major and year awarded

GPA (optional)
Experience : List the most recent first.
Activities : Mention campus and community activities, memberships in professional organizations etc.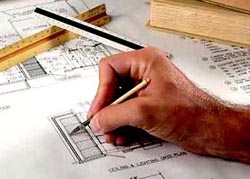 Personal : Certifications, security clearances, patents, special awards, citizenship etc.
Try to incorporate the following verbs while making your resume.
Now lets have a look at the necessary information that will make your resume stand out. The following are some of the points you should consider while making an Architect's resume.
Planning, analysis, design, implementation and testing responsibilities.
Details of specific architecture, systems etc.
The major projects that you have worked with all details.
New techniques, procedures and practices that you have introduced or developed.
Any contribution to reduction of cost, improvement in efficiency and/or increase in revenue.
Any other achievements that have benefited your employers.
Sample Architect Resume
Checkout our sample architect resumes below:
Need some more resumes related to architecture? Get them from architect resume samples. Also look at our section on architecture career options.
---