Analyst Resume
The resume of an analyst must present the information quickly, clearly, and in a way that makes your experience relevant to the position in consideration. That means condensing your information to its most powerful form.
Firstly, analyze your career aspects and decide on the kind of job profile you need.
Research about your career alternatives and organizations of interest before starting your resume.
Organize your thoughts and ideas into your resume.
Refer to resume samples from various guides.
Resume Template
Contact Information :
Full name
Campus and permanent addresses
Telephone numbers
Email address
Objective : Short and specific statement that includes a position, industry and/or relevant skills.
'Seeking a position within a company, where professional experience, education and abilities stand as an advantage for personal growth'.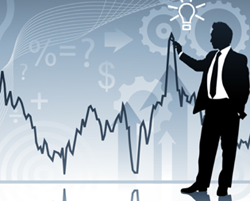 Education : In reverse chronological order, required information includes:
Degree(s) and major
Date of graduation (month and year)
Universities you attended
Location of universities (city and state)
Any certifications or licenses related to your degree
Special Skills : Most typically includes computer and language skills. May also include job specific skills of any sort:
Computer skills: List languages, systems and programs
Language skills: Specify language and your level of proficiency
Experience : List the recent experience at the beginning. Emphasize your achievements and contributions made to the analyst job.
Job title
Employer name and location (city and state)
Tenure of employment
Active description of your responsibilities and achievements
Activities : You may want to list your extra-curricular activities that involve organizations, clubs, student governments, athletics and professional affiliations. You may use action verbs to describe your responsibilities and accomplishments just as you did in the Experience section.
Here are a few important tips that can help you build an effective Analyst resume providing an opportunity to enhance your career.
Prioritize Job Duties By Importance : Make a list of every duty that you have performed on the job. Then prioritize your list, starting with the most important.
For example, highest level skills : Managing the office, providing customer service, coordinating with manufacturers, dealing with key accounts and overseeing cash disbursements. Lowest level skills were answering the phone, maintaining files etc.
Market Your Top Skills : To advance your career, focus on your best skills. Here's a list of skills that can be used as headings in your Analyst resume.
For example : Office Management, Customer Service to Key Accounts, Manufacturing Liaison / Troubleshooting, Accounting / Cash Disbursements.
Office Management, Customer Service, Key Accounts : Manufacturing Liaison / Troubleshooting / Accounting / Cash Disbursements
Use Numbers to Paint A Big Picture : Use numbers to describe how many sales staff you supported, how many customer accounts you dealt with, what the company's total sales volume was, how much you processed in cash disbursements etc. It creates a powerful statement about your skills and abilities. For example :
Managed office functions to support a staff of 10 Sales Representatives who were in the field 75% of the time, for a branch that had an annual sales record of $12 million.
Provided customer service, price quoting and emergency problem solving for over 2,000 key accounts including Microsoft and Hewlett Packard.
Took care of book-keeping and prepared monthly disbursements in excess of $40,000.
Apply For Positions That Match Your Highest Skills : When applying for internal promotions, include strong descriptions about your performance and initiatives. Using powerful language and accurately describing your skills creates a good impression on the viewer.
Take On Higher Level Job Duties : Focus on duties that can help you enrich your resume and add value to the company. Such initiatives can convince your employer that you deserve a raise or promotion.
Listed below are some samples for an analyst's resume. You can choose any one of these sample templates for your resume.
Find more analyst resume example and feel free to use analyst resume template.
Also checkout our resume tips on how to write good resume.
Remember, your resume will only get a few seconds' attention, at best! You have to generate interest from the first sentence that the viewers lay their eyes on. Having an objective statement that really sizzles is highly effective.