Administration Resume
The administration of any organization/ business though not considered as a high profile job necessitating lots of qualifications, it does require dexterity from the applicant part. This particular applicant needs a sales/ clerk position in the administration department of some organization. Though he has got little educational background, he has obtained experience by doing many volunteering activities and some other clerical jobs. The administration sample resumes mentioned herewith portray his work experience, shifting the focus from his poor academic qualifications to his stronger suite, that is, his work experience. The resumes have been drafted by experts keeping in mind certain aspects as mentioned below:
Focus on the following areas:
Skills
Areas of expertise
Certifications
Accomplishments
Job Objective for administration resume
You need to have a clear job target while drafting the administration resume. Create a brief headline that encapsulates your career goal and one or two of your top qualifications.
Summarize:
Summarize your strengths and key qualifications at the top half of the first page, under sections like 'Professional Profile' and 'Areas of Expertise', and list keywords that are pertinent to your career choice. Also include your industry certifications and licenses.
Emphasize your accomplishments:
Describe your basic job responsibilities followed by a bulleted list of accomplishments. Show quantifiable results of your work.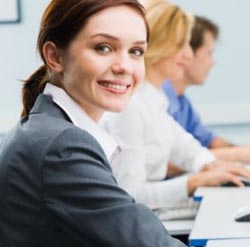 Remember
Adapt your resume for the specific position for which you are applying.
Elaborate your strengths in the resume through job experiences, academic background and/or other activities. Always put your best selling points first.
Do not give misleading information about yourself or exaggerate on any of your skills, employers cross check such information.
Keep it short, concise and clear.
Make it easy to read. Avoid a cluttered look. Leave spaces between sections. Use headings to organize the details.
Eliminate irrelevant information and re-write until you think it is succinct and accurate.
Instead of long, dense paragraphs distill the matter by creating bulleted, indented or focused statements. Short, powerful lines show the reader, in a glance, exactly why they should continue reading.
Connect your skills to your job history.
Use the Keywords pertinent to your job profile.
Some samples of various administration resumes
---